iPhone 8 vs. Galaxy Note 8: 5 Things to Know Right Now
The iPhone 8 and Samsung Galaxy Note 8 are ready for a fall showdown and this pre-release guide will take you through the key differences between the two devices as we approach their respective launch dates.
If you're in the hunt for a new smartphone it would be wise to have the rumored iPhone 8 and Samsung Galaxy Note 8 near the top of your shopping list.
Samsung might just have the one phone up its sleeve but Apple is rumored to have three new iPhone models on tap including a high-end iPhone 8.
As we approach the fall, Galaxy Note 8 and iPhone 8 rumors are starting to firm up and today we want to outline what we know, and what we think we know, about these two flagships.
This walkthrough compares their rumored release dates, specs, and pricing and it will help prospective buyers get comfortable with the two devices as we approach their official launch dates.
iPhone 8 vs. Galaxy Note 8 Launch Date
If you're in the hunt for a new smartphone you probably want to know when the next iPhone and the next Galaxy Note will make their debuts.
Samsung recently confirmed the Galaxy Note 8 launch date and the company will officially show off the device in New York City on August 23rd.
The company will stream the event live on its website and those of you remotely interested in making the Galaxy Note 8 your next phone would be wise to tune in.
As for the iPhone 8, we don't have a confirmed launch date but we do know it will probably debut on stage sometime this fall. Here's why:
iOS 11 is confirmed for the fall. New iPhones always run new iOS software.
Analysts agree that Apple will use the September-October window to launch the iPhone 8.
Apple typically hosts its iPhone event in September. The last fall Apple event took place the Wednesday after Labor Day.
Apple hasn't sent out media invites yet but one thing is clear: The Galaxy Note 8 and iPhone 8 will almost certainly launch within a few weeks of each other. And that's great news for those of you trying to decide between the two.
Galaxy Note 8 vs. iPhone 8 Release Date
You're also probably wondering when Samsung and Apple will officially release the Galaxy Note 8 and the iPhone 8 on AT&T, Sprint, T-Mobile, Verizon, or your favorite carrier.
Neither company is talking about specific release dates yet but we can use rumors and previous Galaxy Note and iPhone releases to provide an early look at what to expect.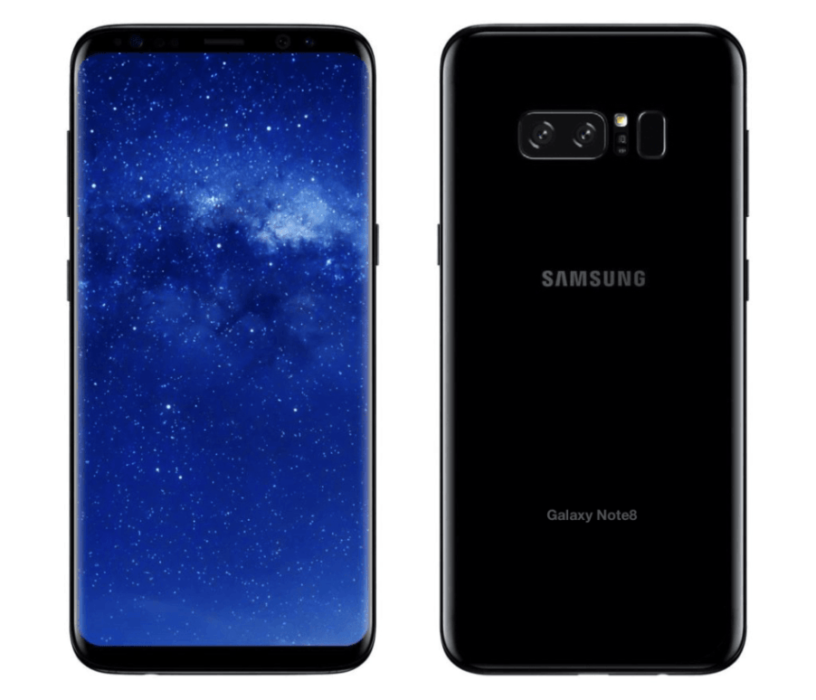 The Galaxy Note 8 will arrive in August but there's a good chance it'll arrive in the United States and other major markets in September.
Rumors point to a Galaxy Note 8 release date on September 15th. This date is for South Korea which means other countries could get it sooner, or later, than that street date.
Apple's release protocol, like Samsung's, is fairly predictable. The company typically releases its new iPhone within two weeks of the launch date.
In the case of the iPhone 8, there's chatter about launches in both September and October but the general consensus is that we'll see it arrive in September with stock shortages into 2018.
Specs & Size
The Galaxy Note 8 is part of the Note series which means it will come with a big screen and an S Pen stylus. That said, the device will reportedly have a 6.3-inch display packed into a body that's not much bigger than Samsung's Galaxy S8+.
Samsung hasn't confirmed the specific Galaxy Note 8 dimensions but reliable sources point to a 162.5mm x 74.6mm x 8.5mm frame.
The iPhone 8 might have the biggest iPhone screen ever but the device actually might be smaller than Apple's rumored iPhone 7s Plus.
Thanks to rumors and part leaks, we have a solid read on the dimensions of Apple's three rumored iPhone models. Here's how they stack up at this point:
iPhone 8 – 5.62 x 2.79 inches with a 5.8-inch display
iPhone 7s – 5.44 x 2.64 inches with a 4.7-inch display
iPhone 7s Plus – 6.23 x 3.07 inches with a 5.5-inch display
Galaxy Note 8 – 6.39 x 2.93 inches with a 6.3-inch display
Rumors indicate Apple will incorporate an OLED display into the iPhone 8. If this pans out, it should be on par with the Galaxy S8's Infinity Display and the Galaxy Note 8's rumored AMOLED screen. Here's a look at the rest of the specs on board these devices:
Galaxy Note 8 Specs
6.3-inch 2960 x 1440 Quad-HD AMOLED Infinity Display
Qualcomm Snapdragon 835 or Samsung Exynos 8895 Processor
6GB of RAM
64GB of storage (microSD slot for storage expansion)
Dual 12MP rear f/1.7 aperture cameras, 3X optical zoom
8MP front-facing camera
Dual stereo speakers tuned by AKG
3300 mAh battery
Improved S-Pen stylus with vibration motor
IP68 dust and water resistant design
Wireless charging
USB Type-C port, 3.5mm headphone jack, heart rate sensor, Iris Eye Scanner, fingerprint sensor
iPhone 8 Specs
5.8-inch 2436 x 1125 OLED Display
Apple A11 processor
3GB of RAM
64GB/128GB/256GB of storage
Dual camera setup with 3D sensors for Augmented Reality
2,700 mAh battery
IP68 dust and water resistant design
Potential for Wireless Charing for the first time in an iPhone
USB-Type C power delivery with Lightning Port and fast charging capabilities
Software
Samsung is reportedly testing Android Nougat on the Galaxy Note 8. Rumors indicate it could be the first Samsung phone to launch with a newer version of Nougat, Galaxy phones and tablets currently run Android 7.0, but that's unconfirmed.
If the Galaxy Note 8 launches with Android Nougat, the device will almost certainly be one of the first in line for Google's Android O update.
Google's Android 8.0 software is currently in beta ahead of a release in Q3. The company recently released the fourth and final preview which means an official release could be right around the corner.
Samsung hasn't confirmed any Android 8.0 updates but we expect the Galaxy Note 8 to be first in line to the update and an Android O beta.
The Galaxy Note 8 is expected to include Samsung's Bixby AI with a dedicated button and a vibration motor on the S-Pen stylus so that owners can use a new "Find My S-Pen" app to locate a missing stylus.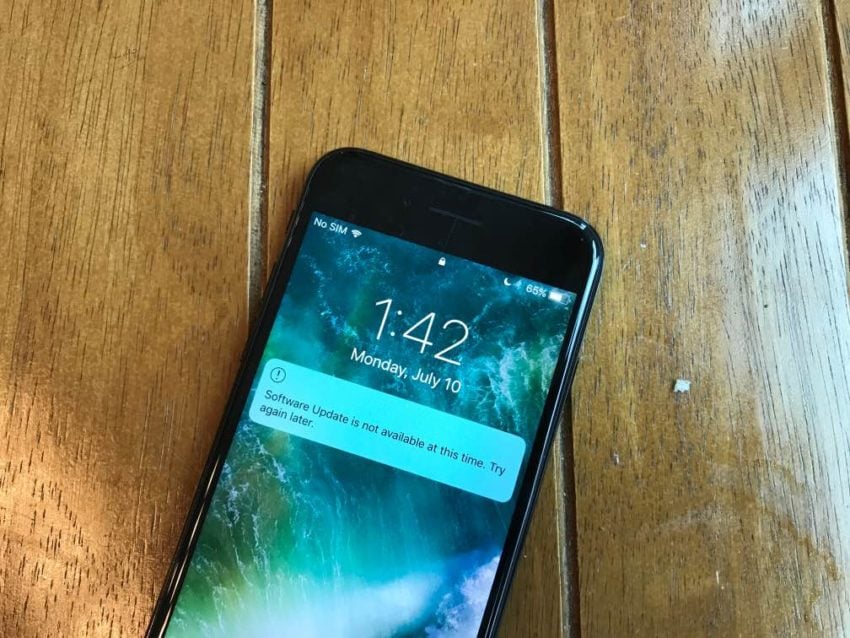 The iPhone 8 will likely run Apple's upcoming iOS 11 operating system with a few wrinkles that haven't appeared in the iOS 11 beta.
Apple's iOS 11 update is currently in testing and beta testers have discovered a wide range of features including major changes to Apple Maps, Apple Music, Control Center, and Siri.
On top of the features Apple's already confirmed, the iPhone 8's version of iOS 11 could include new augmented reality functions that could leverage the device's new 3D camera.
Pricing
The Galaxy Note 8 and iPhone 8 could command top dollar this fall.
The Galaxy Note 8 price point is up in the air though rumors indicate it could cost around €1,000 in Europe. By comparison, the unlocked Galaxy S8+ retails for €899.
The iPhone 8 probably won't be any cheaper. Rumors suggest that a new unlocked iPhone 8 could be $1000 or more depending on the storage options.
For those planning to pay for the device in monthly installments, this translates to $45 or so per month. If you were to buy an iPhone 7 from AT&T right now, you could pay as little as $21.67 per month.
iPhone 8: 5 Reasons to Wait & 4 Reasons Not To
Wait If You Want the Best iPhone Software Support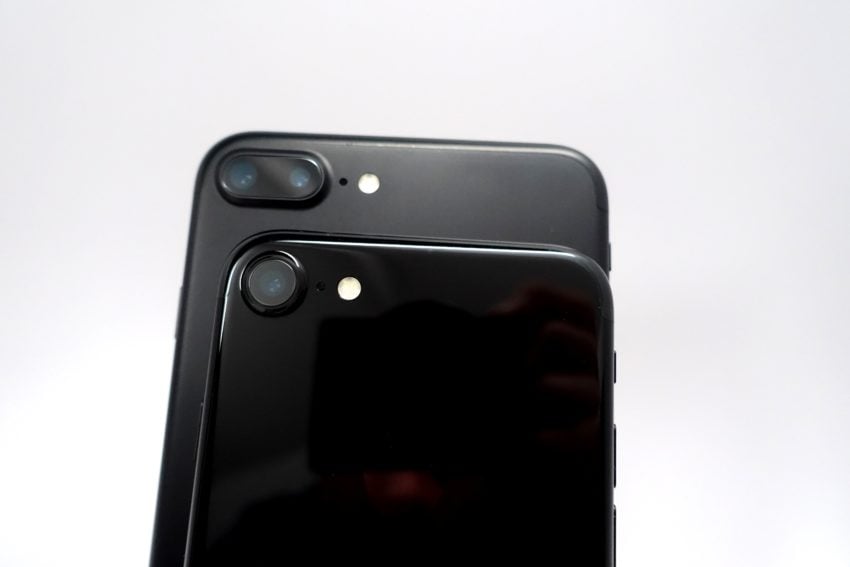 If you want the best iPhone software support money can buy in 2017, you'll want to hold out for the iPhone 8.
If you're the type of person that upgrades your phone once every three years (or so), it makes sense to wait for the iPhone 8.
Apple probably won't confirm this on stage but this year's iPhone model will likely get at least four years of software support. That means four years of bug fix updates, milestone upgrades, new operating systems, and security patches.
While it might be tempting to go with a cheaper option like the iPhone 5 or iPhone 6, their software support will be coming to an end much sooner. The iPhone 5 won't get upgraded to Apple's iOS 11 update this fall and the iPhone 5s will likely lose support next year.
The iPhone 8's hardware will also ensure that the device gets all of the new features coming in the iOS 11 update and beyond.
If you love getting all of the latest features and bug fixes and value your device's security, you probably want to wait for the iPhone 8 release.
It'll feature the most robust version of iOS 11 and it'll be well-protected with security patches and bug fixes for years to come.

As an Amazon Associate I earn from qualifying purchases.