iPhone 8 Pre-Order Time & Date
The iPhone 8 pre-order time is confirmed and buyers in the United States will need to stay up late, or wake up early, to put in an order.
The iPhone 8 and iPhone 8 Plus release date is confirmed for September 22nd but buyers in the United States and select countries around the world will be able to put in an order long before that.
Apple's offering iPhone 8 pre-orders ahead of next week's release date and those looking to avoid release day lines should set an alarm.
The iPhone 8 and iPhone 8 Plus will go on sale at the standard 12:01AM Pacific time. Apple's confirmed this time on its iPhone 8 pre-order page. This means buyers on the east coast will need to wake up around 3AM to put in an iPhone 8 pre-order. Those that want a specific iPhone 8 model are advised to wake up early in order to prepare.
In addition to the United States, the iPhone 8 and iPhone 8 Plus are set to hit Australia, Austria, Belgium, Canada, China, Denmark, Finland, France, Germany, Hong Kong, Ireland, Italy, Japan, Luxembourg, Mexico, Netherlands, New Zealand, Norway, Portugal, Puerto Rico, Singapore, Spain, Sweden, Switzerland, Taiwan, UAE, the UK, and the US Virgin Islands on September 22nd.
Those living in those countries will need to convert to the proper time zone. 12:01AM Pacific is not 12:01AM in Australia. It's actually 5PM.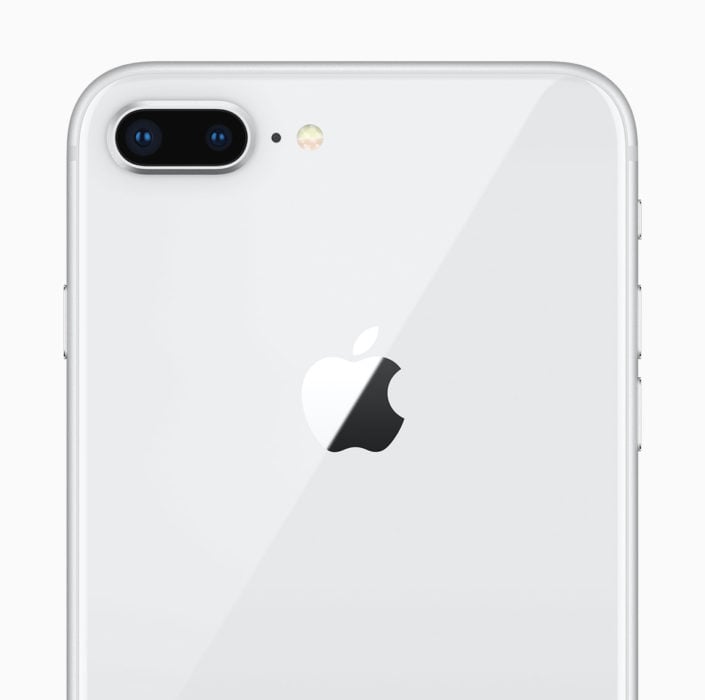 Apple won't be the only one taking pre-orders at 12:01AM Pacific on September 15th. The company's carrier partners, which include AT&T, T-Mobile, and Verizon in the United States, will also start taking early iPhone 8 orders on Friday.
We also expect a handful of third-party retailers to take iPhone 8 pre-orders. Best Buy recently launched an iPhone 8 splash page that teases the new devices and allows interested parties to signup for more information about the iPhone 8 and iPhone 8 Plus.
Those looking to land an iPhone 8 or iPhone 8 Plus next week should consider putting in a pre-order through Apple or one of its partners.
Apple's iPhones typically start selling out well ahead of the release date. Last year, shipping dates for some iPhone 7 Plus models started getting pushed back minutes after the start of pre-orders. The Plus models and the cheapest variants usually start selling out first.
Those who are unable to secure their first choice for release date delivery will likely have to contend with release date lines outside Apple stores and other retail locations. Some consumers are already lining up for the new iPhones and the lines could grow as we get closer to their September 15th street date.
While the iPhone 8 and iPhone 8 Plus will go up for pre-order on Friday, Apple's new flagship iPhone X will not.
The highly anticipated device is scheduled to go on sale starting October 27th with an official release planned for November 3rd. Like iPhone 8 pre-orders, we expect Apple to start taking iPhone X pre-orders at 12:01AM Pacific.
The iPhone X comes with an all-new design and a Super Retina Display but the iPhone 8 and iPhone 8 Plus are more than capable.
Apple's new 4.7-inch and 5.5-inch iPhones feature a glass and aluminum design, improved Retina Displays, a new A11 processor, and upgraded cameras. And while the iPhone X starts at $999, the iPhone 8 and iPhone 8 Plus are much cheaper.
The iPhone 8 and iPhone 8 Plus come in space gray, silver and a new gold finish with 64GB and 256GB storage options. The 64GB iPhone 8 starts at $699.
10 iPhone 8 Release Date Tips
Track Your Order
With the iPhone 8 release date just hours away now would be a good time to start tracking your order if you haven't done so already.
Some iPhone 8 orders are preparing to ship which means credit cards are being charged right now. It's a good idea to check your credit card account and your iPhone 8 order to make sure everything is squared away.
Once your iPhone 8 ships you'll be able to track it right to your doorstep. If your iPhone 8 is coming tomorrow you should have a tracking number. If it's scheduled to ship soon, you should be able to track it before you actually get a tracking number.
If you'll be out of the house tomorrow or on the day it's supposed to arrive, you'll need to plan accordingly. iPhone 8 orders will likely require a signature.
Here to Apple's website for additional information.