How to Find Your iPhone 7 Tracking Number Now
Here is how you can find your iPhone 7 tracking number right now, without waiting for Apple to email you to let you know that your iPhone 7 is shipping.
Even if your account still says Preparing for Shipment, it is likely well on the way to you if your credit card has been charged. Apple charged one of our credit cards this morning and changed to preparing for shipment.
This guide will show you how you can find your iPhone 7 or iPhone 7 Plus tracking number through UPS so you can follow the path your iPhone is taking to get to you.
You can only use this method if you ordered directly from Apple. If you ordered from AT&T, Verizon, Sprint or T-Mobile your delivery may be through FedEx or UPS and you will need to use another option.
The best way is to sign up for the free UPS My Choice and FedEx Delivery Manager — both of which can automatically pick up on packages coming to your address.
How to Get Your iPhone 7 Tracking Number Early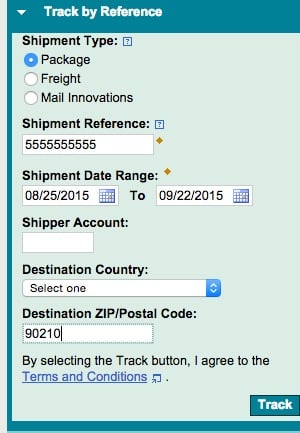 If you have the phone number attached to your iPhone 7 pre-order and the zip code it is going to, you can find your iPhone 7 tracking number right now on UPS. This phone number is the number attached to billing, which may be different from your cell phone.
Go to the Apple Store and check your order status. Click on Show Order Details. Look at the phone number under Ships To. That is the number you want to use, in that same format with no spaces or dashes.
Now go to this UPS Tracking page and click on Track by Reference. Enter your phone number like 5555555555 into the Shipment Reference section. Choose your Destination Country and enter a Destination Zip Code. Click Track.
You should now be on a UPS tracking page that includes your iPhone 7 tracking number at the top and the current progress listed below. On this page you ill see options to change the delivery, get updates and connect to your UPS My Choice account.
This will work, but it has yet to get to that stage for our iPhone 7 pre-order so you may need to wait a little longer to check this.
Copy and save the iPhone 7 tracking number, which starts with a 1Z for most users, and you can use it in the My UPS app to track without signing up or you can enter it into any variety of other package tracking apps to get updates on where your iPhone 7 is.
That's all you need to do to find your iPhone 7 tracking number early. While is at least one early delivery, it is unlikely that many iPhones will slip through early, even if your tracking indicates an earlier delivery date.
31 Best iPhone 7 Cases & Covers
Speck Presido iPhone 7 Cases
Speck chose to deliver a new line of iPhone 7 cases that look and feel amazing. The new Presidio iPhone 7 cases use upgraded material to deliver better shock protection while arriving in a thinner design.
The Presidio Grip, Inked and Wallet can protect your iPhone 7 from a 10 foot drop while the Presidio Clear, Clear + Glitter and Clear + Print are tested for an 8 foot drop.
We already have these iPhone 7 cases on our iPhone and love the look and feel that they offer.
$39.95 to $44.95 at Speck