LG G3 vs. Samsung Galaxy S6: What We Know So Far
The Samsung Galaxy S6 release will soon offer up a much improved smartphone from Samsung that will go head to head with the LG G3 until the LG G4 release later this year. It looks like we will see a screen that can compete and a vastly improved design from Samsung so we are taking an early look at the LG G3 vs Samsung Galaxy S6 to help consumers compare a potential upgrade or purchase.
It's not a surprise that the latest Galaxy S6 rumors point to a 5.5-inch 2K display, just like the LG G3 offers right now. After taking a look at how the iPhone 6 Plus vs Galaxy S6 comparison stacks up it is time to focus on another comparison between smartphones with 5.5-inch screens.
The Samsung Galaxy S6 specs and design are still a mystery in some areas and Samsung does a great job of keeping many things hidden until the launch, so this is not a full comparison. Still, this early look at what we know so far about the LG G3 vs Samsung Galaxy S6 can help users decide if they should buy the LG G3 now or wait for the Galaxy S6, or if they should think about trading in the LG G3 for the Galaxy S6 soon.
The LG G3 release came in the middle of 2014 as a sleeper hit of the summer thanks to the beautiful 2K display that shows way more detail than the screens on most smartphones and a capable camera on the rear. It looks like Samsung plans to catch up to the G3 in 2015 which will draw many comparisons between the two devices.
In the last three weeks the Galaxy S6 rumors picked up dramatically and it's to the point where we have a good idea what to expect from the Samsung Galaxy S6 and when we will see it. Already readers and family members are asking about this un-announced smartphone and how it compares to the ones they own or are shopping for.
We are taking an early look at the Galaxy S6 vs LG G3 comparison to see how these two smartphones compare and with experience using LG G3 and closely following the Samsung Galaxy S6 rumors and recent releases we can offer an early comparison. Here's what you need to know now.
Samsung Galaxy S6 Release Date
The LG G3 release landed in May 2014 across the U.S. and it is now on sale at most retailers and carriers for $199 and less on a two-year contract. The LG G3 is 9 months old, which means you can already buy the LG G3 for as little as a penny on a two-year contract at Amazon.
It looks like the Samsung Galaxy S6 release date will land in March or April. This follows closely with the previous two Samsung Galaxy S smartphone release cycles that took place in the U.S. during April. With history and rumors clearly pointing to a fast Galaxy S6 release it's safe to assume that you will be able to buy this phone within the next several months.
According to Steve Kovach at Business Insider Samsung plans to announce the Galaxy S6 at Mobile World Congress in Barcelona Spain in early March. We know that there is a HTC event on March 1st, so count on a Samsung event on or around March 2nd. This lines up with previous releases and strongly suggest a Galaxy S6 release in April at the latest.
We could see the Galaxy S6 release date arrive in March, much earlier than usual. Song Myung Sup, an analyst with HI Investment & Securities Co in South Korea told Bloomberg, "Samsung may release the next Galaxy S as early as March, and it can't dare to take the risk to use any of the chips in question for its most important model."
Even though it is still weeks away, there are things Galaxy S6 buyers can do right now to prepare, and this is worth checking out especially if you are thinking of upgrading from the Galaxy S4 as soon as your contract is up.
Design
The LG G3 is a plastic smartphone, but it isn't like the Galaxy S5, which still feels like a traditional plastic. Here's what we had to say about the G3 design in our LG G3 review, "the LG G3's plastic body still looks better than the Galaxy S5's dimpled rear cover. The LG G3's rear cover is curved, making it easier to hold with one hand."
You can see how the LG G3 design compares to the Galaxy S5 and other top smartphones above. Even with a 5.5-inch screen it is a still a relatively small device.
We expect to see Samsung take a page from the LG playbook with the Galaxy S6 design. Small bezels could help Samsung pack a 5.5-inch display into device that is not much bigger than the current Galaxy S5. Rumors continue to focus on a new Galaxy S6 design that uses more metal and glass.
There is a very good chance that it will use a metal frame like the Galaxy Note 4. Galaxy S6 rumors that focus on Project Zero indicate a metal frame is a sure part on the Galaxy S6. A metal frame does not mean Samsung will need to remove the option to use a Micro SD card or swap batteries. You can do both of these on the LG G3 as well as the Galaxy Note 4.
In the Business Insider report we also learn that there may be a Galaxy S6 edge with a curved display similar to the Note 4 Edge. The LG G3 does not include a curved display but the new LG G Flex 2 does in a different manner.
Samsung uses insane security measures involving helicopters, dummy boxes wrapped around prototypes, fakes and of course tight-lipped engineers. Check out some of the Samsung security measures used in the past.
Display
When users compare these two devices the displays need to be front and center. The LG G3 stunned with a 2K display in 2014 and still delivers an impressive canvas for watching videos, looking at photos and using the phone.
For 2015 it looks like Samsung plans to deliver a 5.5-inch 2K display on the Galaxy S6. This is the same resolution as the Galaxy Note 4 and the LG G3. The video above shows a close up of the LG G3 display that lets you see the detail a 2,560 x 1,440 resolution screen is capable of delivering.
All signs point to a 2K display on the Galaxy S6, including a user agent that could be for the AT&T Galaxy S6 found on Samsung's website. There are also leaked benchmarks and other credible rumors pointing to this big jump in resolution from the 1,920 x 1,080 resolution of the Galaxy S5.
When we look at a 1080P display like that on the Galaxy S5 and the 2K display on the Note 4 and LG G3 we can see a difference in the on-screen images. A 2K display shows vastly more detail on a high-resolution photo than on a 1080P display.
While there are concerns that a 2K display will use too much power and lead to bad battery life, DisplayMate ranks the Note 4 2K display as one of the best on the market, with an emphasis on the power efficiency that leads to better battery life.
If Samsung goes with a curved screen we could also see the Galaxy S6 Edge that uses a screen similar to the Note Edge shown above. It is possible that Samsung will up the curve factor in 2015 with two curved edges. You can check out our Galaxy Note Edge impressions to understand what it is like to use a phone with a curved screen.
Specs
It is still early, but you can count on a powerhouse from Samsung this year. The Galaxy S6 specs may change between now and the release, as there are rumors that it will not use a Snapdragon processor, but overall you should expect a beast. The LG G3 is coming up on a year old, but as you can see in this comparison, it is not a slouch either.
While we don't know the exact performance of the Snapdragon 810 processor, especially inside the Samsung Galaxy S6, it will likely provide the groundwork for a snappy experience.
Samsung Galaxy S6 Specs (Rumored)
Snapdragon 810 processor (U.S.)
Android 5.0 Lollipop with TouchWiz
5.5-inch Quad HD display – 2560 x 1440 – 534 pixels per inch
32GB storage in U.S. with support for 128GB micro SD cards
5MP front-facing camera
16MP or 20MP camera with Optical Image Stabilization
4G LTE
802.11ac WiFi
Touch fingerprint sensor
NFC
Rumors suggest Samsung is still trying to figure out whether to use a 16MP or 20MP camera sensor in the Galaxy S6. We could also see Optical Image Stabilization in the Galaxy S6. Expect to see Samsung also talk about the speed to focus if it hopes to take on the fast-focusing LG G3 hybrid system that uses lasers. Check out a LG G3 vs Galaxy S5 camera comparison below.
LG G3 Specs
2.5 GHz Quad-Core Snapdragon processor with 3GB of RAM
5.5-inch Quad HD display — 2560 × 1440 — 534 pixels per inch
LG G3 Android Lollipop update coming
32GB internal storage (Micro-SD expansion)
13-megapixel camera with OIS+, laser auto-focus, 2.1-megapixel front camera
WiFi, Bluetooth, NFC, 4G LTE, FM Radio Antenna, and Infrared laser for remote
DLNA and Miracast support
3,000 mAh battery with wireless charging
The LG G3 does not include a fingerprint sensor to unlock the phone. Rumors point to a new and improved fingerprint sensor for the Galaxy S6 that works similar to Touch ID. This new sensor would allow users to place their finger on the home button instead of swiping like on the Galaxy S5 and Galaxy Note 4.
Overall you can count on both phones to offer NFC for mobile payments and sharing, Bluetooth connectivity and 4G LTE. It is very likely that Samsung will still include the IR port like we see on the G3 and the Galaxy S5 that lets users control their HDTV and other devices.
Software
The LG G3 and the Samsung Galaxy S6 are both Android devices, but the software looks different because Samsung and LG place skins on top of the stock Android operating system.
The LG G3 skin delivers a flat look and a variety of customizations to help users enjoy and use the phone. You can see some of these in the video below. Right now most users with the LG G3 are on Android 4.4 KitKat, but there is a LG G3 Lollipop update in the works that should arrive soon. In our LG G3 review we found the software to be better than on the Galaxy S5 writing, "Overall, the LG G3 feels less cluttered than the Galaxy S5 and it is indeed simpler."
The good news for users hoping Samsung will revamp the experience on the Galaxy S6 is that there are reports of a simpler TouchWiz interface on the Galaxy S6 and it should arrive with Android 5.0 Lollipop right out of the box.
Carriers
You can buy the LG G3 on all major U.S. carriers and even on some smaller regional carriers. We expect to see the Samsung Galaxy S6 carrier list include AT&T, Sprint, T-Mobile, Verizon and U.S. Cellular. There is no word on smaller carriers or pre-paid carriers at this time. We've seen the Galaxy S devices arrive on smaller carriers months after the initial release.
Price
The LG G3 is now just a penny on a two-year contract at Amazon on many carriers. In stores you will typically see the LG G3 price at $149 to $199 on a two-year contract.
When the Samsung Galaxy S6 release arrives expect carriers to start the price around $199 on contract, with some pushing for $249. We may also see some deals like the Buy-One-Get-One deal we saw on the Verizon Galaxy S5. Walmart and Sam's Club will also likely knock $30 off the price of the Galaxy S5 and Amazon normally jumps in with a deal soon after release.
Most Exciting Tech for 2015
Samsung Galaxy S6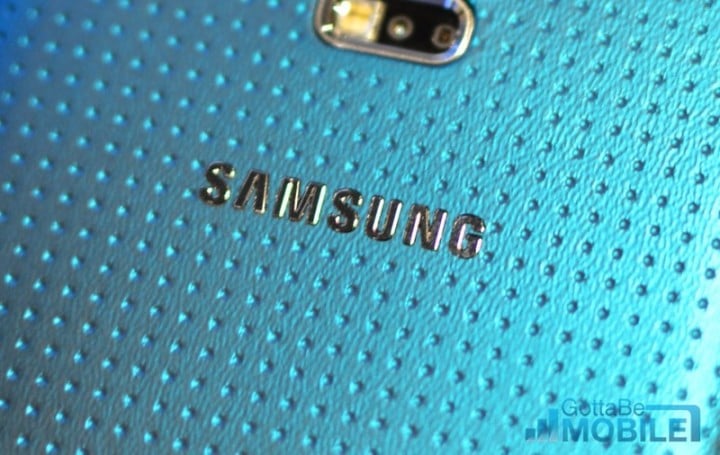 The Samsung Galaxy S6 is the most exciting tech of 2015 that we expect to see early this year. There are other products coming in the spring, but when it comes to a smartphone launch that isn't the iPhone, Samsung is the company that most consumers look to.
We expect a completely new design for 2015 that includes metal, and possibly more glass and curved screens on a special model that could be the Galaxy S6 Edge. Count on a bigger 5.5-inch 2K display and Android Lollipop on board this exciting smartphone with many upgrades under the hood.
The Galaxy S6 release should arrive between March and May with April looking good for a possible U.S. Galaxy S6 release date. The Galaxy S6 launch may happen at MWC in early March.
Read more on the Galaxy S6 Rumors, News and Predictions