Data Backs MacBook Pro Keyboard Problems: What's New & What's Next for Apple
There is a problem with the MacBook Pro keyboard. Apple changed the design of the MacBook Pro keyboard in 2016, switching to a new style that brought immediate complaints over key travel and how loud the keyboard was, and that was just the start.
After nearly two years in use, there are a growing number of complaints from users who are suffering from a broken MacBook Pro keyboard due to dust or a small speck of debris getting under a key. These are not isolated reports.
This is what's going on with the MacBook Pro keyboard, and what it means for buyers looking at the 2017 MacBook Pro or waiting for the 2018 MacBook Pro.
Complaints & Data
what am i supposed to do when the space bar stops working. WHAT WERE THEY THINKING WITH THIS F⚠️CKING KEYBOARD pic.twitter.com/tFHsLYT49T

— Casey Neistat (@CaseyNeistat) April 7, 2018
High profile complaints from The Outline, Casey Neistat and Gizmodo are now joined by a Change.org petition asking Apple to recall all the 2016 MacBook Pro laptops. These anecdotal reports are now backed up by data leaked from Apple Genius bars and Authorized Repair centers.
An AppleInsider investigation discovered that 2016 MacBook Pro keyboard problems accounted for twice the percentage of fixes during the first year compared to the 2014 and 2015 models. As Daring Fireball clarifies, this is not showing that the keyboard fails twice as much as the earlier models, just that when a 2016 MacBook Pro comes in for warranty work, it is more likely to be for a keyboard issue.
On the other side of the issue, Rene Ritchie of iMore and Mathew Panzarino of TechCrunch report no major issues.
Changes & Fixes
Apple already changed the MacBook Pro keyboard, switching the design up slightly for the 2017 model. iFixit specifically calls out the newer model as having a, "more classic switch," and suggests the change was for, "reinforcement for repeated use."
While Apple offers a Battery Replacement program for the 2016 MacBook Pro, the company has not publicly addressed the keyboard on the 2016 MacBook Pro.
The limited data in AppleInsider's data set and iFixit's findings do suggest that Apple made an important change that fixed the biggest issue with the 2016 model. While this doesn't address the high cost of repairing the keyboard that users will need to pay out-of-pocket if they don't have AppleCare, it is good news for users looking to buy a new MacBook pro today.
What's Next
In June at WWDC 2018 Apple will likely announce a 2018 MacBook Pro, along with a 2018 MacBook and possibly a 2018 MacBook Air. While all signs point to the same overall design for these notebooks, Apple could use this refresh to further update the keyboard. There are two routes Apple could take if this happens. The company could make a big deal about the new keyboard, or they may simply introduce small tweaks that we don't learn about until iFixit tears down the newest model.
If you are concerned about the state of the MacBook Pro keyboard it is a good idea to wait and see what Apple announces next month or to buy AppleCare so that your purchase is protected for the longest amount of time.
5 Reasons To Wait for the 2018 MacBook Pro & 3 Reasons Not To
Wait for a 2018 MacBook Pro Release Date If You Can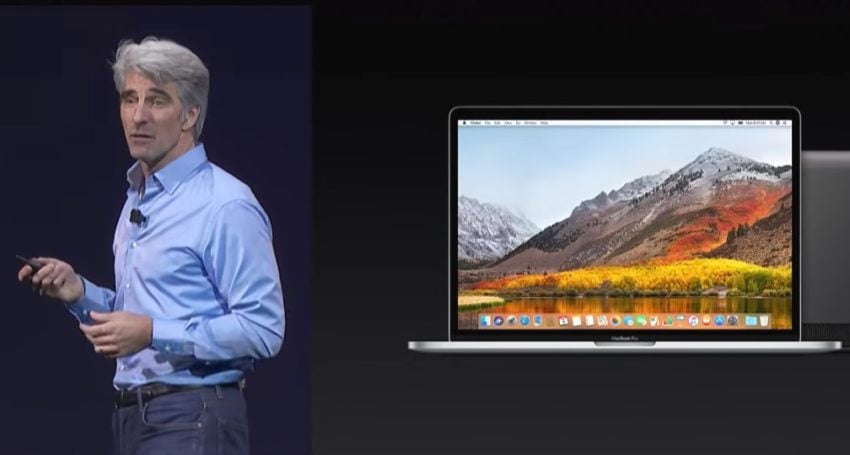 Apple did not announce a new MacBook Pro in June like potential buyers hoped. That doesn't mean you will need to wait forever, but it does suggest that the 2018 MacBook Pro release date is coming closer to the fall.
You can wait forever for a new laptop, but if you plan to use the 2018 MacBook Pro as your main computer for years to come, it is a good idea to wait as long as you possibly can to upgrade to a new model.
the latest signs indicate the 2018 MacBook Pro release date is inching closer as Apple preps to announce the new models and works on completing macOS Mojave.
By waiting, you will get the best value out of buying a new MacBook Pro. You'll get a better processor that is likely more batter friendly and ultimately a computer that is going to last you a longer time. There is also a chance you'll end up with an improved keyboard and other small upgrades.
Do what you need to, in order to make your old MacBook Pro last longer. That could be a clean install of macOS High Sierra, or if it's old enough installing more RAM or a SSD>

As an Amazon Associate I earn from qualifying purchases.