May Star Wars Battlefront Update: What's New
EA DICE recently released a brand new May Star Wars Battlefront update and today we want to take a look at the most important things Xbox One, PlayStation 4 and Windows PC users need to know about its latest updates.
The past four months have been kind to those who picked up a copy of Star Wars Battlefront. The game has made a huge transformation thanks to a slew of updates that've delivered everything from new characters to new maps to new Star Cards.
While things have slowed down a bit after the release of the Outer Rim DLC, we know that EA DICE has plenty more planned for Star Wars Battlefront owners in 2016.
The developer is planning two more Battlefront DLC expansions for 2016. One is called Bespin and it will be out in June. The other is the highly anticipated Death Star DLC that will make it out to gamers in time for the holidays.
The company is also planning more free Star Wars Battlefront content for the Xbox One, PS4 and PC.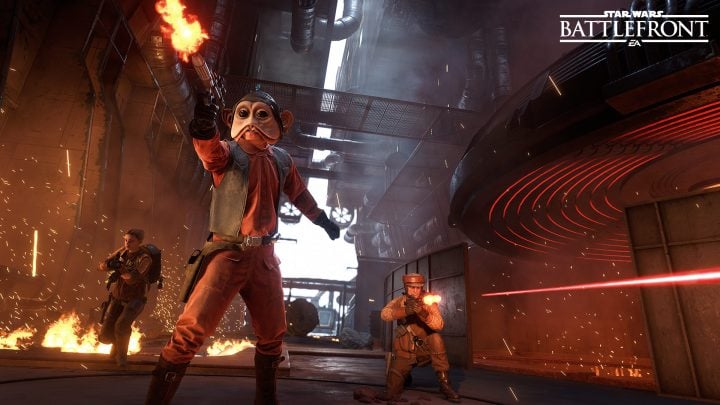 Before that new content arrives, EA DICE is updating Star Wars Battlefront with bug fix updates that aim to stabilize the game on Xbox One, PlayStation 4, and Windows PC.
Earlier this month, the company pushed out a big client-side update. The update was the first major update since the release of the Outer Rim DLC and it squashed many of the problems that emerged after the release of the expansion.
More recently, EA DICE pushed out a server-side update that tackles a few other lingering Battlefront problems.
This roundup will walk you through both of those releases. Here's everything we know about the May Star Wars Battlefront updates for Xbox One, PS4 and PC.
New Star Wars Battlefront Update
EA DICE promised a new update this week and the developer delivered today (May 11th).
The company has rolled out a new server-side update for Battlefront. Server-side means that you won't have to download anything. EA DICE implemented the changes on its end.
Included is a fix for a nagging issue in Heroes versus Villains and a change to the hero selection timer in the HvV mode. Here's the full change log:
- Increased the hero selection timer on Heroes vs Villains to address an issue where matches would start with no Heroes or Villains.
Bug Fixes:
- Applied a fix for a bug that was causing crashes in Heroes vs. Villains.
For more on the recent client-side update, read on.

As an Amazon Associate I earn from qualifying purchases.