Mophie Powerstation Plus Review
The Mophie Powerstation Plus is the best portable battery I've used because it solves several big problems with using a standalone battery. The small battery pack slips into a pocket or bag easily and when you need to charge, flip it open to reveal a Lightning cable or Micro USB cable to plug your phone into. There is no cable to remember and you don't need to deal with a the long Lightning cable to charge up the phone.
Another reason you can leave your Lightning cable at home is because you can charge and sync with the Powerstation Plus. When you connect this to a computer with the iPhone on one end it will show up in iTunes just like a normal cable. This is a short connection, but it is a great option we don't see on most battery packs.
While connected to a computer or power source, the Mophie Powerstation Plus charges the phone first and then the battery so that your iPhone, or Android if you choose the micro USB model, is always topped off.
The Mophie Powerstation Plus 2x is not for everyone, mainly because the integrated cable limits the length and if you buy the Lightning connector version you cannot use it to charge a Bluetooth headset or other Micro USB accessory. The small size, premium metal finish and the ability to use it as a cable to sync the iPhone make up for this limitation in our use.
Mophie sells the Powerstation Plus 2x for $79.99, which is more than many 3,000mAh batteries but for the price you get a premium design and build quality that is lacking on many cheap options and you can use the cable to sync the iPhone.
After spending three weeks testing the Mophie Powerstation Plus 2X it meets Mophie's claims of delivering about twice the power to my iPhone 6 with one charge of the external battery. There is a 3,000mAh battery inside this small case and the battery charges at 2.4A. That's faster than the wall charger that comes with the iPhone, so you can top off your iPhone or charge up your iPad faster. This is important as this is not like the Mophie iPhone 6 case that is always on your iPhone.
For users who want a backup battery without giving up on their current iPhone 6 case, this is an excellent solution that can also replace the Lighting cable in your bag or purse. There are larger capacity options that include a standard USB port that users can plug any cable into, but I love the simplicity of this all-in-one solution that keeps cables tamed and always with me.
When closed the Mophie Powerstation Plus is about the size of  deck of cards and doesn't weigh much. There front and back of the battery are metal and a smooth hinge opens to reveal the Lighting cable and an integrated USB cable that plugs into a computer or a USB charger to recharge. The inside is a soft touch rubber-like material.
With both cables out you only have 1 10.5-inch long cable, so you'll want to use this to charge up both when you go to sleep or when you can leave the battery and phone alone. Most of the time we charged the battery without the phone connected, so cable length was not an issue. The Lightning cable is 3-inches long, which is perfect for charging and holding the battery to the back of the phone if you need to use it, or simply putting it in a pocket. The cables fold in to store while you are not using it, and you can have one or both cables out. There is not room for anything else inside the cable storage area, so don't plan on buying a Micro USB version and sticking a Micro USB to Lightning adapter in there.
Press the small button on the Lightning port side to see how much power is in the battery thanks to four LEDs. Unlike a iPhone 6 battery case, you don't use this to turn off charging, just unplug the iPhone or iPad when you want to stop.
The Mophie Powerstation Plus 2x is a great portable battery pack that replaces your Lightning cable and keeps your iPhone charged without the need to switch cases. At $79.99 it isn't for everyone, but keep in mind you don't need to buy a spare $20 lightning cable to carry on your next trip.
Most Exciting Tech for 2015
Samsung Galaxy S6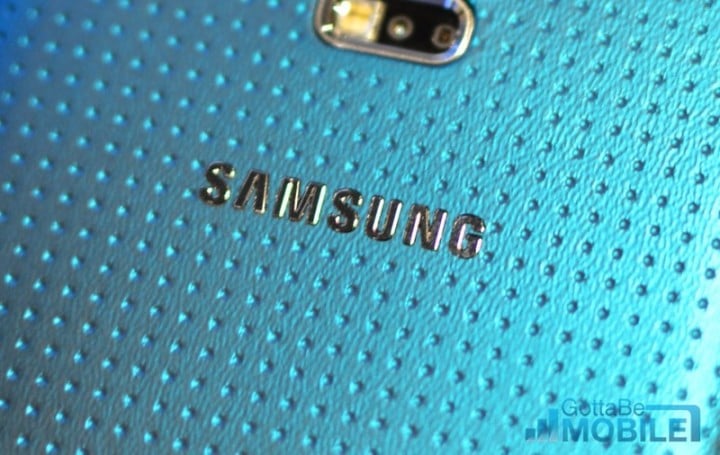 The Samsung Galaxy S6 is the most exciting tech of 2015 that we expect to see early this year. There are other products coming in the spring, but when it comes to a smartphone launch that isn't the iPhone, Samsung is the company that most consumers look to.
We expect a completely new design for 2015 that includes metal, and possibly more glass and curved screens on a special model that could be the Galaxy S6 Edge. Count on a bigger 5.5-inch 2K display and Android Lollipop on board this exciting smartphone with many upgrades under the hood.
The Galaxy S6 release should arrive between March and May with April looking good for a possible U.S. Galaxy S6 release date. The Galaxy S6 launch may happen at MWC in early March.
Read more on the Galaxy S6 Rumors, News and Predictions

This article may contain affiliate links. Click here for more details.