NBA 2K18 Classic Teams: All the New & Returning Squads
Hardcore and casual basketball fans all have their favorite NBA teams, and NBA 2K18 will give both groups a chance to relive their favorite squad's best moments. 2K Games has confirmed the NBA 2K18 Classic Teams you get when you pick up a copy of the publisher's premiere basketball game on September 19th.
Classic Teams really are your chance to relive some of the NBA's best lineups. Each year, developer Visual Concepts looks back at past all-star rosters and includes the best of them in that year's game. NBA 2K18 Classic Teams are stacked with memorable teams both new and old.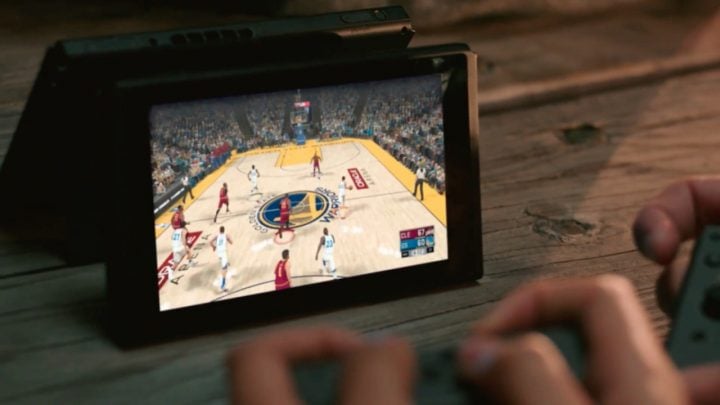 Read: NBA 2K18 Features: 7 Reasons to Upgrade
What are NBA 2K18 Classic Teams?
When a team does exceptionally well in the National Basketball League they're hard to forget. That's the point of Classic Teams. Visual Concepts wants people who were around when these teams played to relive the magic. At the same time, the studio is betting that gamers who weren't around for a team's reign will want to try them out.
The NBA 2K18 Classic Teams roster includes a total of 62 different teams. Some of these squads are recent, so you may remember them. Other squads were playing basketball back in the 1960s. Visual Concepts divides Classic Teams into squads that were in previous games and all-new squads that buyers of this year's game can try for the first time.
Classic Teams aren't to be confused with NBA 2K18's roster of All-Star Teams. Those squads contain the best players in the league. These teams are classic because they were memorable, not necessarily because everyone on them was a high-percentage scorer or rebounder.
All the New NBA 2K18 Classic Teams Coming
NBA 2K18 has 17 new classic teams this year. Just two of those new teams are from before the year 2000. They are the 1996-1997 Heat and the 1998-1999 New York Knicks. All other new Classic Teams are from this century. They include:
2006-2007 Warriors
2001-2002 Kings
2007-2008 Hornets
2001-2002 Nets
2007-2008 Nuggets
2003-2005 Lakers
2010-2011 Bulls
2001-2011 Mavericks
2011-2012 Knicks
2004-2005 Spurs
2011-2012 Thunder
2005-2006 Grizzlies
2005-2006 Heat
2013-2014 Pacers
2016-2016 Warriors.
If any of these are your favorites, you can look forward to playing as them in exhibition scrimmages.
Returning NBA 2K18 Classic Teams
There are far more returning NBA 2K18 Classic Teams than there are new squads. These returning teams span the entire existence of the National Basketball Association.
1974-1965 Celtics
1985-1986 Celtics
1993-1994 Nuggets
2001-2001 76ers
1964-1965 Lakers
1985-1986 Hawks
1994-1995 Knicks
2000-2001 Lakers
2007-2008 Celtics
1970-1971 Bucks
1986-1987 Lakers
1994-1995 Magic
1970-1971 Lakers
1988-1989 Pistons
1995-1996 Bulls
1970-1971 Hawks
1988-1989 Bulls
1995-1996 SuperSonics
2002-2003 Mavericks
2007-2008 Rockets
1988-1989 Cavaliers
1990-1991 Bulls
1997-1998 Bulls
2003-2004 Pistons
1990-1991 Lakers
1997-1998 Jazz
2003-2004 Timberwolves
1931-1972 Lakers
1990-1991 Trail Blazers
1997-1998 Lakers
1971-1972 Knicks
1901-1991 Warriors
1997-1998 Spurs
2004-2005 Suns
1976-1977 76ers
1992-1993 Bulls
2012-2013 Heat
1984-1985 Bucks
1992-1993 Hornets
1999-2000 Raptors
1905-2006 Heat
1985-1986 Bulls
1993-1994 Rockets
1999-2000 Trail Blazers
2006-2007 Cavaliers
If any of these were your favorite classic teams from past games, they're sticking around, so you can keep playing with them in NBA 2K18.
Read: NBA 2K18 MyLeague & MyGM – What's New
Again, all these NBA 2K18 Classic Teams are available in the final version of the game that launches on September 19th. If that's too far away for you, you can pick up your copy of the game early by placing an NBA 2K18 pre-order now.
The NBA 2K18 Prelude, a free demo that lets you start this year's MyCareer mode, launches on September 8th on Xbox One and PS4.
NBA 2K18 Features: 8 Reasons to Upgrade
More Realistic Player Movement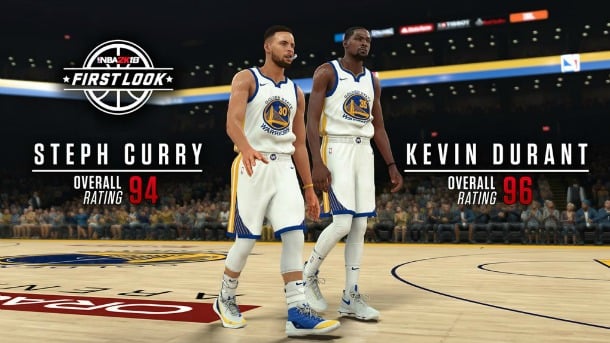 Speaking to Game Informer, NBA 2K18 gameplay director Mike Wang says that players can expect this year's title to have a lot less animation in it.
"We've been accused of being animation heavy at times, and this year we've done a good job of making the game feel like you are in complete control," Wang told the outlet in August.
The new physics system takes height, weight, acceleration and speed of each player into account before it renders any animation. That way, players react the way that you expect them to. It also means that transitioning for a layup or dunk is less jarring.
The NBA 2k18 images here are from GameInformer, to which 2K games shared new NBA 2K18 details.