NBA 2K18 MyCareer: What's New
Every year, NBA 2K gives gamers a new, more detailed way to experience basketball superstardom. However, this year's game will deliver something no one expected it to this September. NBA 2K18 MyCareer is all-new, and it will no longer be the isolated experience it once was.
The NBA 2K18 Prelude and demo arrives on September 8th, but we didn't know what the demo would give users a taste of when it launched. We now know that players can expect NBA 2K18 MyCareer to act as a streamlined online world where they can interact with other gamers. Developer Visual Concepts calls this new experience, The Neighborhood, and it includes access to an arcade area, clothing stores, streamlined character customization, a training facility and a playground.
The major upgrades that you can expect from NBA 2K18 MyCareer are easily broken up into four parts, and all four of these parts help the game mode feel more like a role-playing title and less like a sports game.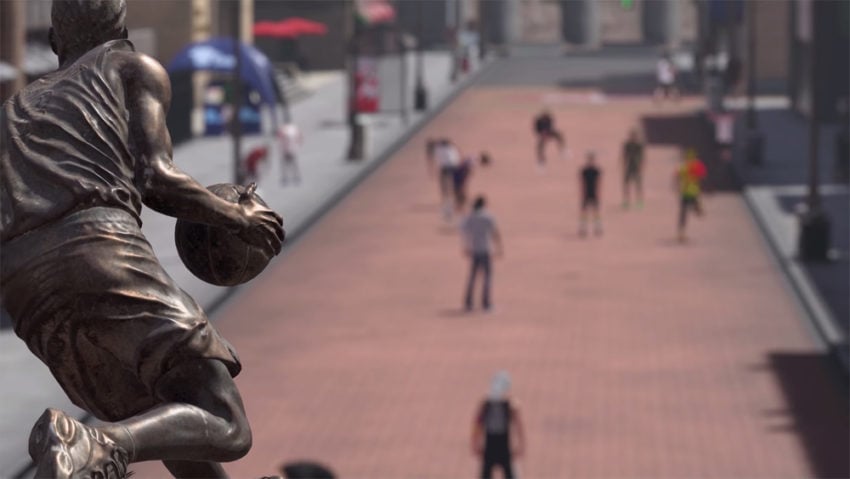 Read: NBA 2K18 Release Date, Features & Details
Integrated Pro-Am and The Playground
In previous games, MyCareer was its own mode. Entering it gave you access to your custom player's story. You could pick up where you left off on his journey to superstardom and earn virtual currency to reinvest in his skills and gear. Pro-Am and My Park were separate modes that you had to open from outside of MyCareer, which required a lot of loading.
NBA 2K18 MyCareer is a world onto itself. Your character exists in a neighborhood that you're free to explore. As you do, you will run into other gamers and their custom MyPlayer. Pro-Am and the Playground exist in this world. Because of that, you don't have to hop between menus to enjoy them.
The Neighborhood has more than just Pro-AM and street balling. There's also has a training center, a theater and a casual arcade. A statue of Allen Iverson sits in the middle of The Neighborhood because he was the first player to ever appear on the game's cover.
Shopping & Character Customization
To go along with the training facility and integrated modes, NBA 2K18 MyCareer now has a new way for you to customize your character and get new gear. Essentially, you shop for it like you would shop for new clothes at the mall.
Character customization options used to require menu hopping. In this game, they are destinations that you visit. If you want to get your character a new haircut, you go to the barbershop. If it's time to spend Virtual Currency on new shoes, you head to the game's Footlocker. There's also a tattoo parlor.
Again, as you visit these places you will encounter other NBA 2K18 MyCareer players doing the same things that you are. So, you can roam The Neighborhood to see what hairstyles and gear are popular before you spend your Virtual Currency on them.
Read: NBA 2K18 MyLeague & MyGM: What's New
The MyCareer Story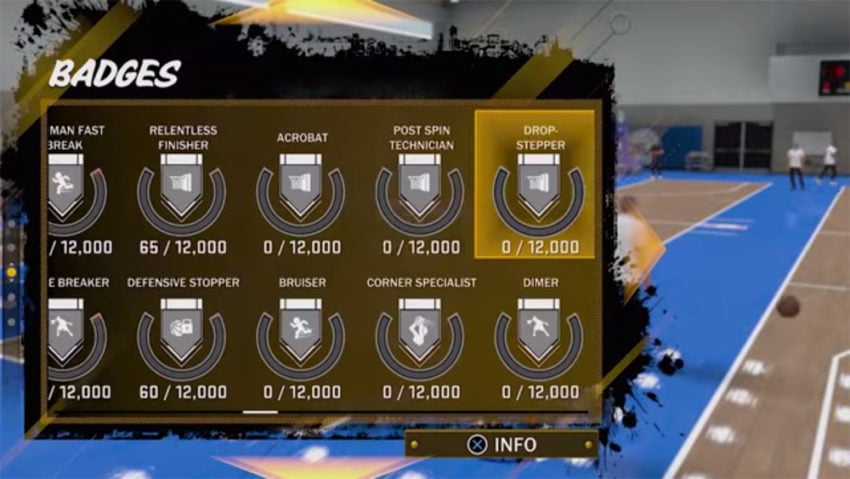 Despite revamping the way players interact with each other, NBA 2K18 still has a narrative. That story still focuses on your player's journey from amateur player to league all-star.
Along the way, the new Road to 99 system provides an easy to understand how good your character really is. Badges and a ranking system follow them from league games to Pro-AM and The Park. The highest score a player can have is 99, which is why it's called the Road to 99.
Read: NBA 2K18 Classic Teams: All the New & Returning Squads
The Return of Archetypes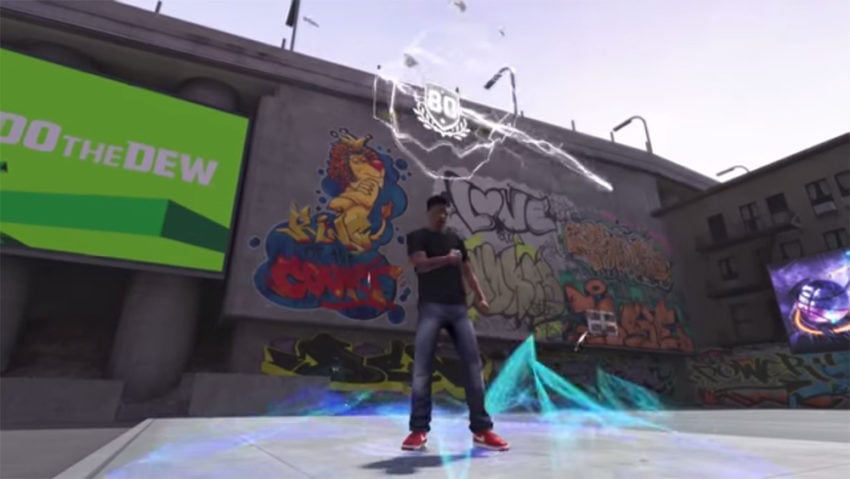 Information about them is still hard to come by, but you can place your NBA 2K18 pre-order knowing that NBA 2K18 MyCareer will have Archetypes. As in previous games, Archetypes allow you to better create a character that reflects the play style you prefer. We're still waiting for a full rundown of the Archetypes the game offers, but Visual Concepts and 2K Sports say they are in the game.
The NBA 2K18 release date is September 19th. Gamers that place a pre-order now get access to the title on September 15th thanks to NBA 2K18 Tip-Off Weekend.
NBA 2K18 Features: 8 Reasons to Upgrade
More Realistic Player Movement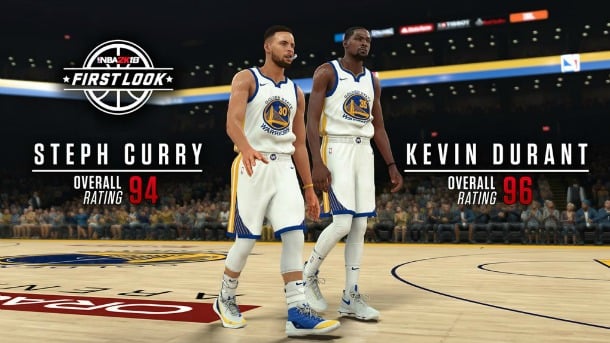 Speaking to Game Informer, NBA 2K18 gameplay director Mike Wang says that players can expect this year's title to have a lot less animation in it.
"We've been accused of being animation heavy at times, and this year we've done a good job of making the game feel like you are in complete control," Wang told the outlet in August.
The new physics system takes height, weight, acceleration and speed of each player into account before it renders any animation. That way, players react the way that you expect them to. It also means that transitioning for a layup or dunk is less jarring.
The NBA 2k18 images here are from GameInformer, to which 2K games shared new NBA 2K18 details.