Nexus 7 2012 Android 5.0.2 Update Review
The Nexus 7 2012 Android 5.0.2 update is one that many users could not wait to install, but after a week of using the latest version of Android Lollipop on the oldest Nexus 7 tablet we came away less than impressed. It's not out of the ordinary for old devices to run new software at a slower pace, but the Nexus 7 2012 exhibits annoying lag while using common functions like switching apps and opening apps for the first time since a restart.
Our experience is not as bad as others who claim the Nexus 7 2012 Android 5.0.2 update rendered their tablet unusable and who share a plethora of other Nexus Android 5.0.2 problems that you need to read before you consider an upgrade.
We certainly enjoy the new Material Design which refreshes the look of this tablet, but it doesn't give us a refreshing user experience like it does on the Nexus 7 2013. All is not bad, once you are in an app or using a specific service the Nexus 7 2012 can still hold its own, but the task of jumping from one app to another is still slow a week after the update.
I am not the primary user of this tablet, who doesn't have a lot of complaints about the update. She did note that it takes longer to get to her apps and we had to spend 20 minutes troubleshooting an email problem, but once she is in Chrome or Netflix the app performance is right where it was on Android 4.4 KitKat.
Here is the good and the bad about the Nexus 7 2012 Android 5.0.2 performance, speed and bugs after using the update for an extended period. This will help you decide if you should install the Android 5.0.2 update on the Nexus 7 2012 model.
Nexus 7 2012 Android 5.0.2 Review
I've used the Nexus 7 2012 Android 5.0.2 update for the last week and asking a relative who uses this tablet daily how the performance is for her daily tasks. This is her main computing device and it gets a better daily workout than a iPhone in the hands of a teenager.
Immediately after the upgrade we ran into a few issues that needed fixed, but she is still happy with the overall use of the tablet, even though getting from one app to another takes a bit more time.
Keep in mind that we all use tablets differently and with unique hardware setups at home and on the go so your experience may differ. This is not a tablet that either of us use for gaming. The focus is on web browsing, email, watching videos, looking up recipes and using Pinterest as well as other apps that can help with finding cheap gas and more.
Speed
The Nexus 7 2012 Android 5.0.2 update did not bring the Nexus 7 2012 to a stop, but when you try to switch from one app to another there is an annoying lag. The video below shows this Android 5.0.2 performance problem on the Nexus 7 2012. This remains a week later, even after multiple restarts.
Even though switching apps and opening an app for the first time is pretty slow, we can still use this tablet. When the apps are open we can use them at basically the same speed as on Android 4.4 KitKat. Hopefully an Android 5.0.3 is in the works to fix the lagging performance that this update delivered to the Nexus 7 2012.
Apps
For the most part apps are working correctly on the Nexus 7 2012 after installing the Android 5.0.2 update. This includes Chrome, Netflix, GasBuddy and Pinterest. Chrome has an issue accessing a local municipality website thanks to the way they have security configured. This is a problem with Chrome on Android even outside of Lollipop for some users, but it popped up as an annoyance after the update.
After updating to Android 5.0.2 the default email app turned Sync off on a non Gmail account, but after setting the email back up the email started flowing again.
Nexus 7 2012 Android 5.0.2 Battery Life
The Nexus 7 2012 Android 5.0.2 battery life is still good, with decent standby and active battery use. This unit is not subject to slow charging issues that impact some Nexus devices. It is also worth noting that the Nexus 7 has not locked up yet in a state where it will not power on, which was a common problem for this device on Android 4.4 KitKat.
WiFi & Bluetooth
This is only a WiFi Nexus 7 2012 model so we cannot test any cellular connectivity. The WiFi works fine on a home network and when connecting to a personal hotspot. The Bluetooth connectivity is working fine, connecting to a Bluetooth keyboard without an issue.
Android 5.0.2 Problems
The speed of the Nexus 7 2012 Android 5.0.2 update is a problem, but thankfully in our case it only impacts switching apps and opening them for the first time. Once inside the app, speeds are sufficient for an older tablet.
There are still many Nexus Android 5.0.2 problems that are a cause for concern, but they did not appear during out test with the Nexus 7 2012.
Should You Install the Nexus 7 2012 Android 5.0.2 Update?
This is a tough question to answer as the update is slow on our device, but it is not impacted by the variety of issues and problems that are potential show stoppers.
If you aren't in a hurry to try the new Material Design and other features in Android 5.0.2 Lollipop it is a good idea to wait for another bug fix update. On the upside, you can downgrade to Android 4.4 KitKat if you don't like the performance, but this is not something every user will want to do on their own.
Most Exciting Tech for 2015
Samsung Galaxy S6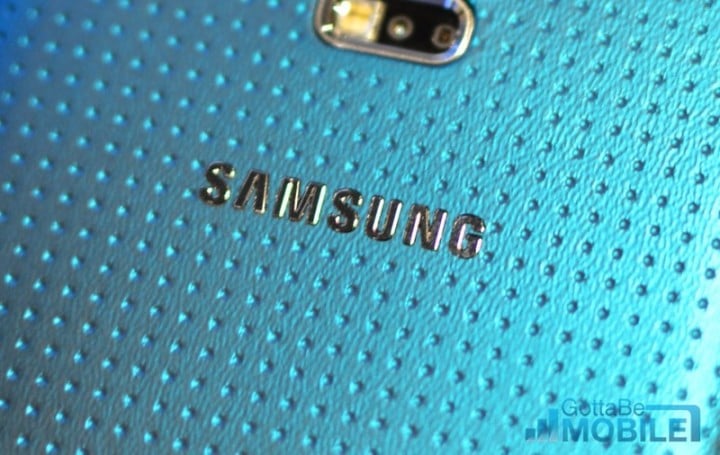 The Samsung Galaxy S6 is the most exciting tech of 2015 that we expect to see early this year. There are other products coming in the spring, but when it comes to a smartphone launch that isn't the iPhone, Samsung is the company that most consumers look to.
We expect a completely new design for 2015 that includes metal, and possibly more glass and curved screens on a special model that could be the Galaxy S6 Edge. Count on a bigger 5.5-inch 2K display and Android Lollipop on board this exciting smartphone with many upgrades under the hood.
The Galaxy S6 release should arrive between March and May with April looking good for a possible U.S. Galaxy S6 release date. The Galaxy S6 launch may happen at MWC in early March.
Read more on the Galaxy S6 Rumors, News and Predictions