6 Common Office 365 Problems & Fixes
Microsoft's Office 365 subscription helps you stay productive and organized, but only if Office 365 problems don't ruin it. That's why you need to learn how to fix them when they occur.
When working correctly, Office 365 gives you access to the apps and programs you need to stay productive. You get the company's Office 2016 programs on your desktop and Office Mobile apps to lightly edit files on your smartphone and tablet. Your files sync from PC to PC using OneDrive and new emails arrive in your Outlook inbox moments after someone sends them.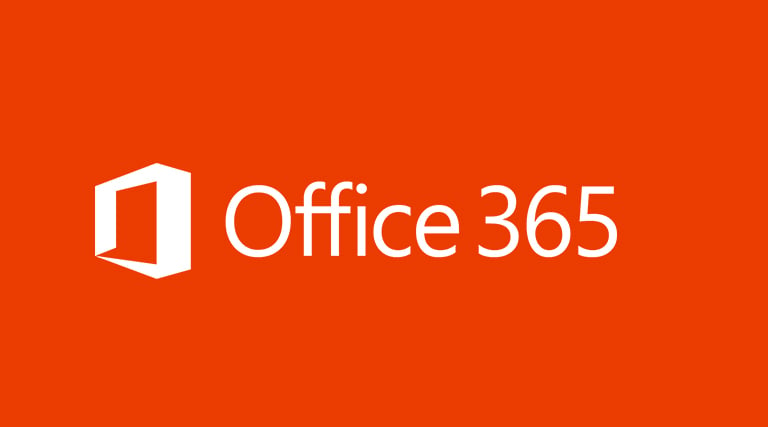 Office 365 problems can bring all that crashing down. Syncing problems will strand your files on your PC, and Outlook problems can cause you to miss a crucial email. Don't let them. Use this breakdown of common Office 365 problems to get your Office 365 Home or Office 365 Personal subscription working again.
Read: Office 365 vs Office 2016: Which is Better?
 Common Office 365 Problems
How to Fix Office 365 Sign In Problems
How to Fix Office 365 Syncing Problems
How to Stop Excel, Word and PowerPoint From Opening Files in the Same Window
How to Fix Office 365 Syncing Problems in Outlook Mobile and Outlook Mail
How to Fix Office 365 Can't Edit Problems
How to Fix Office 365 Can't Update Problems
How to Fix Office 365 Sign In Problems
Office 365 sign in problems are usually caused by one of two issues: Your password is wrong or the service that handles logins is broken.
Remember, Office 365 Home and Personal rely on your Microsoft Account. So, your username and password should match the username and password on your Windows 10 or Windows 8 PC.  Start by making sure your Microsoft Account username and password are correctly typed. Turn Caps Lock off it's on.
If the sign in fails again, click on the Can't Access Your Account link. The password reset tool will guide you through verifying who you are and changing your password. Have your smartphone nearby in case you need to verify your phone number.
When even the password reset tool isn't fixing your Office 365 problems, it's time to contact Microsoft Support. Microsoft's online Answer Desk has agents who can tell you if the service is down and guide you through fixing your problems.
How to Fix Office 365 Syncing Problems
A list of files you recently opened should always appear when you first open Word, Excel and PowerPoint. When that doesn't happen, Office 365 syncing problems are to blame.
Office 365 syncing problems happen with Office Mobile the most. You open the app and the document you were hoping to continue editing from your desktop isn't there. Don't panic when this happens. Immediately close the Mobile app and open it again. Do this a few times and Word Mobile will check OneDrive for the latest files as it should. If your file made it to OneDrive, it will appear.
Read: Office 365 Review: Is It Worth The Money?
If you've opened and closed the app a few times and it's not working, the file never made it to OneDrive. Failure to save to OneDrive is usually a sign that your PC isn't connected to the internet, so check your Wi-Fi or Ethernet connection by trying to browse your favorite website.
You can manually upload files to OneDrive that won't save there automatically. Go back to the phone or PC you last saved the document on and open it again.  Click on the File tab in the top-left corner of your screen. Click on Save, then click on Save Copy. Sign in at OneDrive.com, and drag the file into your documents folder.
How to Stop Excel, Word and PowerPoint from Opening Files in the Same Window
You're trying to work on two documents, two presentations or two spreadsheets at a time, but Office 365 will only open one window? Surprisingly, this isn't a bug.
Office 2016, the desktop version of Office, is the only version that lets you open more than one file of the same type at the same time. The Office Mobile apps can't, even if you are using them on a PC.
Install the Office 2016 programs if you run into this issue often. You can find Office 2016 for Office 365 Personal here and Office 2016 for Office 365 Home here. Office 365 Personal is the $6.99 subscription that only unlocks Office for a single user. Office 365 Home costs $9.99 a month and includes benefits for five people.
Read: Office 365 Plans: Which is Right for You
How to Fix Office 365 Syncing Problems in Outlook Mobile & Outlook Mail
Office 365 syncing problems can make your Outlook inbox useless.
If you are having syncing problems in Outlook Mobile, remove your account and add it again. Tap the menu button on the left side of your screen. Next, tap the settings Cog at the bottom-left corner of the menu. Tap the name of the account that won't sync correctly. Finally, tap Delete Account. Add your account to the app again.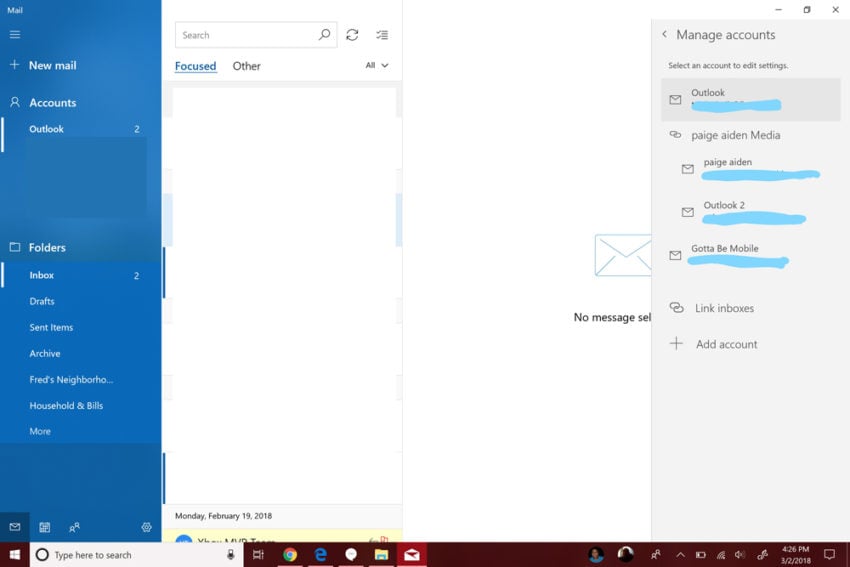 The Outlook Mail and Outlook Calendar apps on Windows 10 are different from the Outlook Mobile apps. Click the Settings cog in the bottom-left corner of these apps and select Manage Accounts from the pop-up menu on the left. Delete your account and try adding it again.
How to Fix Office 365 Can't Edit Problems
If Word, Excel and PowerPoint aren't letting you edit the documents you created, there's a problem with your account. Office 365 edit problems occur when your Office 365 subscription has expired or Office can't connect to your Microsoft's servers to confirm your subscription is still active.
Start by confirming you are still subscribed to the service. Go to Account.Microsoft.com. Click on Services and Subscription in the blue bar at the top of your screen. Wait for the list of Microsoft services you have to load. If Office 365 has expired, renew it. Open your Office 365 app or program and it should let you edit files again.
Read: How to Set Up office 365 Personal
If your subscription is active and you can't edit anything, check your internet connection and restart your device. This should force Office to verify your account again. The service is suffering from issues itself if it still doesn't work correctly.
Where to Fix Office 365 Update Problems
Office 365 subscribers get new Office updates free, but Office 365 update problems can leave you stuck on an older version.
How you address Office 365 update problems is different depending on what version of Office you are having issues with.
Office Mobile apps for iPad, iPhone and Android get updates through your platform's store. So, if you can't update them, your phone or your phone's store is broken. Restart your phone and try manually downloading the updates from Google Play or the iTunes Store.
Office Mobile for Windows 10 gets updates through the Microsoft Store. Try restarting your PC and manually checking for updates by clicking on the … in the top-right corner of the Microsoft Store app.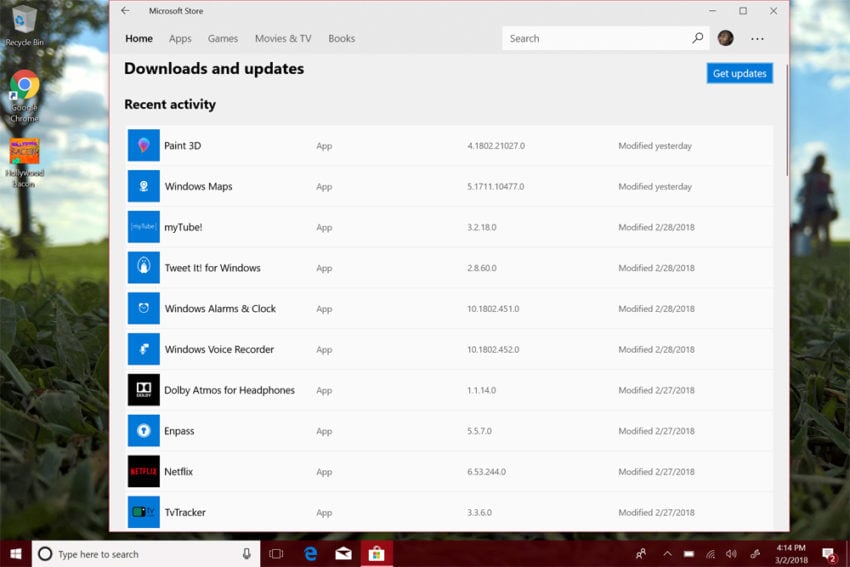 Read: 16 Microsoft Apps iPhone Users Need Now
On Windows 10, the easiest way to update Office 2016 is through Windows Update. Open the Settings app from the Start Menu and click on Update & Security. Click Advanced Options in the center of the app. Click on the checkbox that says Give Me Updates for Other Microsoft Products When I Update Windows. Your PC will now update Office if there's a pending upgrade.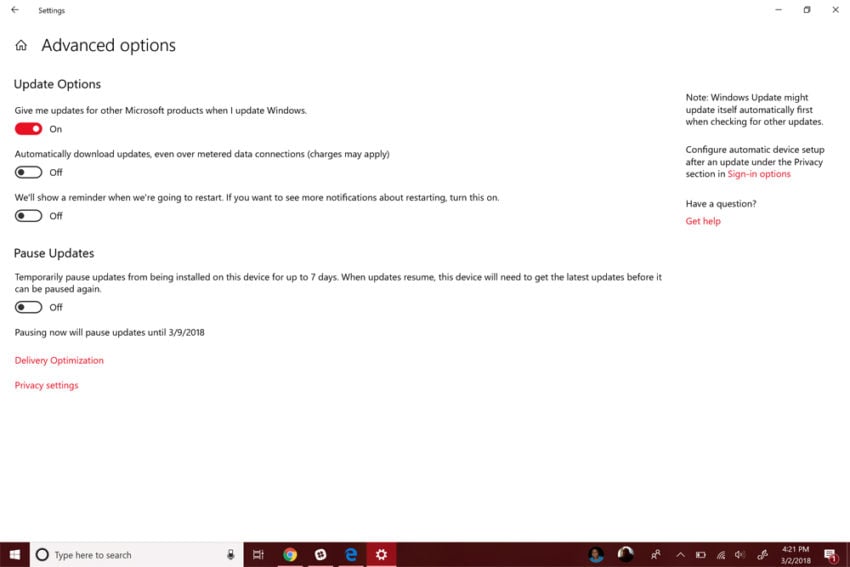 Remember, if you downloaded Office 2016 through the Windows Store, it's the Windows Store that manages your updates.
Finally, if you are having Office 365 update problems, it may be because Microsoft has discontinued updates for the desktop programs you have installed. Office 2019, the next major update to the Windows programs you get with Office 365, won't support Windows 7 or Windows 8, for example.
5 Best Free Microsoft Word Alternatives
LibreOffice's Writer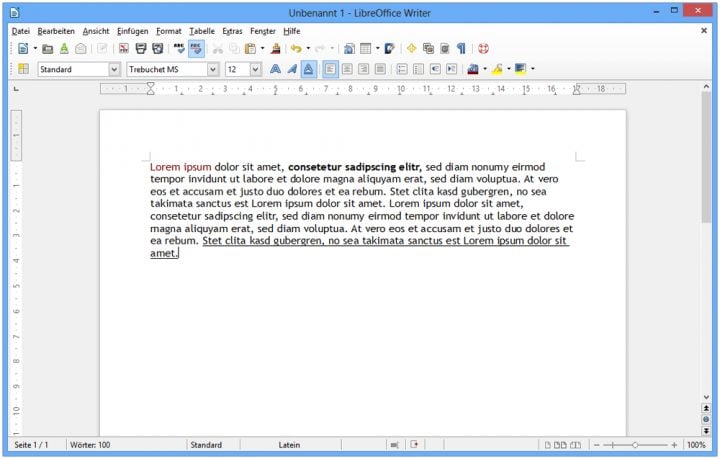 The high cost of Microsoft Office has inspired many open-source companies to create their own alternatives. LibreOffice is one of the most popular Office alternatives that there is. The suite includes replacements for most of what is included in Office 2016. This line-up includes LibreOffice Writer.
LibreOffice Writer does the same thing that Microsoft Word does. You can create documents, then use the tools it has available to quickly edit them and add some design flourishes with its built-in tools. It also includes an auto-complete function that'll finish sentences. That's in addition to the auto-correct functionality that every serious Microsoft Word Alternative must have.
The program saves in an ODF format, meaning what it creates can be opened in any program that supports open source documents.