Office 365 vs Office 2016: Which is Better?
If you own a PC or Mac, you need Microsoft Office. Use this Office 365 vs Office 2016 guide to decide which way you want to download Microsoft Word, PowerPoint, Excel and more.
Don't be overwhelmed by all the different ways there are to get Office. PC buyers have needed Office 365 vs Office 2016 comparisons ever since Microsoft changed the way you can buy its productivity apps. Some assume that Office 365 is just a way to rent Office 2016, but it's more than that. It's the only way to edit documents with some Office apps and it is the best way to unlock the most OneDrive cloud storage.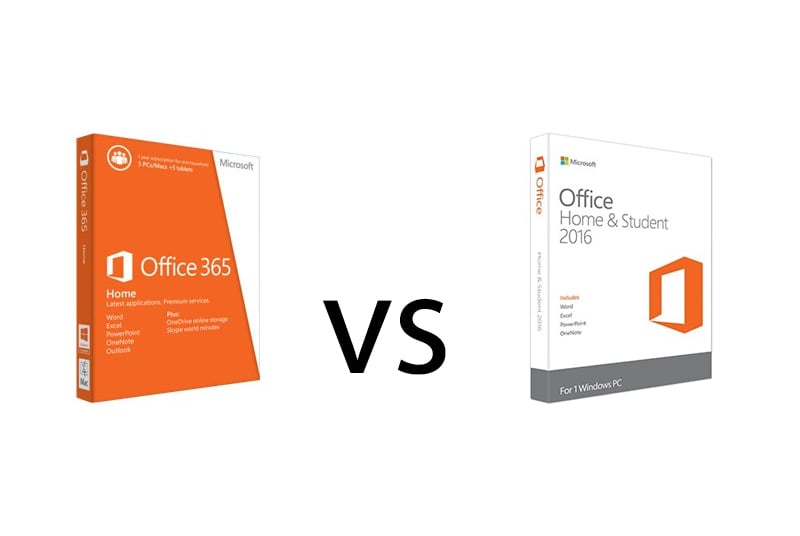 What is Office 365?
When you subscribe to Office 365, you're buying a large suite of productivity apps. Think of it as buying a subscription to Netflix to avoid purchasing entire seasons of your favorite TV show.
Read: 5 Subscriptions to Stay Away From: Hulu Plus & More
Office 365 unlocks the Office 2016 apps you're familiar with. You get Word, Excel, PowerPoint, OneNote, Outlook, Publisher and Access with your subscription. You also unlock access to Microsoft's Office Mobile apps for your smartphone, 1 TB of OneDrive storage, 60 minutes of Skype calling and you can use Outlook.com for your email without ads. An Office 365 subscription is also the only way to use the Office Mobile apps on a Surface Pro or laptop with a screen bigger than 10.1-inches.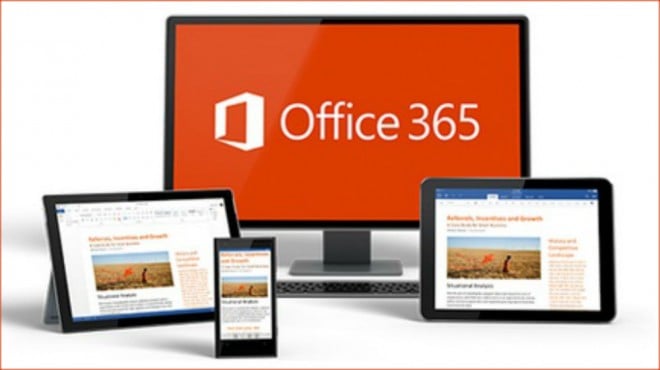 Read: How to Set Up Office 365 Personal
Microsoft's two Office for Home plans, Office 365 Personal and Office 365 Home, get you the same apps and features. However, Office 365 Personal is $69.99 a year and Office 365 Home is $99.99 a year. You unlock the benefits of Office 365 for up to 5 users, 5 PCs or Macs and 5 smartphones with the more expensive plan.
| | | |
| --- | --- | --- |
| Office 365 | Features | Price |
| Personal | Access for 1 User, 1 smartphone and 1 PC or Mac | $6.99 a month or $69.99 a year. |
| Home | Access for 5 Users, 5 smartphones and 5 PCs or Macs | $9.99 a month or $99.99 a year. |
Office 365 At a Glance
Costs as little as $6.99 a month.
1TB of OneDrive storage.
Unlocks Office Mobile apps for your smartphone.
60 Minutes of Skype Calling every month.
Eliminates ads on Outlook.com
Always updates to latest version.
More expensive plan unlocks Office for the entire family.
Your Office 2016 apps, storage and Skype calling work as long as you keep paying your Office 365 subscription fee. You lose the ability to edit your spreadsheets, documents and presentations using the Office 2016 apps when you stop paying for the service. Don't worry; you can still edit these files on another PC that has a working copy of Office.
Read: Office 365 Review
The biggest benefit to buying Office 365 vs Office 2016 is the lifetime updates perk. Whenever Microsoft releases a new version of the Office apps, it upgrades Office 365 users for free. That's important now that Microsoft is preparing for the Office 2019 release.
What is Office 2016?
Microsoft describes Office 2016 as the best option for users with "basic needs," but that's not entirely accurate. Really, Office 2016 is for users who don't want to add a monthly software rental to their utility bills and don't need OneDrive, Skype calling and the other services that Office 365 includes.
Read: Office 2016 Release Date Set, Windows 10 Details Arrive
If you're considering the advantages of buying Office 365 vs Office 2016, know that Office 2016 prices get very high, very quickly. These high prices are driving users to Office 365 and Office alternatives. Microsoft Office 2016 Home & Student includes just Word, Excel, PowerPoint and OneNote for $149.99. Microsoft Office 2016 Home & Business adds the Outlook desktop app and costs $229.99. The more you pay, the more apps you get, but expect some sticker shock for sure.
| | | |
| --- | --- | --- |
| Office 2016 | Office 2016 Apps | Price |
| Home & Student | Word, Excel, PowerPoint & OneNote | $149.99 |
| Home & Business | Word, Excel, PowerPoint, OneNote & Outlook | $229.99 |
| Professional | Word, Excel, PowerPoint, OneNote, Publisher & Access | $399.99 |
Two things make using Office 365 cheaper than buying Office 2016 in the short-term. Despite their high initial cost, you purchase one license when you purchase Office 2016. Because of that, you can move Office 2016 from PC to PC, but you can't use it on more than one PC at a time.
Read: Stunning Office 2016 for Mac Release Finally Arrives
Office 2016 At a Glance
Pay only once.
Buy only the Office apps you need or the best suite for your needs.
No free update to the next version.
Can only install on a single PC at a time.
Second, you do not get free updates if Microsoft adds a feature you need to one of the Office 2016 apps in a future update. Expect to buy the new version of the app you need for $129.99. It's cheaper just to pay $149.99 to update all your Office 2016 apps to the next version if that happens.
Office 365 vs Office 2016 Features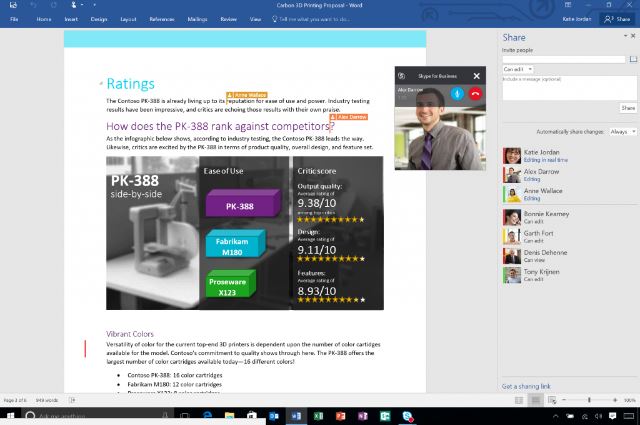 Spend some time looking over this Office 365 vs Office 2016 features guide to make your decision easier. It compares the two Office 365 for Home plans to Office 2016 Home & Student, that's the Office bundle most people need. Remember, Microsoft makes more expensive Office 365 plans too. Use Gotta Be Mobile's Office 365 for Business to learn more about their features and pricing. Those plans are very different from these home plans.
Office 365 vs Office 2016

Office 365 Home

$99 a month or $9.99 a year

Office 365 Personal

$6.99 a month or $69.99 a year

Office 2016 Home & Student

$149.99

Microsoft Word
Yes
Yes
Yes
Microsoft PowerPoint
Yes
Yes
Yes
Microsoft Excel
Yes
Yes
Yes
Microsoft OneNote
Yes
Yes
Yes
Microsoft Outlook
Yes
Yes
Microsoft Publisher
Yes
Yes
Microsoft Access
Yes
Yes
OneDrive Storage
Yes, 1TB
Yes, 1TB
Skype Calling
Yes, 60 minutes
Yes, 60 minutes
Ad-Free Outlook.com
Yes
Yes
Users
5 Users
1 User
1 User
Upgrades
Yes
Yes
The True Cost of Office 365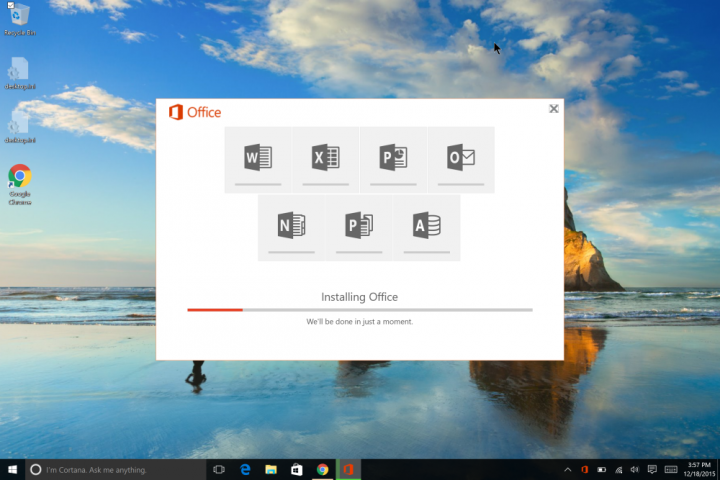 Choosing a winner between Office 365 vs Office 2016 comes down to features and price. One of these methods could easily siphon away money from your budget for years to come.
Let's say you purchase Office 365 Personal for $6.99 a month. You will pay $83.88 in total for that year. Over four years, which is the time it takes to get a four-year degree, that's $335.52 in monthly payments and $279.96 in yearly payments. Of course, you don't stop needing Microsoft Office once you leave college, so expect to continue paying those fees for a long time.
Read: 5 Best Microsoft Word Alternatives
Compare that price to the cost of buying Office 2016 Home & Student and you see the savings. That $149.99 price gets you only the core apps you need for a single user, but you only pay once for as long as that version of Office works on your PC or Mac.
Outside of low up-front costs, there are three reasons to choose Office 365 instead of getting all the Office 2016 apps for one flat price.
First, buying a license for each member of the family can get really expensive. Buy Office 365 if you have a family. Otherwise, you can expect to pay $749.95 to get Office 2016 Home & Student on five PCs. That's as much as a new PC itself. Compare that to the $99.99 a year you'd pay for Office 365 Home for five users.
An Office 365 subscription is a solid way to go for budget-minded users too. Pay for a month or year, depending on what your budget allows, and consider buying Office 2016 when you have the money to spare for more features. Getting started with Office 365 Personal only costs $6.99.
Read: How to Get Free Microsoft Office in Windows 10
Office 365 vs Office 2016: Which is Better?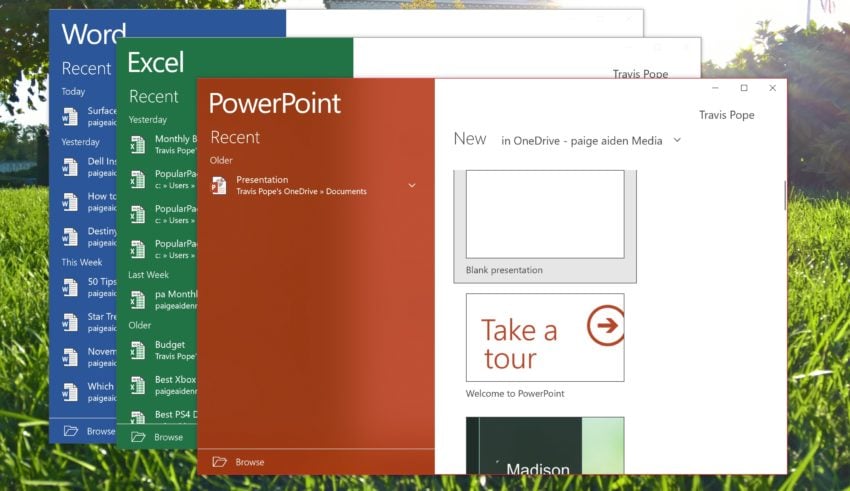 Which version of Office 2016 is better depends on your budget and the features you need.
In the short-term, Office 365 delivers the most savings. It also gets you the most features. Buy it if you're unwilling to pay $149.99 for Home & Student today or need an app or feature that Home & Student doesn't have. Just remember, over years you will have paid more for that subscription than buying the Office 2016 apps outright.
Also, Office 365 is the better buy if more than one PC or Mac around your home needs the Office 2016 apps.
Finally, buy an Office 2016 bundle if you don't use Skype or OneDrive and plan to rely on these apps for a very long time. There's no sense in paying for months on end when a one-time purchase will satisfy your needs.
6 Best Windows 10 Laptops in 2018
Razer Blade Stealth - $1,499.99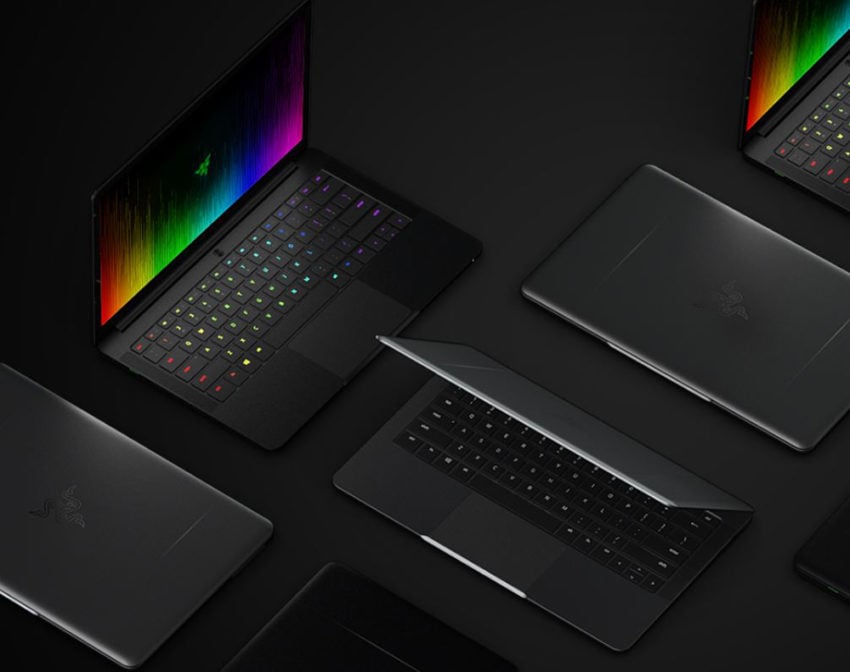 The Razer Blade Stealth is a high-end laptop that transforms into a gaming powerhouse with the right accessory.

The laptop takes its name from its black or gunmetal aluminum chassis. At 0.52 inches thin and 2.98-pounds, you won't have a hard time stuffing it in a bag. Despite that thin profile, it lasts 10 hours between charges and has a Chroma keyboard that highlights the keys you need to play your favorite games. Intel graphics are inside, but connect it to a graphics card using the Razer Core add-on and you can expect full resolution gaming even on the model with a 13.3-inch 4K display with touch.

You can order a Razer Blade Stealth with as little or as much power as you need. It supports up to a quad-core 8th Generation Intel Core i7 processor, 1TB solid state drive and 16GB of RAM. It has a 3.5mm headset jack, 2 USB 3.0 ports, an HDMI port and a Thunderbolt 3 port. That Thunderbolt 3 port communicates with the Razer Core add-on.


Read: Razer Project Valerie is a Badass Triple Monitor Gaming Laptop


The Razer Blade Stealth starts at $1499.99. A Razer Core v2, which uses the graphics cards you already own, costs $499.99.