Pokémon Go Gets Massive AR+ Update Exclusive to iPhone
The new Pokémon Go update delivers a massive AR boost to iPhone users, similar to how Snapchat offers better Lenses to iPhone X users. If you use the iPhone 6s or newer to play Pokémon Go, you will get a better Augmented Reality experience with AR+ and Apple's AR Kit. Here's what this means for playing Pokémon Go, and what it looks like.
The free Pokémon Go update adds AR+ support to the iPhone 6s and newer on iOS 11. You've already played in AR with the Pokémon Go app, and now you can play with AR+ on the iPhone. Android users are out of luck as this is an iPhone exclusive Pokémon Go feature. This new feature also works on the iPad 5th generation and all iPad Pro models.
Read: Pokémon Go Problems & Fixes
There are three main features that the Pokémon Go update will deliver to iPhone users soon and what you need to know about the potential for AR+ on Android.
Walk Up to Pokémon
With the new update, Pokémon will stay in place as you approach with your Pokéball out, so you can walk up and see a huge Pokémon up close and personal. This is because the iPhone can now keep that Pokémon in place instead of moving them with your camera. It will allow you to see a massive Snorlax or Charizard blocking your path and bring more realism to the game. Don't forget to take epic photos of the Pokémon you encounter up close and personal.
Pokémon Know Your Coming
On the flip side of getting up close and personal. As you start looking for Pokémon they will know you are coming because the iPhone can tell the distance between you and the Pokémon you see on the screen. This means that you can spook a Pokémon who will then run off if you scare them.
There is an awareness meter that shows up next to the Pokémon on screen, and you will want to catch the Pokémon before this fills up and they run away. When a Pokémon runs away, look for tall grass nearby. You can tap on it to get one more chance at catching the Pokémon.
Expert Handler Bonus for Sneaky Pokémon Catches
If you can get close enough without being discovered, you can get an Expert Handler bonus that will increase your XP faster. You'll need to get as close as possible without alerting the Pokémon. If you fill up the awareness meter you will not get this bonus.
The closer you are, the better chance you have of getting a Great Throw or Excellent Throw bonus as well as a Expert Handler bonus. The Expert Handler bonus offers more Stardust and XP.
When Will Android Players Get AR+ Features in Pokémon Go?
There's no word on when or if these features will come to Android Pokémon Go players. Google offers ARCore, which is similar to ARKit, but it is not at the same level. ARCore on Android only works with Android 7.0 and up, and it may also be limited to specific phones.
12 Pokémon Go Facts & Features From Testers & Players
PokeStops & Gym Locations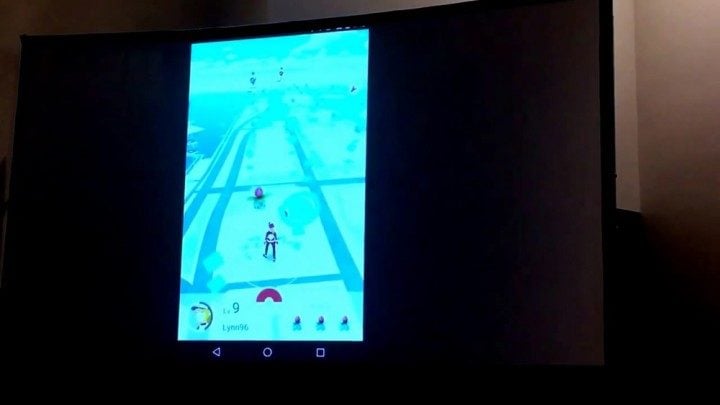 A recent question and answer session on the Silph Road confirms that Pokémon Go currently uses 30% to 50% of portals that were present in Niantic's last game, Ingress. Pokémon Go maps these over real-world landmarks that players have to walk to.
PokeStops and Gyms are real-world locations that players go to pick up items and battle the creatures left behind by other trainers. Police departments are already warning players of the game to stay away from their stations, according to VG247.