Pokkén Tournament DX Release Date, Features & Details
This year's Pokkén Tournament DX release bring the creatures of Pokémon to the Nintendo Switch in a very different way than we are used to.
Nintendo revealed Pokkén Tournament DX during a recent Pokémon Direct event, and it's very different from other games in the series. Pokémon Moon, Pokémon Sun and almost every other game in the franchise lets players create a Trainer and capture creatures to tame and battle. They want you to be the best Trainer ever. Pokkén Tournament DX is a fighting game that focuses entirely on the battles. There's no role-playing or item collecting.
We have the Pokkén Tournament DX release date. Here's everything else we know about the fighting game coming to the Nintendo Switch.
Pokkén Tournament DX Release Date, Features & Details
Pokkén Tournament DX Release Date
Pokkén Tournament DX Features
Pokken Tournament Pre-Orders
Pokkén Tournament DX Release Date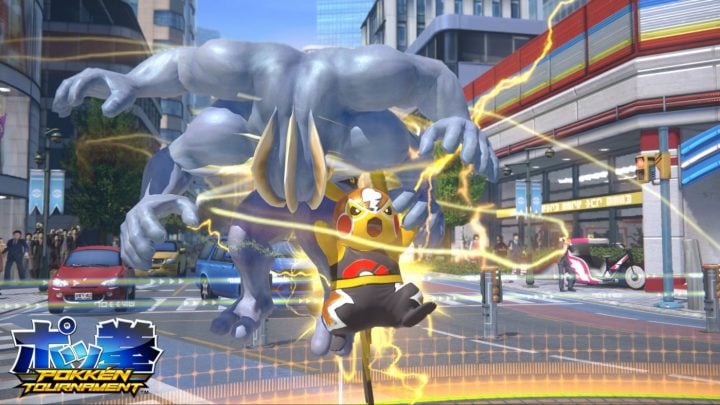 The Pokkén Tournament DX release date is September 22nd, giving the Nintendo Switch another major game release just as the fall gaming season usually takes off. Everyone around the world gets the title at the same time, Nintendo confirmed during the video revealing the game.
Pokkén Tournament DX Features & Gameplay
Pokkén Tournament DX belongs to a growing number of re-released games for Nintendo Switch. Like Mario Kart 8 Deluxe, this game wasn't created from the ground up to support the console. It launched in arcades across Japan before coming to the Nintendo Wii U in 2016.
Read: 9 Exciting Things the Nintendo Switch Can Do
Pokkén Tournament DX for Nintendo Switch is the same game as the Wii U version, only updated. There are five exclusive fighters in this new version: Scizor, Empoleon, Croagunk, Darkrai and Deciduey. The game has 20 different creatures to battle with in all. Replay lets gamers record and share footage from their battles with friends and online rivals.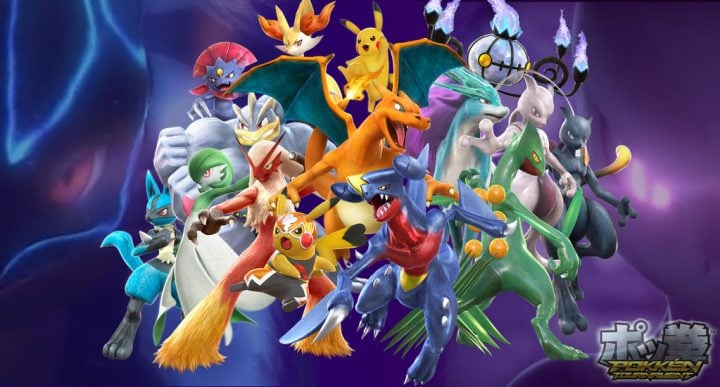 Three of the Nintendo Switch's most important features are present in this new game. The title works with the Nintendo Switch docked to a television and supports mobile play. Gamers can play with each other without an extra controller by undocking the Joy-Con controllers from the side of the console. Local multiplayer for two users with Nintendo Switch consoles of their own works too.
Read: Nintendo Switch Review: Fun & Flawed
https://youtu.be/ue-CBOrLnb0
The mechanics of the game are unchanged from the original. Players fight each other with their favorite battle-ready Pokémon. Each creature has special moves and abilities. Like other fighting games, learning each character's style and strengths gives you an advantage in battles.
Pokkén Tournament DX Pre-Orders
Pokkén Tournament DX pre-orders aren't available yet. GameStop only lists the Wii U version of the game on its website. Best Buy and Wal-Mart don't have the game listed for pre-order either. Nintendo's online catalog lists Pokkén Tournament DX now, but you can't buy it.
Expect each of these sites to have Pokkén Tournament DX pre-orders available by the time the Electronic Entertainment Expo starts on June 12th. Nintendo tries to build anticipation for new games with gameplay demos and trailers at each year's show.
Nintendo has not revealed any special editions or enhanced versions of Pokkén Tournament DX. Most of its games never receive special editions, so this makes sense. Standard games for Nintendo Switch cost $59.99.
Read: How to Find the Nintendo Switch in Stock
The Pokkén Tournament DX release was a huge surprise for gamers, but it isn't the only new Pokémon related thing coming this year. Nintendo says Pokémon Gold and Pokémon Silver downloads that use the Nintendo 3DS' Virtual Console launch this year. The Nintendo 3DS has Pokémon Ultra Sun and Ultra Moon coming in 2017 too.
10 Best 2017 Nintendo Switch Games Coming
Sonic Forces
Featuring three protagonists, Sonic Forces will offer platforming and an all-new story when it arrives on video game consoles – including the Nintendo Switch – in 2017.
We know that Sonic Forces lets gamers create their own characters. Players must base this character on one of seven different classes that come with their own advantages and abilities. Sonic Team calls these custom characters "Avatars," and there are hundreds of cosmetic items for Sonic Forces players to add some style to their creation.
You can skip the custom character mode and enjoy two generations of Sonic game play: 2.5D and 3D. The 2.5D mode offers the classic side-scrolling Sonic experience from your childhood. 3D Mode plays more like Sonic Unleashed. All game worlds and characters are three-dimensional, just like they would be in a modern game.

As an Amazon Associate I earn from qualifying purchases.