5 Reasons Not to Install macOS Sierra and 9 Reasons You Should
Here are the reasons not to install macOS Sierra and the reasons you should upgrade to macOS Sierra 10.12.6 today. For most users the reasons to install macOS Sierra outweigh the drawbacks, but for there are still some important reasons to wait — even for smaller updates. You may also want to wait for the macOS High Sierra release date we expect in September or October.
Apple announced macOS High Sierra at WWDC 2017 in early June. This is currently available as a beta that you can try, but it is not coming to users until later this year.
There are a lot of things you need to do before installing the High Sierra Beta, so many users will want to stick with the macOS Sierra updates for the time being.
The macOS Sierra update brings more than just a brand new name for the software that runs on your Mac, MacBook, and iMac. This latest update adds new MacBook Emoji and other important updates. The macOS Sierra 10.12.4 update adds Night Shift to your Mac and the newest macOS Sierra 10.12.6 update adds several reasons to update.
If you've heard about the new Fruitfly Mac malware, you should make sure that you are on OS X El Capitan or macOS Sierra so that you are protected. The malware discovered earlier this year was patched in OS X El Capitan and remains patched in the latest versions of macOS Sierra.
Apple began automatically downloading the macOS Sierra update to many computers earlier this year and you may see it show up on your Mac unexpectedly. This is prompting more users to install macOS Sierra even though it is not a required upgrade.
Since the announcement last fall, we've seen the macOS Sierra 10.12.1, 10.12.2, 10.12.3, 10.12.4, 10.12.5 update and the macOS Sierra 10.12.6 update that is now live. If you haven't upgraded or installed the latest updates. You can also choose to sign up for the macOS beta if you want to test out the next version.
Many users are asking if they should upgrade from OS X El Capitan to macOS Sierra or upgrade from OS X Yosemite to macOS Sierra and this will help you make that decision based on your specific situation.
Here's Why You Should Update to macOS Sierra:
Install if you have OS X El Capitan or macOS Sierra Problems
Install for Night Mode On Your Mac
Install if you have the 2016 MacBook Pro with Touch Bar
Install if you need better security
Install macOS Sierra for Siri
Install for Better Messages & New Emoji
Install to Unlock with the Apple Watch
Install for Apple Pay on Mac
Install to get more storage space back
Here's Why You Shouldn't Install macOS Sierra;
Don't install if you aren't prepared
Don't Install if  you want to Try the macOS High Sierra Beta
Don't install if you are worried about macOS Sierra problems
Don't install if you use a really old Mac
Don't install if you're traveling
The macOS Sierra release date arrived in October 2016, delivering a fresh look and a fresh set of features to your Apple computers. One of the most interesting is that you can now login to your MacBook or iMac with your Apple Watch.
Apple spent the better part of the last year delivering small and important upgrades to OS X El Capitan, which may leave it the best option for many users as 2017 draws on. After a lengthy developer and public beta period that squashed many bugs, there are still some macOS Sierra problems that users need to keep in mind before upgrading.
Users can install the macOS Sierra update and keep their data, apps and photos in place right from the App Store. If you're experiencing major OS X El Capitan problems, it's a smart idea to perform a clean macOS Sierra installation and start fresh.
The macOS Sierra update is free, and the free offer doesn't end like the Windows 10 free upgrade did.
If you are still on the fence, here is a look at the reasons to install macOS Sierra and the reasons you shouldn't upgrade yet. After you learn about what the macOS Sierra update includes and the potential issues you can decide if the time is right for you to update.

To turn off the automatic macOS Sierra download, go to System Preferences -> App Store -> Uncheck Download newly available updates in the background.
If you need to delete the macOS Sierra update that already downloaded to stop the prompts to update or to get some space back you can find it using Finder and delete it.
Here's what's new in macOS Sierra 10.12.5 that is out now for Apple computers;
Fixes an issue where audio may stutter when played through USB headphones
Enhances compatibility of the Mac App Store with future software updates
Adds support for media-free installation of Windows 10 Creators Update using Boot Camp
If you haven't installed macOS Sierra yet there are still reasons to hold off, but not as many as we saw earlier this year.
We'll start with the reasons to install macOS Sierra and then move into the reasons not to install macOS Sierra 10.12.6 yet.
Install if You Have OS X El Capitan Problems & macOS Sierra Problems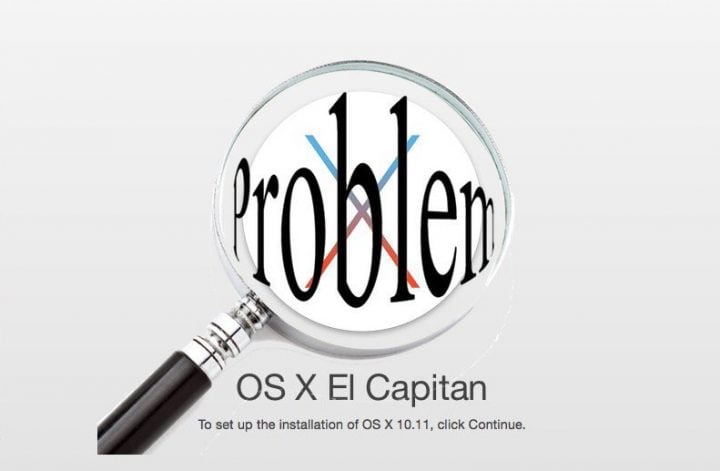 Do you have OS X El Capitan problems? If your WiFi is unreliable, your Mac is slow or acting odd, a macOS Sierra update may be just the thing your computer needs. In addition to delivering smart features, there are bug fixes and performance upgrades in macOS Sierra as well. The same goes for macOS Sierra problems on your Mac, as many of the later updates include key fixes for many Mac problems.
If you are on OS X El Capitan and things aren't working right it may be the right time to update. When it comes to USB audio in macOS Sierra and Windows 10 Creators Update Bootcamp compatibility there are fixes in macOS Sierra 10.12.5 that can solve some of your problems.
These are rolled into the 10.12.6 update that also includes security, stability and performance improvements. Additionally, there are Enterprise updates in this update.
- Resolves an issue that prevents making certain SMB connections from the Finder.
- Fixes an issue that causes Xsan clients to unexpectedly restart when moving a file within a relation point on a Quantum StorNext File System.
- Improves the stability of Terminal app.
If your computer is really acting up, you may want to spend the time to perform a clean install of macOS Sierra. This allows you to start over fresh with no apps or data to mess up your installation. Users that go this route should make sure that they have important data backed up someplace else.

As an Amazon Associate I earn from qualifying purchases.