11 Reasons Why You'll Love the Galaxy Note 7
USB Type-C and Fast Charging, Long Battery Life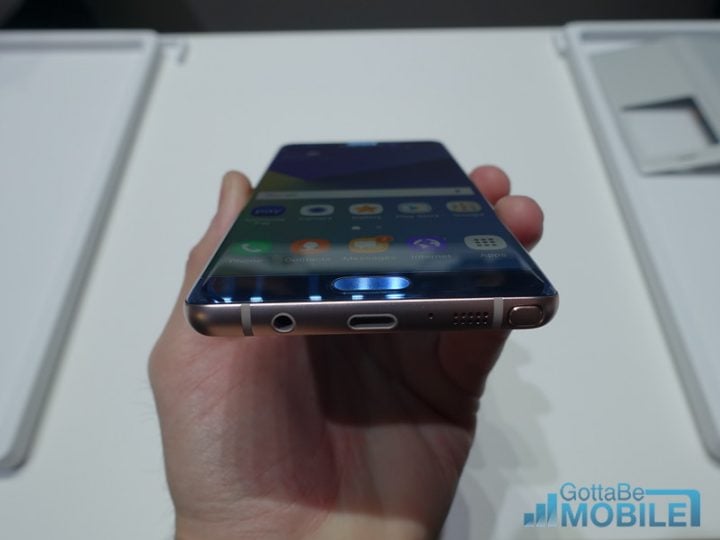 The Galaxy Note 7 doesn't have the same old micro-USB connector for charging as most older phones. It's using a new reversible (plugs in both ways) USB Type-C port. This allows for easy charging no matter which way the cable is plugged in, it's faster for charging and faster for data transfer, and you can actually charge OTHER devices from the Note 7. USB Type-C sends power both directions.
It's like an Apple Lightning connector, only better in a way. Samsung has a Type-C to regular micro-USB adapter in the box too, so owners can use old cables laying around and accessories from previous devices. You get the benefit of a future-proof port, but backwards compatibility.
Type-C also allows for faster charging speeds. It puts out much more output than older cables, which can recharge the Galaxy Note 7 from 0-50% in less than 25 minutes. Samsung claims the phone can recharge from 0-100% in 90 minutes. The same speed as the Note 5 but with a much bigger 3,500 mAh battery.
The Note 5 had a small 3,000 mAh battery that didn't quite last long enough. The new Galaxy Note 7 has the biggest battery of any Note, coming in at 3,500 mAh, and charges faster than ever before. It will last longer, recharge quicker, and let you do more when you want to.