Red Dead Redemption 2 App: 5 Things to Know
Rockstar has released a Red Dead Redemption 2 companion app and it's a useful tool for a lot of PS4 and Xbox One players.
The Red Dead Redemption 2 release date is here and many PS4 and Xbox One owners have already downloaded the 88GB file onto their consoles.
The game's release is accompanied by another release from Rockstar, a Red Dead Redemption 2 companion app that could come in handy as you explore the game's massive world.
Here's everything you need to know about the Red Dead Redemption 2 app including its size, its features, its cost, and more.
What is the Red Dead Redemption 2 Companion App?
As the name implies, the Rockstar's Red Dead Redemption 2 app is meant to serve as your companion as you play through Arthur Morgan's story.
Once you download the app, you can connect it with your PlayStation 4 or Xbox One as you play and it will deliver real-time interactive information on your phone or tablet. You can:
Pan and zoom the map.
Set waypoints or mark areas of interest with a tap on your device's display.
Look at Arthur Morgan's core info and stats in real-time.
Use the app in place of the in-game HUD.
Examine Arthur's in-game Journal.
Track your stats through Social Club.
Look at the full digital game manual.
Use an optional digital version of the Red Dead Redemption 2 official strategy guide.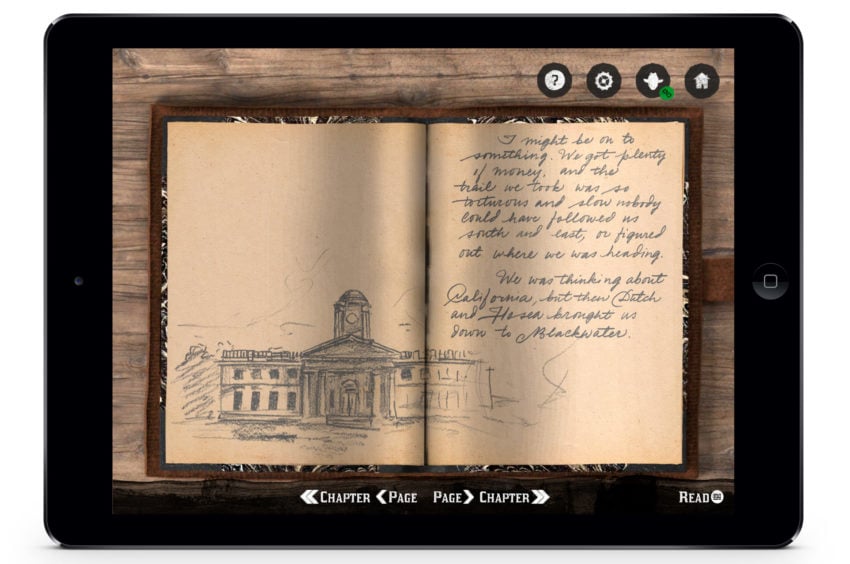 How Much Does the RDR 2 App Cost?
Like GTA 5's iFruit app, the Red Dead Redemption 2 companion app is free to download for all platforms.
Can My Device Run the Red Dead Redemption 2 App?
Rockstar says the Red Dead Redemption 2 companion app is available for most iOS devices (iPhone, iPad, and iPod touch) and Android devices.
The RDR 2 app requires a device running iOS 8 or later and is compatible with the iPhone 5s, iPhone 6, iPhone 6 Plus, iPhone 6s, iPhone 6s Plus, iPhone SE, iPhone 7, iPhone 7 Plus, iPhone 8, iPhone 8 Plus, iPhone X, iPhone XS, iPhone XS Max, iPhone XR, and most of Apple's iPad models.
If you're still rocking a Windows Phone, you won't be able to download the app to your phone or tablet. We don't expect a version for Mac or Windows.
Is the Red Dead Redemption 2 App Safe for Kids?
The Red Dead Redemption 2 companion application is rated 17+ which means you'll want to try it yourself before determining whether or not it's safe for your teenager. Parents may need to approve it if content restrictions are setup.
The app features frequent and intense realistic violence, infrequent/mild sexual content and nudity, infrequent/mild mature/suggestive themes, infrequent/mild simulated gambling, and infrequent/mild alcohol, tobacco, or drug use or references.
Red Dead Redemption 2 App Size
The Red Dead Redemption 2 companion app is a sizable download. If you're installing the app on an iOS device, the RDR 2 app requires 210.2MB of space.
If you plan to use the app, we recommend digging into your storage. If you don't have a ton of free space available, you'll need to clear out at least 210MB of space for the app to install properly.
4 Reasons to Buy Red Dead Redemption 2 & 3 Reasons to Wait
Buy for a Great Story & Voice Acting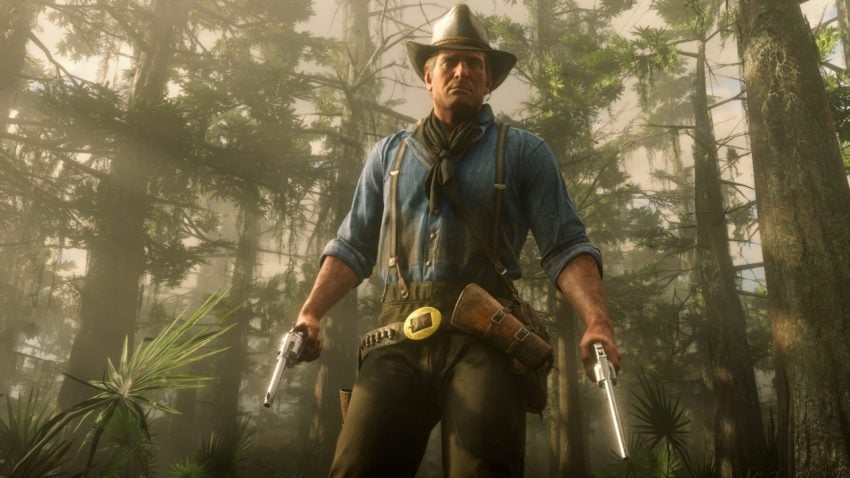 Red Dead Redemption 2 is a sprawling game with lots to do. There are plenty of other games that provide a huge sandbox to play around though few games can match the quality of Rockstar's open world experiences. And that starts with the story and the voice acting.
I'm not going to spoil anything here, but know that Red Dead Redemption 2's storyline, characters, and dialogue are the backbone of this game.
Many games provide a huge playground, but very few back it up with a memorable cast of characters that you truly care about and want to interact with.
Often times characters are underdeveloped, annoying, and/or forgettable. It's the exact opposite in Red Dead Redemption 2. You'll might even come to love the game's most vile characters.
The main story line is outstanding and believable and the actors (including the original John Marston) and actresses that voice the main characters, lesser characters, and various other NPCs truly bring these them to life.
The main story is just one piece though. There are side quests with minor characters and random events with strangers. You can also interact with every person in the game.
These side missions and the organic random interactions have been quite enjoyable. On one ride up into the mountains to look for a legendary animal I ran into five unique random events.
This is a world populated with characters that are truly interesting and believable and it's one of the game's obvious (once you start playing) strengths.
If you love a good western or if you like good writing, the story alone is worth the price of admission.

As an Amazon Associate I earn from qualifying purchases.