Red Dead Redemption 2 Strategy Guide: Which One to Buy?
Red Dead Redemption 2 is finally here which means it's a great time to start thinking about buying the game and, in some cases, about buying an official guide book to help you through Rockstar's Western epic.
Rockstar's newest game is huge game with lots to do and lots to see. Red Dead Redemption 2 includes a single player story mode and a huge multiplayer mode that will likely share some things in common with Grand Theft Auto Online, the popular online mode from GTA 5.
While some people love to go through massive games unassisted without maps, hints, and advice, some of you might need help tracking down a hidden bonus, finishing a mission, or help leveling up your character.
There are already plenty of places to find help with Red Dead Redemption 2 online. However, online guides are often confusing and incomplete and they can take you away from the action for extended periods of time as you peruse the web on your phone or computer. This is where walkthroughs like the official Red Dead Redemption 2 guide come in handy.
Official guides typically deliver accessible, accurate, and great looking information about a game's various quests, characters, and items and Rockstar's cooked up something special for Red Dead Redemption 2.
Retailers are selling official Red Dead Redemption 2 strategy guides. There is a standard edition. There's a Collector's Edition with some enticing extras. And there's also a digital version.
In this guide we'll walk you through each option and help you decide which one is the best for you and your needs.
Red Dead Redemption 2 Guide Standard Edition
The base version of the Red Dead Redemption 2 strategy guide is the standard edition. This is the cheapest option at $25 without a deal.
The standard edition is paperback and according to Amazon it's 336 pages. Within those pages is information about every mission, character and feature in Red Dead Redemption 2's world.
So whether you want back story about a specific character or detailed information about a weapon, it's all there in one place.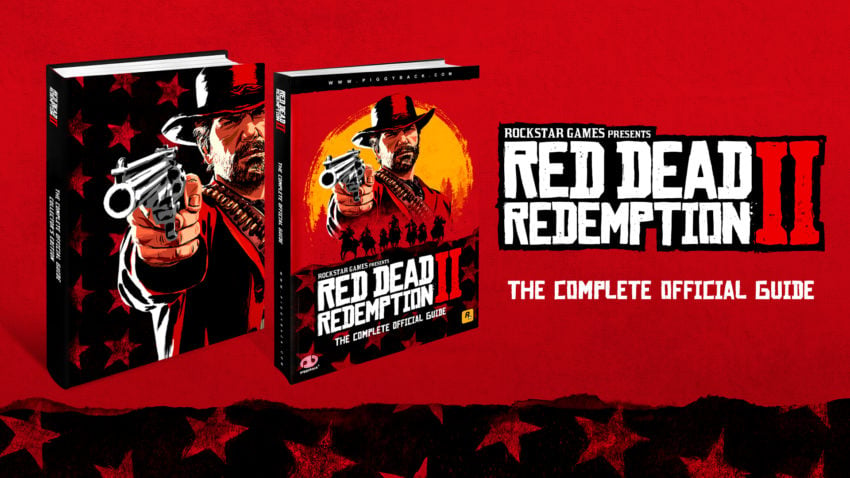 The Standard Edition also comes with an at-a-glance walkthrough, a dedicated maps chapter, comprehensive reference sections, and an all-encompassing index to help you find exactly what you're looking for.
The standard edition is the guide most people should buy.
Red Dead Redemption 2 Guide Collector's Edition
Rockstar and its retailer partners are also selling a Collector's Edition guide that will appeal to fans of the Red Dead series and those who want something a little more elegant.
The Collector's Edition is more expensive at $40 without a deal. Unlike the standard edition, the Collector's version comes with a hardcover.
It's also printed on superior quality art paper and includes an exclusive character art gallery. Amazon lists it with 368 pages which means it has 32 more pages than the standard edition.
The only reason to buy this version is if you're a huge fan of Red Dead Redemption, a collector, someone who genuinely cares about the look and feel of the paper, or someone who loves Rockstar's art.
If you're just looking to save yourself some time while you explore the game's open world, you're better off going with the standard edition or the digital version.
Red Dead Redemption 2 Digital Guide
You can also download the Red Dead Redemption 2 Companion app on your iOS or Android device and purchase a digital guide from the same publisher.
The digital version of the guide requires a one time $9.99 purchase. Once you pay, you'll get full access to the official strategy guide on your mobile devices.
If you always have your phone on you and feel more comfortable swiping instead of flipping through pages of text, you should go with this option.
It's also cheaper and more portable than an actual book.
4 Reasons to Buy Red Dead Redemption 2 & 3 Reasons to Wait
Buy for a Great Story & Voice Acting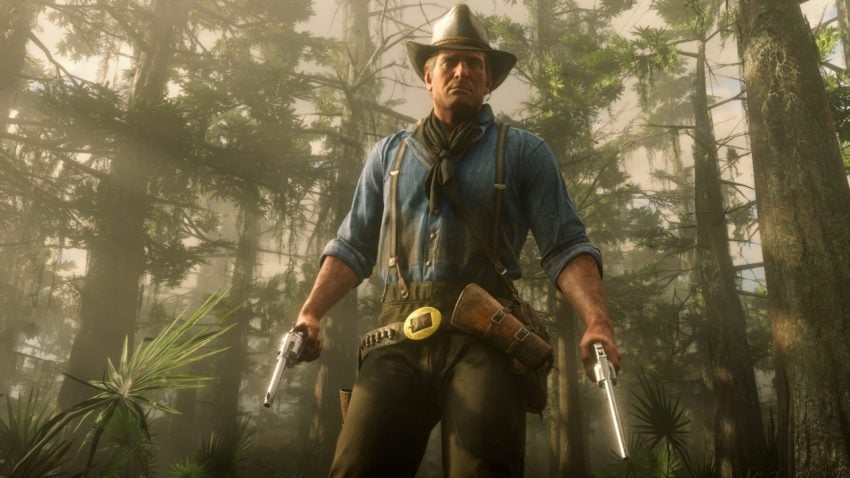 Red Dead Redemption 2 is a sprawling game with lots to do. There are plenty of other games that provide a huge sandbox to play around though few games can match the quality of Rockstar's open world experiences. And that starts with the story and the voice acting.
I'm not going to spoil anything here, but know that Red Dead Redemption 2's storyline, characters, and dialogue are the backbone of this game.
Many games provide a huge playground, but very few back it up with a memorable cast of characters that you truly care about and want to interact with.
Often times characters are underdeveloped, annoying, and/or forgettable. It's the exact opposite in Red Dead Redemption 2. You'll might even come to love the game's most vile characters.
The main story line is outstanding and believable and the actors (including the original John Marston) and actresses that voice the main characters, lesser characters, and various other NPCs truly bring these them to life.
The main story is just one piece though. There are side quests with minor characters and random events with strangers. You can also interact with every person in the game.
These side missions and the organic random interactions have been quite enjoyable. On one ride up into the mountains to look for a legendary animal I ran into five unique random events.
This is a world populated with characters that are truly interesting and believable and it's one of the game's obvious (once you start playing) strengths.
If you love a good western or if you like good writing, the story alone is worth the price of admission.