Samsung Galaxy A Oreo Problems & Fixes
The Samsung Galaxy A Oreo update went through testing behind the scenes, but the update could cause problems on your phone if you aren't careful.
Android 8.0 Oreo and Samsung's new Experience 9.0 UI are starting to land for non-flagships. The company is starting with the Galaxy A series and owners of the Galaxy A3, Galaxy A5, and Galaxy A7 should be on the lookout for Android Oreo as we cruise into May.
The updates bring a nice list of changes including new features, enhancements and patches, but the update's also causing problems for some Galaxy A users.
As the roll out picks up speed we're starting to hear about some of the issues plaguing Galaxy A3, Galaxy A5, and Galaxy A7 owners that've transitioned from Nougat to Oreo. Some of these issues have carried over from Nougat, other problems are brand new.
We expect the complaints about Android 8.0 bugs and performance issues to pickup as more Galaxy A series Oreo updates roll out.
In this guide to Samsung Galaxy A Oreo problems we want to take you through some of the issues currently plaguing the trio of devices from 2017.
We'll also take you through how you should prepare for your Android Oreo update and provide you with some resources that could help you get a handle on your device's performance should it take a hit after the upgrade.
Prepare for Android Oreo
Android upgrades can have an unpredictable effect on your device's performance. This is why we always recommend doing some prep work before you install new software.
Before you install the Android Oreo update on your device, be sure to do some prep work. A little prep will go a long way toward preventing headaches.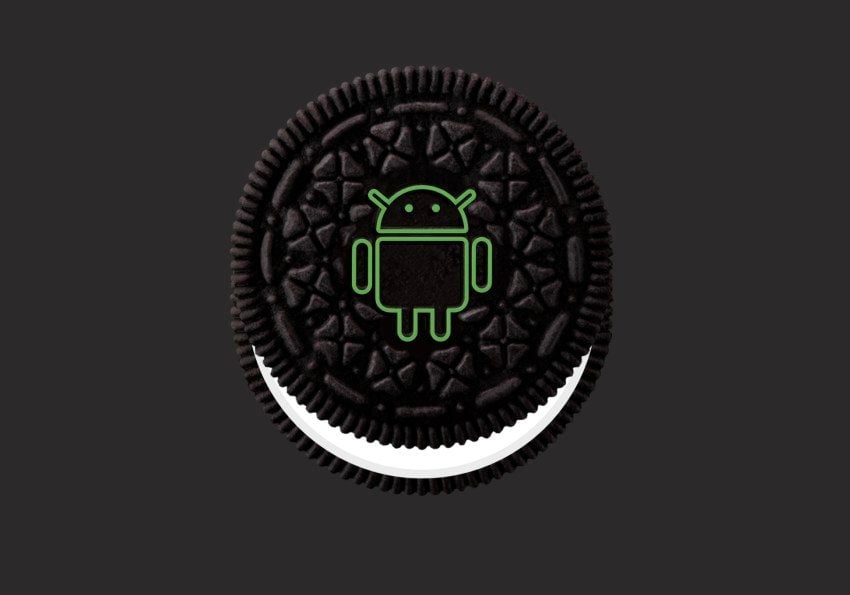 If you can't decide where to begin, we've put together a list of tips that will help you prepare for you and your Galaxy A for its next software upgrade.
If you can't devote a ton of time to the pre-installation process please be sure to check on your backups at the very least. Data loss is uncommon, but there's always a chance something gets lost in the shuffle. It's better to be safe than sorry.
Galaxy A Oreo Problems
The Samsung Galaxy A Oreo roll out is still extremely limited, but we've seen a few complaints about Android Oreo problems from Galaxy A3, Galaxy A5, and Galaxy A7 users.
Early Android Oreo issues include abnormal amounts of user interface lag, weird battery drain, issues with apps, and issues with Bluetooth connectivity. These are all common problems .
For the moment, we haven't heard about any major issues that would force Samsung to postpone the Galaxy A Oreo roll out, but you'll want to keep an eye out as the OTA (Over-the-Air) update picks up speed.
Where to Find Feedback
If you haven't installed the Android Oreo update yet be sure to keep your eye out for feedback from Galaxy A series users using Android Oreo.
This feedback will inform you about potential benefits and also about potential bugs and performance problems with the new software.
Feedback about the Galaxy A Oreo update is easy to find, you just need to know where to look.
To help you get started, we've put together a guide that will take you through the reasons to, and not to, install the Android Oreo update when it arrives for your Galaxy A7, Galaxy A5, or Galaxy A3.
We also recommend bookmarking and regularly checking XDA-Developers and Android Central Forums for feedback about the update's performance.
How to Fix Galaxy A Oreo Problems
If you run into a problem with your Android Oreo update there's no need to panic or yell at Samsung's customer service reps. There's a very good chance you'll be able to find a fix for your problem from the comfort of your couch or computer chair.
We've put together a list of the most common Galaxy problems and it's a great place to start if you're dealing with Wi-Fi issues, Bluetooth issues, or something else entirely.
If you're noticing weird battery drain on your phone, our guide to fixing Samsung Galaxy battery life issues. It'll take you through some strategies that might help.
If you can't find what you're looking for in those guides, make sure you check out the XDA-Developers Galaxy A series Forums for fixes, the Android Central Galaxy Forums, or carrier support forums like this one at AT&T.
You might also get in touch with Samsung or your service provider on a social media. Sites like Twitter can be extremely useful if used correctly.
Samsung's also got a customer support line that could help if you don't find what you're looking for on Twitter or Facebook.
What's Next
Samsung will eventually push out bug fix updates to the Galaxy A3, Galaxy A5, and Galaxy A7. It could be a few weeks given the newness of Oreo, but make sure you keep an eye out for new fixes each month.
The company will continue to push out its monthly security patches to all three of these models and there's always a chance it includes bug fixes in those releases.
Samsung's currently rolling out its April security patch and the next upgrade, the May security update, should start rolling out early next month.
If you're struggling on Android Oreo, make sure you bookmark your carrier's Android update schedule if it has one. Carriers like Rogers, Fido, Telus, and Vodafone confirm bug fixes days in advance.
4 Reasons Not to Install Galaxy A Oreo & 6 Reasons You Should
Install for Better Security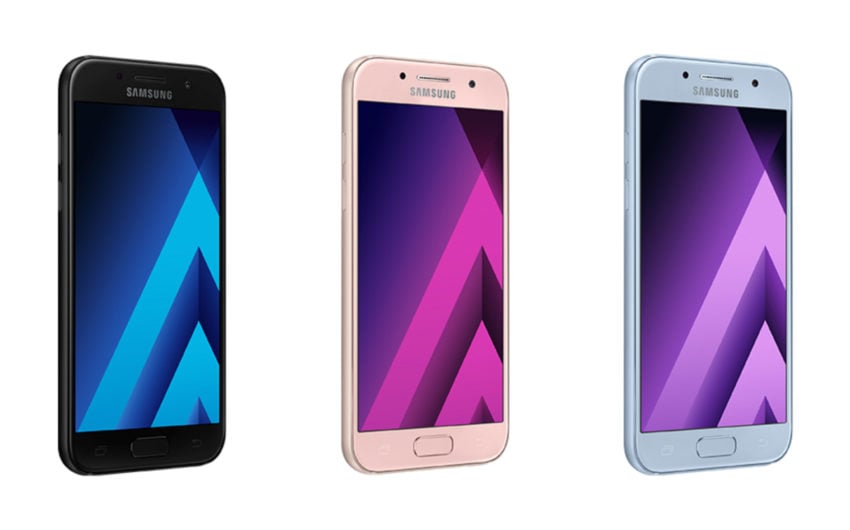 If security is important to you, you'll probably want to install Android Oreo on your Galaxy A8, Galaxy A7, Galaxy A5, or Galaxy A3 soon after the prompt appears.
Your Galaxy A Android Oreo update should deliver the latest security upgrades and features from Google and Samsung.
The first batch of Galaxy A Oreo updates comes with Samsung's April security patches and the next round of updates could come with the May security updates.
If you failed to download a security update from another month, you'll get those patches when you go to install Oreo on your Galaxy A8, Galaxy A7, Galaxy A5, or Galaxy A3.
Each of these monthly updates comes with important patches to protect the sensitive data you store on your device.
It also looks like the Galaxy A Oreo update comes with improved Biometrics.
Features that use biometrics like your face, fingerprints, and irises are now only available when you use a secure screen lock type (pattern, PIN, or password).
If at some point you decide to switch to a non-secure screen lock type (Swipe or None), the device will automatically suspend biometric authentication for unlocking and for verification in popular apps like Samsung Pay and Samsung Pass.
Samsung's Android Oreo update also comes with security improvements to Samsung Pay and Find My Mobile.
Android Oreo enables the ability to remotely back up Secure Folder to Samsung Cloud when you lose your phone. It also comes with a way to lock up Samsung Pass using Find My Mobile.