10 Galaxy S7 Android Pie Release Date Tips
The Samsung Galaxy S7 Android Pie update is still unconfirmed and there's a good chance the Galaxy S7, Galaxy S7 Edge, and Galaxy S7 Active stay on Android Oreo.
As we push into 2019 we're hearing more and more about Samsung's Android Pie plans. The company's rolling out several Android Pie updates right now (Galaxy S9, Galaxy Note 9, Galaxy S8, Galaxy Note 8, Galaxy A series) with plans to roll out more upgrades in the coming weeks.
Samsung's also released an Android Pie roadmap that outlines the devices getting upgraded to the new software and One UI in 2019. There are several tablets and mid-range devices on the list.
As of right now, the Galaxy S7, Galaxy S7 Edge, and Galaxy S7 Active aren't on any of these lists. Samsung hasn't confirmed the update nor have its carrier partners. That doesn't mean the update isn't coming, but it does make a roll out unlikely.
It's possible Samsung breaks from its policy that calls for two years of major Android updates before support ends. After all, the company's made several tweaks to its software release protocol including quicker updates for older devices and a much larger beta program.
We also saw the Galaxy S7 cruise through the Wi-Fi Alliance running Android Pie. It now looks like a goof, but maybe there's more to it.
So there's a chance, albeit a small one, Samsung surprises Galaxy S7 users with an upgrade. If this happens, we'd expect it to happen later in the year after Samsung's pushed out Android Pie to newer models.
While we wait for official confirmation, we want to provide you with some tips that will help you for the official, and unofficial, release of the Galaxy S7 Android Pie update.
It's important to be prepared if you want to move your Galaxy S7, Galaxy S7 Edge, or Galaxy S7 Edge from Android Oreo to Android Pie. This guide will help you do just that.
Track Android Pie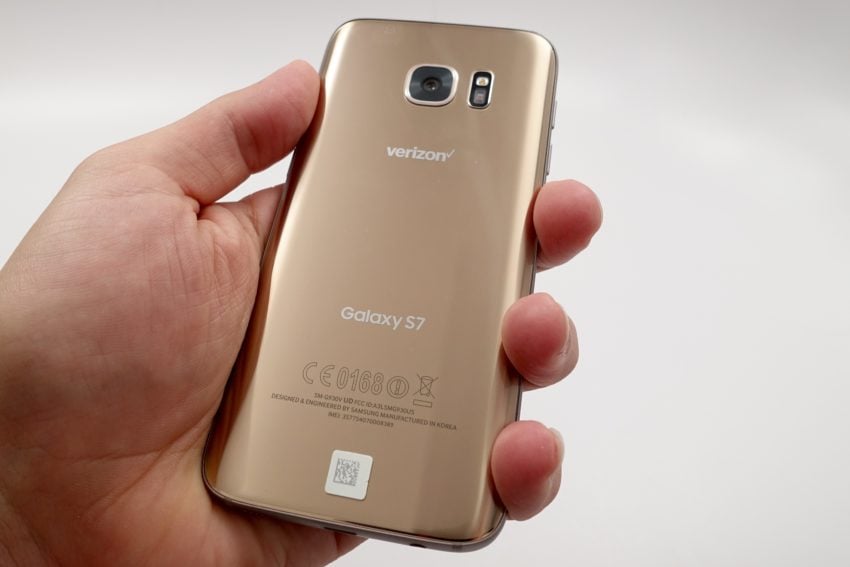 If you're extremely interested in Android Pie, and because you're here we assume that you are, you'll want to track Samsung's progress as we push through the year.
If Samsung decides to push an official version of Android Pie to Galaxy S7 models, we'll almost certainly hear about it ahead of time.
The company could trot out a beta (it included select Galaxy A models in the Pie beta program) ahead of the final release.
If it's in the cards, we'd expect to see an official Wi-Fi certification emerge well in advance. We could also see the update itself leak out ahead of time.
There's also a chance Samsung's carrier partners confirm plans ahead of time. Carriers like T-Mobile in the United States and Rogers in Canada keep updated Android schedules where they provide reliable information about updates and release dates.
Keep you eyes peeled for news and rumors as Samsung's Android Pie update picks up speed. This will help you set appropriate expectations.