9 Galaxy S8 Release Date Tips
The Samsung Galaxy S8 release date is coming on April 21st. With high pre-orders, there are still no issues with getting a Galaxy S8+ or Galaxy S8 on release day, but there are some tips that can help you seamlessly get your new phone on day one. We're even seeing some Galaxy S8 shipments coming early.
We've bought more phones in the last five years than most people buy in a lifetime. Here's what we've learned and the essential Galaxy S8 release date tips that you need to keep in mind.
The Samsung Galaxy S8 pre-orders started in early March and you can still order for delivery on the release date or sign up for in-store pickup.
From where to buy the Samsung Galaxy S8 to what you need to know about the best Galaxy S8 deals we're here to help. We'll even help you decide which phone to buy and which color you should choose.
You can order the Galaxy S8 from major carriers like AT&T, T-Mobile, Sprint, Verizon and U.S. Cellular as well as at retailers like Best Buy. There is no option to buy directly from Samsung at this time.
If you've pre-ordered phones before you know that it can be tricky to get your order in on day one, and there may be some issues. This is why it is a good idea to prepare for the phone and have your information handy.
Here are the Samsung Galaxy S8 release date tips you need to make sure you get the best deal and get the phone you want on day one.
Decide Where to Buy the Galaxy S8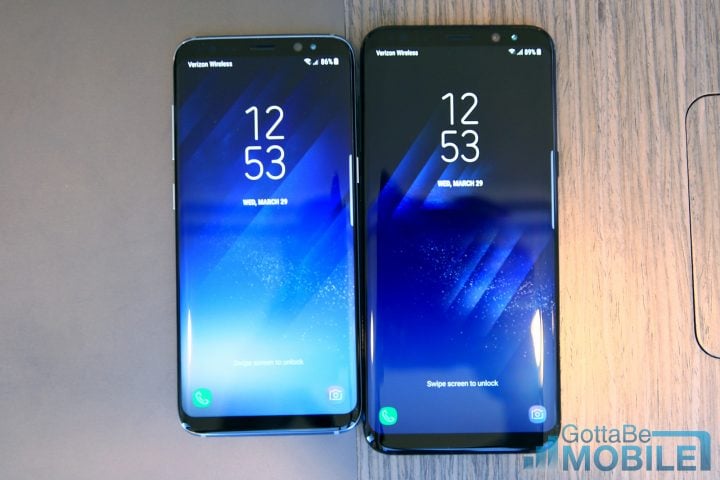 You need to figure out where you are going to buy the Samsung Galaxy S8. This is a hot phone that you will be able to buy at a variety of carriers. You can even switch carriers without much hassle if you want to.
Samsung is not selling the Galaxy S8 directly, so you need to go to a retailer or a carrier. Here's where you can buy the Galaxy S8 and Galaxy S8 Plus.

Verizon
AT&T
T-Mobile
Sprint
US Cellular
Target

Decide now and figure out what you need to know for that specific retailer, including online and in-store options as well as making sure that your account information is up to date and you can log in.

Many retailers will not open early for the Samsung Galaxy S8, and there will not likely be huge lines. If you're coming from the iPhone, it's gonna be easier to buy the Galaxy S8 than the last iPhone you bought on day one.

As an Amazon Associate I earn from qualifying purchases.