Save Up to $450 on 2019 MacBook Pro Models with Back to School Deals
Back to School deals are in full swing at B&H Photo where you can save up to $450 on the 2019 MacBook Pro models. Don't worry, even if you are thinking about an entry-level model, you can save on a new MacBook Pro.
B&H Photo offers up to $450 off the 2019 Macbook Pro 15-inch and up to $250 off the 2019 MacBook Pro 13-inch models. You can also save $99 on the entry-level Macbook Pro at Amazon.
The 2019 MacBook Pro models arrived in May and July, and offer the latest processors and screen technology as well as a new generation of the butterfly keyboard, which is supposed to be more resilient.
When you buy a new MacBook Pro at B&H Photo you get instant savings, don't pay the sales tax upfront and you can still add AppleCare+ and go directly to Apple Stores for support or warranty. It's no different from buying at Apple, except you save hundreds.
Here's a rundown of the MacBook Pro deals at B&H Photo;
All of these new models include the Intel 8th generation or Intel 9th generation Core i processors with up to 8 cores on the 15-inch Models. They include the Touch Bar, a Retina Display with True Tone and are availabel with up to 16GB or 32GB of RAM.
Check out the rest of the MacBook Pro deals at B&H Photo as well as their other Apple Back to School deals. You can also get student pricing and a free pair of Beats headphones when you buy from Apple.
Use your savings to pick up an awesome MacBook Pro case or fill your bag with the best Macbook Pro accessories.
Check out the reasons to buy the 2019 MacBook Pro and the reasons not to below before you buy. You can also check out our best MacBook Pro alternatives to see what the other options are.
7 Reasons to Buy the 2019 MacBook Pro & 4 Reasons to Wait
Buy if You Need More Power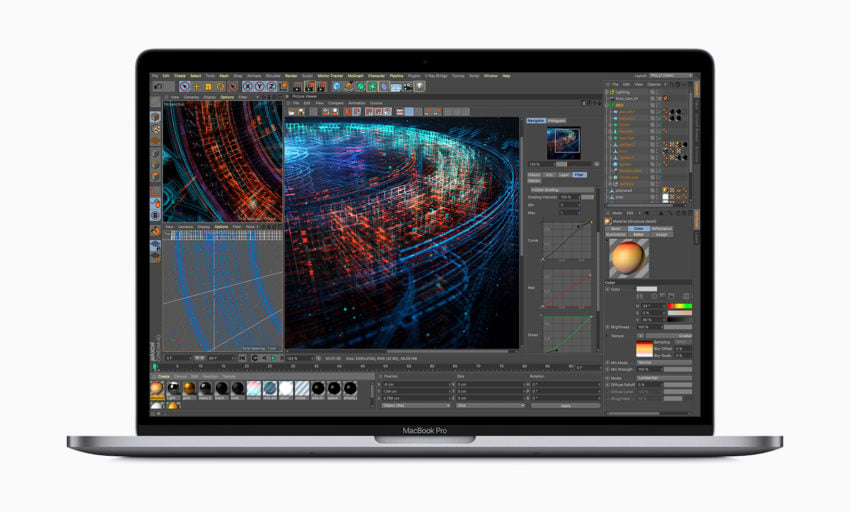 Do you need an absolute ton of power in a mobile package? If so, this is a major reason to buy the 2019 MacBook Pro.
Even if you are using a 2018 MacBook Pro, this may be a tempting upgrade. Apple calls this the "fastest Mac notebook ever."
The new 15-inch MacBook Pro with 8-core Intel 9th gen processor is two times faster than the quad-core MacBook Pro and 40% faster than the 6-core MacBook Pro.
Even the cheaper base MacBook Pro now includes an updated quad-core processor that can deliver more power than the 2018 model.
For users still longing for a Mac Pro or simply in need of an impressive amount of portable power, this is a very tempting option.
Last update on 2023-03-26. This post may contain affiliate links. Click here to read our disclosure policy for more details. Images via Amazon API