3 Reasons You Shouldn't Buy the iPhone 5 in 2022
If you're in the market for a new iPhone in 2022 do yourself a favor and cross the iPhone 5 and Phone 5c off your shopping list.
Buying one of these devices might be tempting, but the iPhone 5 isn't a top option for those looking to save some cash and/or pickup a phone with a 4-inch display.
If you have your eyes on the iPhone 5, or the colorful iPhone 5c, you're better off going in another direction. Here's why.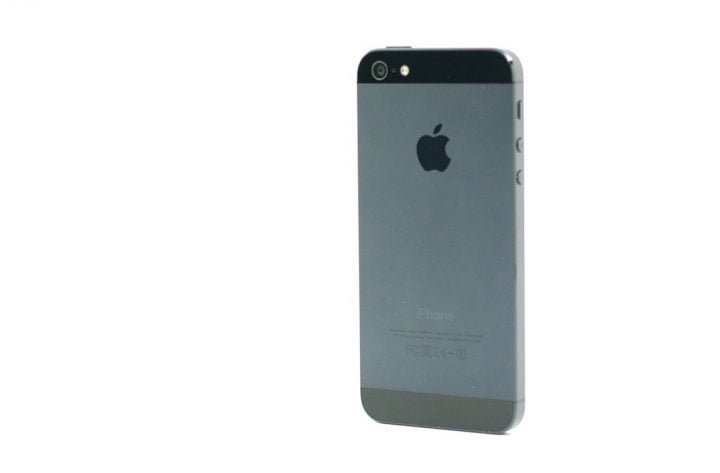 Software Support
Apple ended software support for the iPhone 5 and iPhone 5c in 2017. Both devices stayed on iOS 10 and neither will device will get iOS 11, iOS 12, iOS 13, iOS 14, or iOS 15. This has some major implications.
If you buy the iPhone 5, you won't get features from iOS 11, iOS 12, iOS 13, iOS 14, iOS 15 or any of Apple's upcoming iOS releases. This might not seem like a huge deal, but remember, features aren't the only thing you'll miss out on.
These devices will no longer get official bug fixes or security patches from Apple. You might be able to deal with a few problems, but it's the lack of security that should have you worried. Apple's devices aren't immune to exploits.
If you store sensitive data on your phone, this alone should have you thinking about making the jump to another iPhone or an alternative.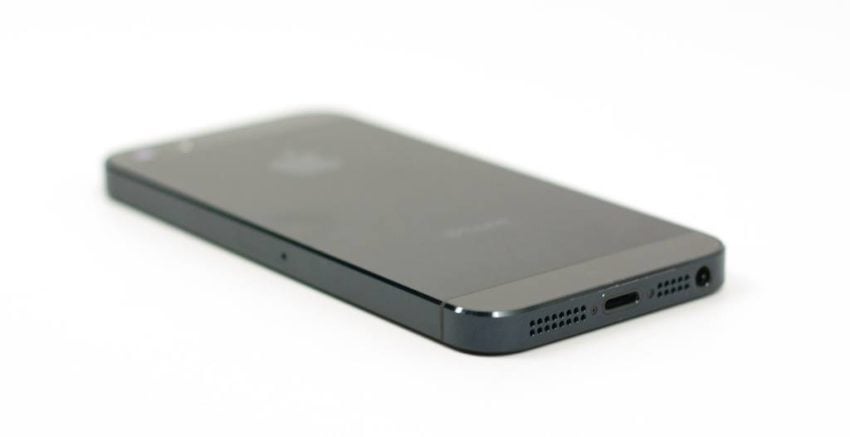 Performance
We used the iPhone 5 for many years and we used every single iOS update Apple released for the device. Our experience was mostly good, but performance started dragging in the latter stages of the device's life.
We had a pretty good run on iOS 10, but our iPhone 5 wasn't immune to problems. It was laggy and, towards the end, extremely frustrating to use as a daily driver.
There's no way to go back to an older version of iOS and there's no way to upgrade to a newer version of iOS. You're stuck with the performance you get.
If the iPhone 5 you're looking to buy has a clean install, you might get good mileage out of it at first. However, over time, your experience will almost certainly start to deteriorate as you accumulate more photos, apps, and other data.
Wiping the phone and restoring from a backup will always be there as a nuclear option if the phone becomes unusable, but it's a huge, time-consuming pain. This is especially true if you have to do it over, and over, and over again.
At this point, with the phone being as old as it is, and with iOS 10 running like it is, it's probably a better idea to invest in a newer, more capable device. Fortunately, you've got plenty of options.
Better Options
If you're determined to go the iPhone route and you really want the 4-inch display, your best option is Apple's iPhone SE.
The iPhone SE is cheap, comes with a 4-inch Retina Display, and delivers a better all-around experience thanks to its processor, RAM, and cameras. It'll also get software support for the foreseeable future.
If you aren't tied to the 4-inch display, make sure you take a look at Apple's 4.7-inch iPhone SE 2. It more firepower and like the original, it's extremely cheap.
If you aren't in love with the iPhone SE or iPhone SE 2, you'll also want to check out the iPhone XR, iPhone 8, iPhone 8 Plus, iPhone 7, iPhone 7 Plus, iPhone 6s Plus, and iPhone 6s.
And let's not forget about the mind-boggling amount Android phones out there. You can get an outstanding Android device for under $200.
We loved our time with the iPhone 5, but do yourself a favor and avoid it in 2022. If you're looking for a new device you can do a lot better without breaking the bank.
4 Reasons Not to Install iOS 15.3 & 11 Reasons You Should
Install iOS 15.3 for Better Security
If security is important to you, think about installing Apple's iOS 15.3 update right away.
Apple says iOS 15.3 has 10 new security patches on board. If you're interested in the details, you can read more about the patches right here.
If you missed iOS 15.2.1, you'll get its security patch with your upgrade. You can learn more about the change over on Apple's website.
If you missed Apple's iOS 15.2 update, you'll get its 30+ security patches with your upgrade. You can read all about them over on the company's security site.
iOS 15.2 also included some important upgrades to privacy. The software brought the company's App Privacy Report to Settings. This lets you see how often your apps have accessed your location, photos, camera, microphone, contacts and more during the last seven days. You can also see their network activity.
In addition, iOS 15.2 brought Apple's communication safety features for kids. You'll find these features in the Messages app, in Siri, in Spotlight, and in Search.
If you missed iOS 15.1, iOS 15.3 will bring its security patches to your iPhone. You can read more about them on Apple's website.
If you missed iOS 15.0.2 you'll also get its security patch with your upgrade. You can learn more about it right here.
iOS 15.0 also brought numerous security patches to your iPhone. If you'll be moving up from iOS 14 and you're interested in the exact nature of these improvements, you can read about them over on Apple's security website.
Apple's updated its website with new information about iOS 15's batch of security patches. The company now says the software patched up an issue that could have exposed a user's private Apple ID information and in-app search history. It also says iOS 15 patched up an issue that allowed apps to override Privacy preferences.
If you skipped iOS 14.8 or any older versions of iOS, you'll get the security patches from those updates with your iOS 15.3 update as well.
In addition to those patches, iOS 15 comes with some security and privacy upgrades including improvements to Siri. Requests made to Siri are now processed on the device itself using Neural Engine. This makes it more secure.
If you're an Apple Card user, you'll now get a security code that changes regularly to use when you make online transactions.
Apple's also included a built-in authenticator that's similar to Google Authenticator. This will let you generate verification codes for enhanced sign-in security under your Passwords.
There's also a Mail feature that hides your IP address. The company will add a new App Privacy report feature in the next version of iOS 15 that will tell you when an app has accessed sensitive information.

As an Amazon Associate I earn from qualifying purchases.