3 Reasons You Shouldn't Buy the iPhone 5 in 2021
If you're in the market for a new iPhone in 2021 do yourself a favor and cross the iPhone 5 and Phone 5c off your shopping list.
Buying one of these devices might be tempting, but the iPhone 5 isn't a top option for those looking to save some cash and/or pickup a phone with a 4-inch display.
If you have your eyes on the iPhone 5, or the colorful iPhone 5c, you're better off going in another direction. Here's why.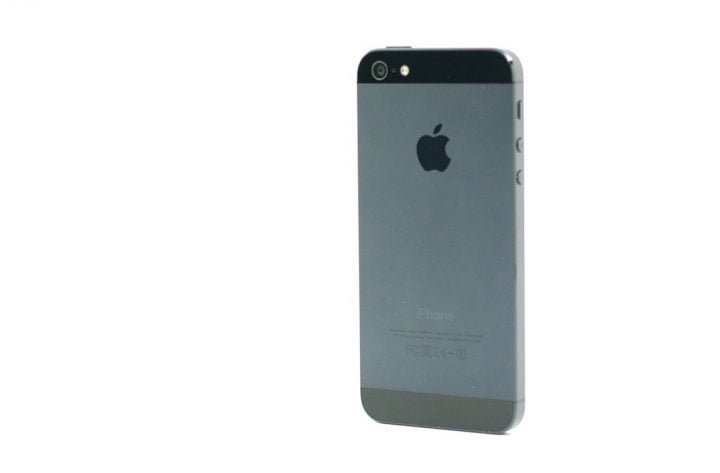 Software Support
Apple ended software support for the iPhone 5 and iPhone 5c in 2017. The two devices stayed on iOS 10 and neither will device will get iOS 11, iOS 12, iOS 13, iOS 14, or iOS 15. This has some major implications.
If you buy the iPhone 5, you won't get features from iOS 11, iOS 12, iOS 13, iOS 14, iOS 15 or any of Apple's upcoming iOS releases. This might not seem like a huge deal, but remember, features aren't the only thing you'll miss out on.
These devices will no longer get official bug fixes or security patches from Apple. You might be able to deal with a few problems, but it's the lack of security that should have you worried. Apple's devices aren't immune to exploits.
If you store sensitive data on your phone, this alone should have you thinking about making the jump to another iPhone or an alternative.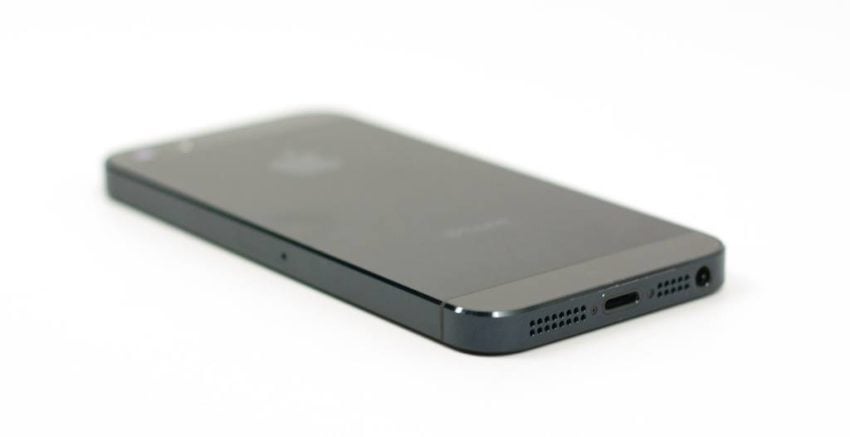 Performance
We used the iPhone 5 for many years and we used every single iOS update Apple released for the device. Our experience was mostly good, but performance started dragging in the latter stages of the device's life.
We had a pretty good run on iOS 10, but our iPhone 5 wasn't immune to problems. It was laggy and, towards the end, extremely frustrating to use as a daily driver.
There's no way to go back to an older version of iOS and there's no way to upgrade to a newer version of iOS. You're stuck with the performance you get.
If the iPhone 5 you're looking to buy has a clean install, you might get good mileage out of it at first. However, over time, your experience will almost certainly start to deteriorate as you accumulate more photos, apps, and other data.
Wiping the phone and restoring from a backup will always be there as a nuclear option if the phone becomes unusable, but it's a huge, time-consuming pain. This is especially true if you have to do it over, and over, and over again.
At this point, with the phone being as old as it is, and with iOS 10 running like it is, it's probably a better idea to invest in a newer, more capable device. Fortunately, you've got plenty of options.
Better Options
If you're determined to go the iPhone route and you really want the 4-inch display, your best option is Apple's iPhone SE.
The iPhone SE is cheap, comes with a 4-inch Retina Display, and delivers a better all-around experience thanks to its processor, RAM, and cameras. It'll also get software support for the foreseeable future.
If you aren't tied to the 4-inch display, make sure you take a look at Apple's 4.7-inch iPhone SE 2. It has a ton of firepower and it's extremely cheap.
Apple iPhone 11 Pro Max, US Version, 256GB, Midnight - Unlocked (Renewed)
This phone is unlocked and compatible with any carrier of choice on GSM and CDMA networks (e.g. AT&T, T-Mobile, Sprint, Verizon, US Cellular, Cricket, Metro, Tracfone, Mint Mobile, etc.).
Please check with your carrier to verify compatibility.
When you receive the phone, insert a SIM card from a compatible carrier. Then, turn it on, connect to Wi-Fi, and follow the on screen prompts to activate service.
The device does not come with headphones or a SIM card. It does include a generic (Mfi certified) charger and charging cable.
Tested for battery health and guaranteed to have a minimum battery capacity of 80%.
If you aren't in love with the iPhone SE or iPhone SE 2, you'll also want to check out the iPhone XR, iPhone 8, iPhone 8 Plus, iPhone 7, iPhone 7 Plus, iPhone 6s Plus, and iPhone 6s.
And let's not forget about the mind-boggling amount Android phones out there. You can get an outstanding Android device for under $200.
We loved our time with the iPhone 5, but do yourself a favor and avoid it in 2021. If you're looking for a new device you can do a lot better without breaking the bank.
4 Reasons Not to Install iOS 14.7 & 11 Reasons You Should
Install iOS 14.7 for Better Security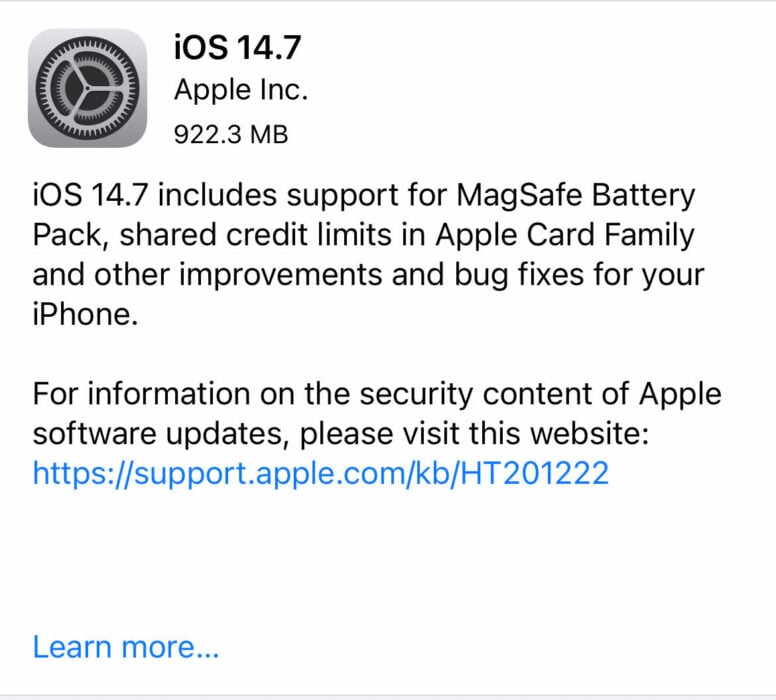 If security is important to you, think about installing iOS 14.7 right away.
Apple says iOS 14.7 includes 31 security patches and you can about them on Apple's website. If you want to better protect your iPhone and its data, you'll want to install iOS 14.7 in the near future.
If you skipped iOS 14.6, you'll get the update's 38 security patches with your iOS 14.7 update. If you're curious about the particulars, you can read about them right here.
If you skipped iOS 14.5.1, you get the update's two security patches on board. You can read about them over on Apple's website. Both are related to WebKit.
If you missed iOS 14.5 you'll get its patches with your upgrade. You can read more about those changes over on Apple's website.
iOS 14.5 also brought Apple's new App Tracking Transparency which lets you control which apps are allowed to track your activity across other companies' apps and websites for ads or sharing with data brokers.
If you skipped iOS 14.4.2, you get its security patch with iOS 14.7. You can learn more about that patch over on Apple's website as well.
If you missed iOS 14.4.1, you get its patch with your upgrade to iOS 14.7. You can read about that patch right here.
If you skipped iOS 14.4, you get the update's patches with your upgrade. You can learn more about iOS 14.4's security patches right here.
If you skipped iOS 14.3 you'll get its nine security updates with your upgrade. You can read more about them on its security site.
iOS 14.3 also included a new privacy information section on App Store pages that includes a developer-reported summary of the app's privacy practices.
If you skipped iOS 14.2, your iOS 14.7 update includes 24 additional security patches. You can learn more about the patches on Apple's security website.
If you're still running iOS 13, iOS 14.7 includes iOS 14.0's security updates.
iOS 14.0 brought 11 new security patches to the iPhone. If you're interested in the exact nature of these improvements, you can read about them over on Apple's website.
In addition to those patches, iOS 14 comes with some security and privacy upgrades including improvements to Home/HomeKit and Safari.
For instance in Safari, you can now tap the Privacy Report button to better understand how websites handle your privacy.
With iOS 14 on board you can now get information on the App Store that will help you understand the privacy practices of apps before you download them.
There is also a new recording indicator that will appear at the top of your screen whenever an app is using your microphone or camera. You can see if an app has used them recently in Control Center.
Researchers also discovered that Apple brought a new "BlastDoor" sandbox security system to iOS 14. The system is meant to prevent attacks from occurring via the Messages app.
You can read more about "BlastDoor" right here.
Last update on 2020-12-15. This post may contain affiliate links. Click here to read our disclosure policy for more details. Images via Amazon API

This article may contain affiliate links. Click here for more details.