57 Skyrim Mods We Want for PS4 & Xbox One
Skyrim Special Edition will bring more than just enhanced graphics and DLC when it arrives later this year. It'll also bring mods to the Xbox One and the PlayStation 4. Today we want to highlight a few Skyrim mods we hope make it to the Xbox One and PS4.
While many gamers were hoping for an Elder Scrolls 6 announcement at E3 2016 that game appears to be several years away at least. Bethesda didn't leave fans of the series hanging though.
On stage, the company confirmed The Elder Scrolls V: Skyrim Special Edition, a Skyrim remaster for PlayStation 4, Xbox One and PC that's set to arrive this fall on October 28th. It's a twist on a classic favorite.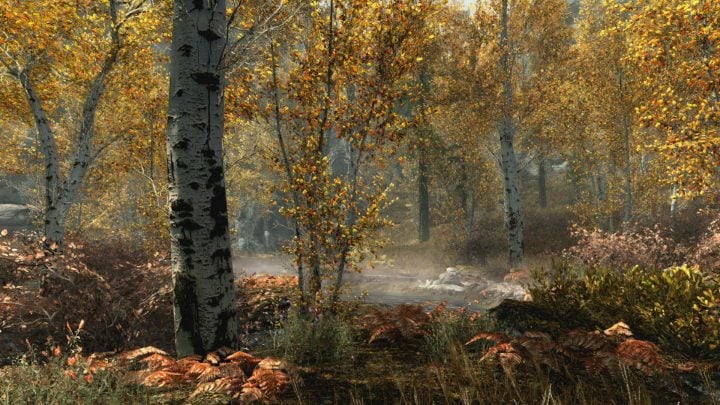 If you buy a copy of Skyrim Special Edition you can expect improved graphics including volumetric god rays, dynamic depth of field, new snow shaders, new water shaders, and screen-space reflections.
You can also expect all of the game's DLC (Dawnguard, Hearthfire and Dragonborn) and access to a library of Skyrim mods.
PC Skyrim mods have been out for years but Skyrim Special Edition brings them to the Xbox One and PlayStation 4 for the first time. Yes, PS4 Skyrim mods are confirmed and they will be available for the console at launch.
There's a vast library of Skyrim mods out there and today we want to highlight a few we want to see released for the Xbox One and PS4. (Note: Some of these have already appeared on Bethesda's website but it's not clear if they will be available on launch day.)
Some of the best PC Fallout 4 mods have shown up for console and we're hoping for the same from Skyrim mod developers.
Here's our growing wish list.
Real Names
As you wander around the world of Tamriel you'll meet tons of characters. And while some of Skyrim's inhabitants have names, others are generic. This mod fixes that.
Real Names is a collaboration from Jaxonz and Nellshini and it attaches names to the game's generic characters.
The mod gives generic characters a new, lore-friendly name based on their gender and race. It also gives names to the generic dragons that populate the game world.
There's also a bunch of customization which allows you to tailor the mod to your liking. It's an excellent mod for the PC and it would be an excellent mod for console if the developers decide to release it.