What's New in iOS 9.3 & iOS 9.3.5
New 3D Touch Quick Actions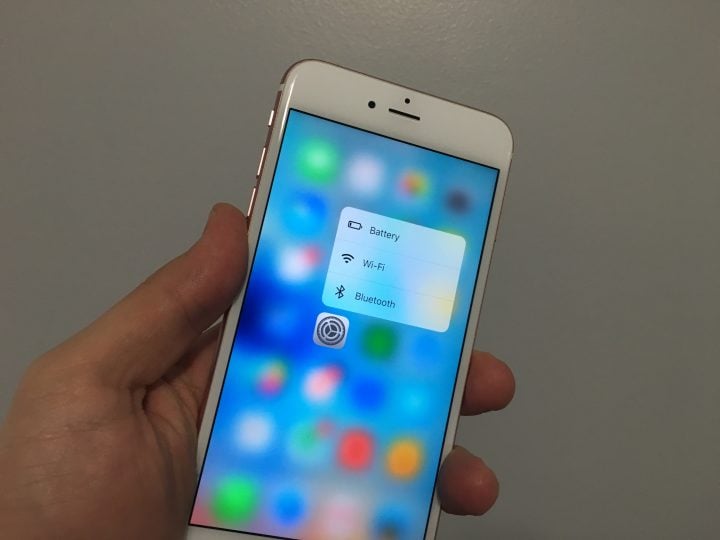 The iPhone 6s and iPhone 6s Plus support 3D Touch, allowing users to press harder on the screen to access options and shortcuts from the home screen and to peek and pop in other places.
With iOS 9.3 users now gain the ability to use 3D Touch on the Settings app to go to the Battery, quickly access WiFi and Bluetooth settings. The latest consumer preview of the iOS 9.3 update addes these options and removes the Set Wallpaper quick action.
The Weather app also supports Quick Actions to jump directly to locations, so you can see the weather in your favorite places with a push.
The Health app now offers quick actions to Show Medical ID and Dashboard. The iTunes Store app adds Quick Actions to see Purchased apps and View Downloads. The App Store app now lets you see purchased apps and Update All apps from the home screen. The Calculator app supports 3D Touch Quick Actions from the home screen to copy the last result. You can use a Quick Action to search the Stocks app.
This only works on the iPhone 6s and iPhone 6s Plus, since you need 3D Touch support.

As an Amazon Associate I earn from qualifying purchases.