What's New in iOS 9.3 & iOS 9.3.5
Changes to Control Center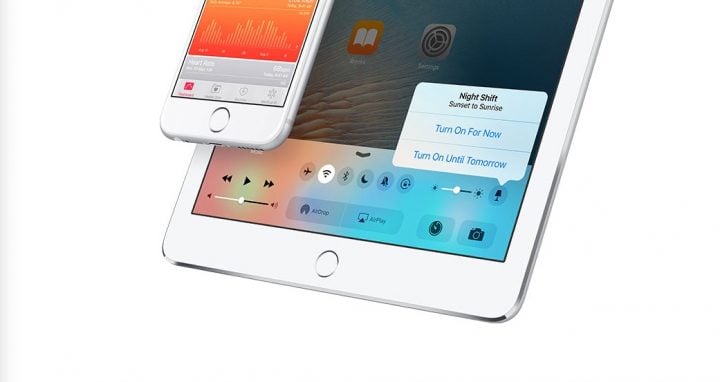 Apple continues to delvier slight changes to the look and feel of iOS with the iOS 9.3 update.
The biggest change is to the Control Center where there is now a Night Shift option. This sits on the bottom row of options on the iPhone and to the right edge of the Control Center on iPad.
Tapping on it allows users to quickly turn on Night Shift for now, or turn on Night Shift until Tomorrow. This may prove handy for users who don't want this on all the time, or to make sure users know about the new feature when the iOS 9.3 release date arrives.
This is one of the biggest visual changes to the layout of Control Center in some time.

As an Amazon Associate I earn from qualifying purchases.