What's New in iOS 9.3 & iOS 9.3.5
iPhone Tracking Alerts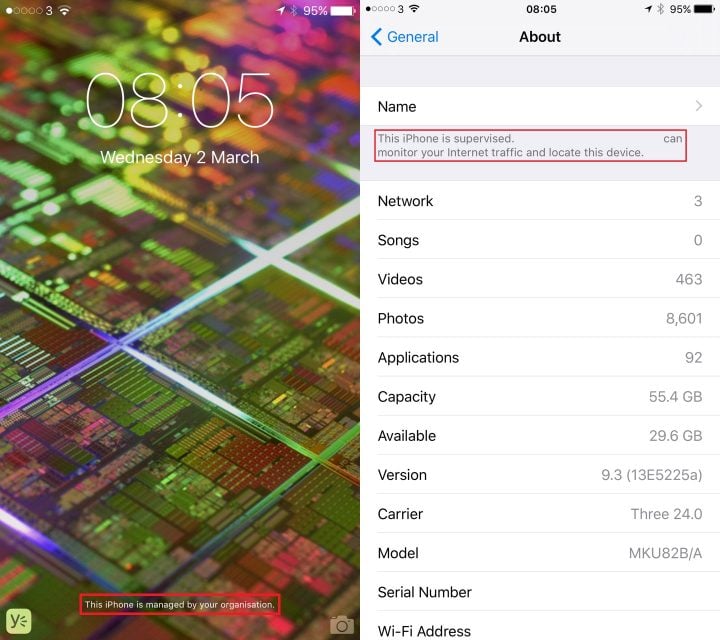 The latest version of iOS 9.3 includes a warning that your phone is supervised by an employer. If you use a work provided iPhone it is already possible for the company to track your location and your internet browsing, but in iOS 9.3 your iPhone may alert you to this.
In the iOS 9.3 you will see a warning in the About section that states, "This iPhone is supervised. Company name can monitor your Internet traffic and locate this device."
The update includes a warning on the lock screen that states, "This iPhone is managed by your organisation."
Sometimes features do not make it into the final release, but with additional scrutiny over privacy and Apple's current stance there is a good chance this is part of the final iOS 9.3 update. There is more information on this Reddit post, including what triggers this alert. Image credit: MaGNeTIX

As an Amazon Associate I earn from qualifying purchases.