Which PS4 Should You Buy?
Choice brings confusion, and that's why you need to know which PS4 you should buy before you ever set foot in a store to purchase one.
Sony launched the PlayStation 4 with just a single console bundle in 2013. Since then, evolving expectations from gamers have complicated matters. There are three very different Sony-made consoles to choose from, each with their own advantages and disadvantages.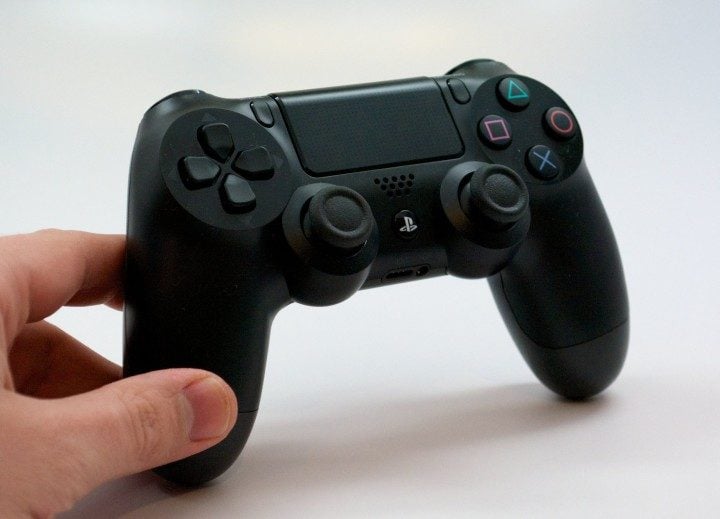 Read: Best PS4 Deals
Don't get confused trying to decide with PlayStation you should buy this holiday season. Use this guide to get the right PS4 bundle for your needs.
The Original PS4
This is the PS4 that started it all. Launched in 2013, it has an angular design. You can only buy one in black or white and both color options come with a matching DualShock 4 controller for you to play games with.
There is a lot of tech inside this relatively slim device. A Blu-ray drive on the front of the original PlayStation 4 lets you watch Blu-Ray movies and play audio CDs. This model has wireless 802.11 b/g/ and n technology for connecting to the internet without cables. If you'd like to decrease the amount of time it takes to download a game, you can skip the wireless connectivity and use the Ethernet port on the back.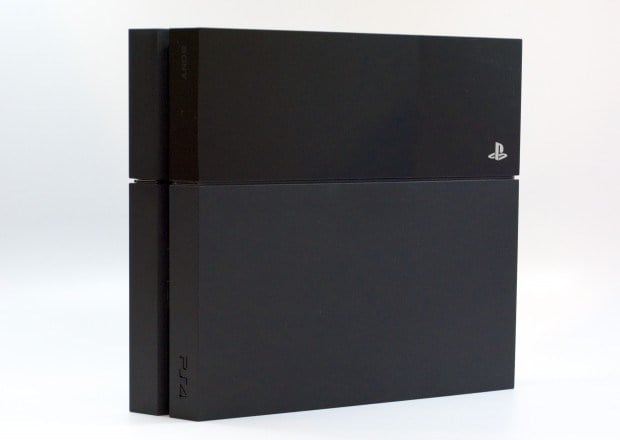 Read: PS4 Review: From an Xbox 360 and Xbox One Owner  
The original PS4 comes in two storage capacities: 500GB and 1TB. A removable faceplate on the top of the console lets you swap out the hard drive inside it for another with even more storage capacity. How much storage is in your console isn't as important now that Sony allows you to pair every PlayStation 4 with one of the best PS4 hard drives and boost its capacity. Still, more storage for your money is always better.
In 2016, Sony updated the original PS4 to support HDR or high-dynamic contrast color. To take advantage of that feature, you also need a compatible television and a game that is HDR. All games aren't.
Who Should Buy the Original PS4
The original PS4 is for anyone trying to save some money on their console to put towards new games. Sony doesn't make the original PS4 anymore, and that gives it a huge pricing advantage over other PS4 bundles. Used versions of the consoles are easier to find and significantly cheaper than buying the current models. What's more, you still get all the games and software updates that the other models do.
GameStop has models with Lego Batman 3, Minecraft Story Mode and Transformers Devastation for $259.99.
PS4 Slim
The PS4 Slim is the least expensive PS4 still in production. It supports all the games that the original model does. Also, like the original model, it supports HDR color contrast, has a Blu-ray drive and a user replaceable hard drive.
There are some things that make it a little different. This model has all the latest connectivity standards. If your wireless router has 802.11 ac technology, this console can talk to it just fine. Every USB port supports fast USB 3.1 transfers. Because it has Bluetooth 4.0, it takes less energy for your favorite accessories to communicate with the PS4 Slim. That can save you a lot of charging time. The DualShock 4 controller that's sold with the original PS4 can only charge through its MicroUSB port. The model included with this console can also communicate with the console using a MicroUSB cable while charging.
Read: PS4 Slim: Everything You Need to Know About the New PS4
Sony sells three PS4 Slim bundles today. Two models come with 1TB of hard drives, but only one gets you a free copy of Star Wars Battlefront 2. [easyazon_link identifier="B0756RHL6L" locale="US" tag="gbm-ea-20″]Amazon[/easyazon_link] has the model without the game for $279.99. The 1TB PS4 Slim 1TB Bundle with Star Wars Battlefront 2 costs $299.99 there. The [easyazon_link identifier="B0756QHRK9″ locale="US" tag="gbm-ea-20″]500GB PS4 Call of Duty WW2 Bundle[/easyazon_link] has a copy of Call of Duty WW2 for $299.99. You can also buy this model at GameStop.
Who Should Buy the PS4 Slim
Unless you're really trying to save money, the PS4 Slim is a solid deal. It includes support for a few new technologies that reduce game download times and comes with one of 2017's must-have games.
PS4 Pro
Finally, there's the PlayStation 4 Pro. This is the most powerful, most versatile and most expensive version of the PlayStation 4 anyone can buy. It costs $399 without discounts, though Amazon sells it for $349.99 right now.
The PlayStation 4 Pro is a much bigger hardware update then the PS4 Slim. It plays the same games as the original and PlayStation 4 Slim, but it has more powerful hardware inside. Pair this console with a 4K television and supported game and you get better graphics than the other PlayStation 4 models and HDR color contrast. It also puts that hardware to work on PlayStation VR games, enhancing them so that they look better on it than any of the other consoles.
You can buy this model at [easyazon_link identifier="B01LOP8EZC" locale="US" tag="gbm-ea-20″]Amazon[/easyazon_link] for $399.99. Sony also sells this console with a copy of Star Wars Battlefront 2 for $449.99.
Read: PS4 Pro: Everything That You Need to Know About PS4 Pro
Who Should Buy the PS4 Pro
If you want the best graphics and money isn't a problem, buy the PS4 Pro. You will notice the upgraded graphics for most games the moment you connect this console to a 4K display and open a supported game. Even if you don't have a 4K TV today, buying this console now ensures you're ready for 4K gaming when you finally do invest in one.
This is also the console to buy if you want the best PlayStation VR experience possible since it has enough power to improve the graphics of VR games.
Read: 29 PS4 Tips & Tricks
6 Best PS4 Hard Drives
Samsung T5 Portable SSD 250GB - $119.99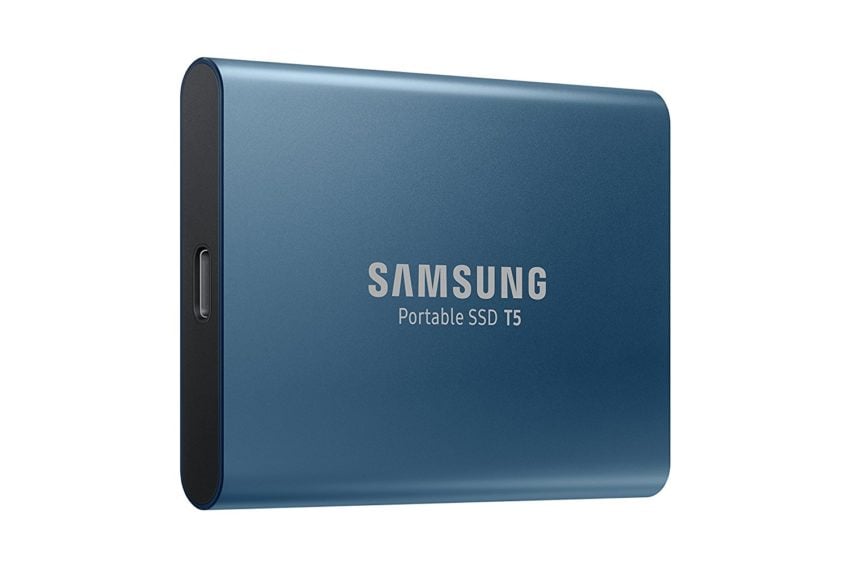 The Samsung T5 Portable SSD is expensive, but speedy. It uses solid-state drive technology to boost performance and make sure your games don't take too long to load.
According to Samsung, the Samsung T5 Portable hard drive can transfer 540 MB/s of data in some situations. The device is the size of credit card too, so there is no need to worry that it won't fit your existing console set up. In fact, the T5 Portable SSD is small enough that you can even hide it behind your console if its brushed aluminum look doesn't appeal to you.
Amazon sells the Samsung T5 Portable SSD for $119.99 with 250 GB of storage. If that's not enough for you, you can go with a 500 GB model for $179.99 or 1 TB model for $377.99.