19 Cool Things AirPods 2 Can Do
Announce Who is Messaging You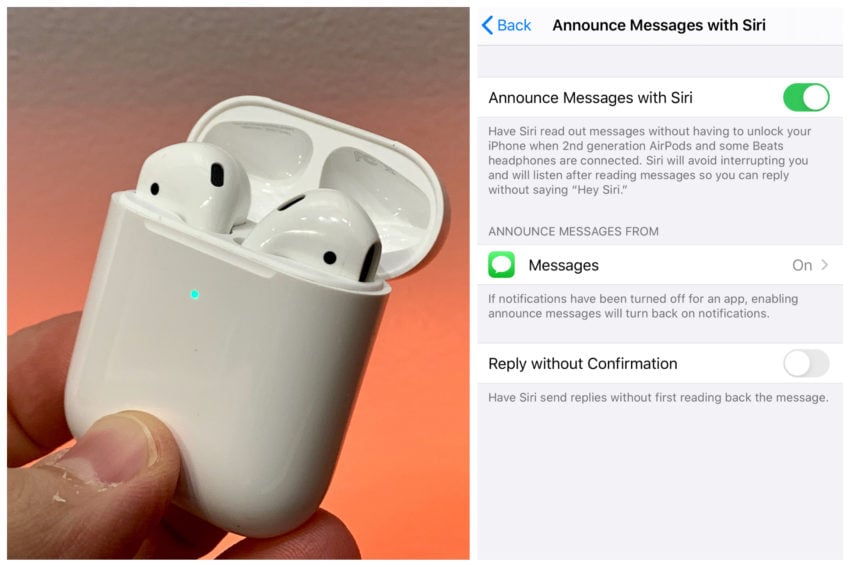 Siri can announce who is messaging you if you are on iOS 13.2 or higher and you are using AirPods 2, AirPods Pro, Powerbeats Pro and Beats Solo Pro.
You have to turn this on in Settings -> Notifications -> Announce Messages with Siri -> On. From there you can tap on Messages and choose who Siri should announce messages from.
When you get a message and are listening to something with AirPods in, Siri can read your message telling you the name and read the message. If the message is too long, Siri will just tell you that the person sent a message, and you can then ask Siri to read you the message. You can reply using Siri and you can even customize the Control Center so that you can easily turn this on and off.

This article may contain affiliate links. Click here for more details.