2 Reasons to Pre-Order the iPad Air 3 & 4 Reasons to Wait
There are some great reasons to invest in Apple's new iPad Air 3 right now, but there are also some great reasons to hold off on a pre-order and buy the device, or another tablet, further down the road.
Apple's confirmed two new versions of the iPad. One is the all-new iPad mini 5, a 7.9-inch model aimed at those looking for an extremely portable slate. The other device is a 10.5-inch iPad Air 3 which delivers a lot of horsepower at an affordable price point.
The iPad Air 3 replaces the two year old iPad Air 2 and it does so with some enticing features that might convince you to buy it over the iPad mini or Apple's more expensive iPad Pro line.
The new iPad Air comes with an extremely thin design, a 10.5-inch Retina Display with True Tone, the company's A12 Bionic Chip which makes it 70% faster than the company's 9.7-inch iPad, a new 1080p rear camera, and support for Apple Pencil and Smart Keyboard.
The new iPad Air 3 come in silver, space gray and gold in 64GB and 256GB configurations. The device starts at $499 in the U.S. for the Wi-Fi-only model and $629 in the U.S. for the Wi-Fi + Cellular model.
If you're in the market for a new iPad, you can buy the new iPad Air 3 right now. Apple and its retail partners have put it up for pre-order ahead of an official release date next week.
And while some of you might want to buy the new model today, many others are better off waiting a few more days, a few more weeks, or longer.
In this guide we'll take you through the best reasons to pre-order the iPad Air 3 right now and the best reasons to take a rain check.
Pre-Order If You Want the 2019 iPad Air ASAP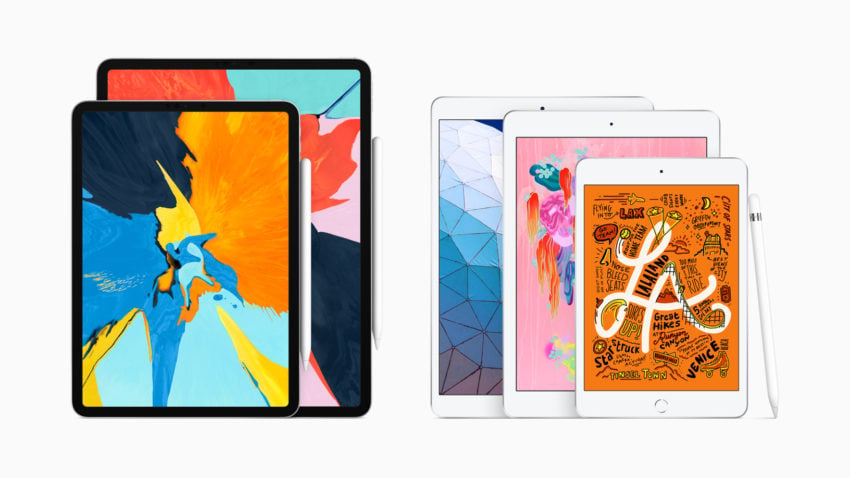 If you've been waiting for Apple to deliver a new iPad Air and you're sold on the iPad Air 3 and want it as soon as possible for yourself or your business, you should pre-order.
We don't expect every single iPad Air 3 model to sell out ahead of its official release next week, but we could see some shipping times pushed back as we approach the release next week.
If you've got your heart set on a very specific color in a very specific storage configuration, you might want to put in a pre-order now to ensure that you get release date delivery.
If you pre-order the iPad Air 3 today you should get guaranteed delivery for March 29th-April 2nd. And if you pre-order through Apple, shipping is free.