2016 MacBook Pro Release Date, Features, Specs & Rumors
The 2016 MacBook Pro release date is something that many consumers are eagerly waiting for. Apple is officially hosting a special event on October 27th, which will focus on Macs.
The Apple Store is down ahead of the event and some stores already have line dividers set up. Here's how to watch the October Apple event live.
New leaked 2016 MacBook Pro photos show an OLED touch panel above the keyboard and support for Touch ID ahead of the event. Expect a faster MacBook Pro with exciting features, but also missing some of your favorite features.
We should learn the MacBook Pro release date, and it could come as soon as a day after the event on October 27th.
This is a collection of the important 2016 MacBook Pro rumors that will help you understand what is coming in 2016, and possibly when you can buy it.
The photo above shared by MacRumors shows an OLED touch screen above the keyboard with Touch ID built-in. This is a huge change from the previous model. The keys also look similar to the MacBook style. Apple is exploring how much people use the MacBook Pro headphone jack, but we still expect a 3.5mm headphone connection.
The potential shake up to the MacBook line up as Apple may remove the MacBook Air and reposition the 2016 MacBook and 2016 MacBook Pro adds more intrigue to what Apple will offer, and in some cases may push more users to wait for the 2016 MacBook Pro.
While there is some question over a 2016 MacBook Air, there is no doubt in our mind that we will see a 2016 MacBook Pro release that delivers more power and new features. We may also see a new 2016 MacBook Pro design, but the sizes will likely be the same.
2016 MacBook Pro Release Date
The 2016 MacBook Pro release date is likely October 28th, but it could start as soon as today right after the event. 9to5Mac reports that some Apple Stores already have line dividers set up which could indicate that the new models will go on sale after the event today.
Apple shifted the Apple Earnings call to October 25th, citing a scheduling conflict on October 27th. Now we know that this is an Apple Event that is about the Mac. Ming Chi Kuo calls this the "most significant upgrade ever undertaken by Apple."
A once easy to predict MacBook Pro release schedule is not as easy to estimate due to Intel's processors coming in later than expected. Apple relies on Intel's chips to power the MacBook Pro and other MacBooks and Apple has less control over when these come out than they do for the Apple A-series processors in the iPhone and iPad.
The processor may not hold up a 2016 MacBook Pro release date, but a new design, an OLED display touch bar and Touch ID could be part of the reason for a later release.
2016 MacBook Pro Design
What will the 2016 MacBook Pro look like? If you are a fan of thin and light notebooks, but you need the power of the MacBook Pro, this could be the most exciting 2016 MacBook Pro rumor.
We've heard that the 2016 MacBook Pro design will share more in common with the MacBook than with the current MacBook Pro.
A leak shared by Cult of Mac shows us a new design with keyboard that uses the newer layout found on the MacBook and the Apple Magic keyboard, but with an opening at the top that will likely include an OLED touch panel to control some functions. The touchpad looks bigger than the current model and the photos also show what looks like a thinner body.
This also gives us a look at the connectivity changes that will accompany the new design with four USB Type C ports and a headphone jack. There is no SD card reader or MagSafe 2 charging connection shown.
The finished looking images on this page are concepts from Martin Hajek, showing what the 2016 MacBook Pro might look like, but this is not a leak or a final design. Expect to see the 2016 MacBook Pro colors match the MacBook with gold, rose gold, space gray and silver.
Expect to see a new OLED touch display above the keyboard. This rumored feature is now shown off in Apple documents found in the macOS Sierra 10.12.1 update. The image below shows this.
This is not a first, as Lenovo did this on the ThinkPad X1 Carbon, but ended up going back to physical keys. The video above shows off an adaptive keyboard row, which is likely what Apple could use a touch screen row for.
In the new leaked photos we see the OLED touch screen, the Touch ID power button area and a new style keyboard. All signs point to a thinner MacBook Pro and we could see one that is smaller as well.
2016 MacBook Pro Features
Aside from being thin and light, the biggest 2016 MacBook Pro features will likely come from the Kaby Lake processors and the new GPU options. We could see Apple add in new features with a complete design refresh, but rumors are still sparse.
The 2016 MacBook Pro will likely arrive with USB-C as an all-in-one connection solution, but with something extra. In the macOS Sierra beta code there are hints at support for 10Gbps USB 3.1 Gen 2 according to 9to5Mac. Apple does not offer any devices with this support currently, so this is a good sign that it is coming to the 2016 MacBook Pro.
With this new tech the 2016 MacBook Pro could theoretically power dual 4K displays over a USB C cable or a single 5K display. While Apple does not sell a 4K or 5K monitor yet, it is on the wishlist for many Mac users and the Thunderbolt Display is no longer sold.
The report from Ming-Chi Kuo outlines the likely addition of Touch ID to the Mac. This would allow users to login and authenticate purchases as well as secure passwords and notes. The new leaked photos shows someone using Touch ID on a MacBook Pro to make a purchase with Apple Pay.
With Apple Pay on the Web, users can authenticate an Apple Pay purchase that they start on the Mac by using Touch ID on the iPhone or Apple Pay on the Apple Watch. The next logical step is Touch ID on Mac to authenticate locally.
2016 MacBook Pro Specs
There are a lot of moving parts still, so these are just the basics of the rumored 2016 MacBook Pro specs that take into account the Intel Skylake chips, RAM and storage options.
Intel Skylake Processors
Potential GPU Upgrade for 15-inch MacBook Pro 2016
8GB and 16GB RAM Options – Non User Replaceable
Four USB Type C Ports, Potentially USB 3.1 Gen 2
128GB, 256GB, 512GB, 1TB SSD Options
Bloomberg states that the 2016 MacBook Pro GPU will likely be from AMD if users opt for a higher end model.
Alexander tells Forbes, "given the timing of the start of production, inclusion of [Intel's] Kaby Lake chip appears unlikely," leaving the exact processor up for debate.
While it would be great to see a higher capacity starting storage option on the 2016 MacBook Pro, it seems unlikely. If Apple is cutting out the MacBook Air as some rumors suggest, Apple may position an entry-level 13-inch MacBook Pro at a more appealing price.
2016 MacBook Pro Battery Life
Rumors suggesting Apple will kill off the MacBook Air line and efficiency gains from the processors that will likely appear in the 2016 MacBook Pro are the key reasons to expect better battery life.
The current MacBook Pro battery life is rated around 10 hours of wireless web use for the 13-inch and 9 hours wireless web use on the 15-inch. For comparison the 13-inch MacBook Air is rated for 12 hours of wireless web use.
Intel Skylake processors offer better performance, battery life and media handling than Broadwell chips. Intel confirmed that they are shipping the chips to OEMs already, so it makes sense to see one in the 2016 MacBook Pro instead of an Intel Skylake processor.
We would be happy with the 12-hour rating of the 13-inch MacBook Air on the 2016 MacBook Pro, which would likely translate into at least 10 hours of actual use.
New MacBook Pro: 7 Reasons to Buy, 4 Reasons Not To
Don't Wait for a March MacBook Pro Announcement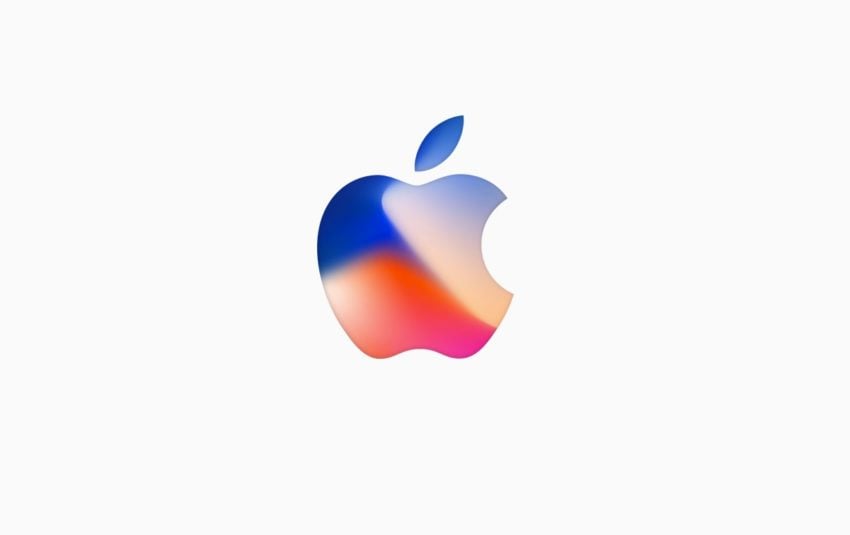 We could see Apple hold a March event or a Spring Event in 2018 to announce the iPhone SE 2 and a new iPad Pro. Even if there is an event, we don't expect to see a new MacBook Pro announcement. If you need a new MacBook Pro and aren't prepared to wait until June or July, you can buy the current model instead of waiting until March.
Apple started selling the 2017 MacBook Pro in June, and while they have delivered very fast updates to the iPad line in the past, there is no reason for a new 2018 MacBook Pro announcement at a Spring event.
Maybe we will learn more about a modular Mac Pro -- but you don't need to wait for this event to buy a new MacBook Pro.