2018 Toyota Tundra Review
The 2018 Toyota Tundra is a capable full size truck with creature comforts like Blind Spot management and adaptive cruise control, smart interior storage options, seating for 5 in the TRD Pro Double Cab and the power to haul most loads easily with a 5.7L V8.
Toyota delivers a full size pickup capable of hauling 10,000 pounds, with decent off road chops in the TRD Off-Road package and smartphone connectivity. The catch is that The Tundra saw its last major update in 2007, which means the Ford F-150, RAM 1500, Chevy Silverado, GMC Sierra and Nissan Titan offer newer features, options and might be a better fit for some buyers.
[letsreview]
Starting at $31,120 for the base Tundra and jumping up to $50,130 for the Platinum or 1794 editions there are a wide range of options. I spent the week in the 2018 Tundra Limited Double Cab with the TRD Off Road package, which retails for $44,939. Toyota offers five trim levels in Double Cab and Crewmax cabin sizes. There are short bed, standard bed and long bed options, depending on the trim level. There are two engine options, both V8. There is a 4.6L V8 and a 5.7 V8. Both are available in two wheel and four wheel drive.
What's New in the 2018 Tundra?
Toyota no longer offers the regular cab in 2018. The Tundra receives a refreshed style for 2018 that keeps the Tundra style but adds a more modern look overall. Also new for 2018 is Toyota Safety Sense. This is a standard feature that brings forward collision warning and mitigation, lane departure warning, auto high beam support and adaptive cruise control the the Tundra. Here's a look our 2017 Tundra review, which includes some of our must have new car features.
2018 Tundra Performance
Toyota only offers the 2018 Tundra in V8 options: a 4.6L and a 5.7L. You can choose a 2WD or 4WD version with each of these. While the competition is adding a lot of diesel options, Toyota's only offering gas engines in the Tundra.
Acceleration is quick with the 5.7L V8 and the Tundra feels capable enough to handle anything you throw at it. Getting up to speed and passing other cars was a breeze on the highway and on the interstate. Steering is good, though you need a few more corrections to stay on target while driving on the highway. Handling is about average for a full size pickup.
Thanks to the towing-focused build with the 5.7L V8 engine the Tundra delivers a stiffer ride. This means you feel more bumps around town and on the road without a load. Engine and road noise is noticeable in the cab at cruising speeds, but I could still easily carry on a conversation.
Maximum towing capacity for the 2018 Tundra Limited with the 5.7L V8 is 10,100 pounds. Ford and GMC offer more towing capacity with options. Ford also includes a smart trailer backup system and trailer blind spot monitoring.
The Tundra fuel efficiency is 13 mpg city, 17 mpg highway and 14 mpg combined on the Tundra Limited with the TRD Off road package. The efficiency varies by trim level and with options.
2018 Toyota Tundra Interior & Comfort
The 2018 Tundra interior is spacious and the seats are comfortable. I took the Tundra on a Costco run with my wife, who is notoriously picky about seats in my review vehicles. She liked the seats, the arm rests and the overall room available. The center console offers tons of storage when open and lots of nooks and openings to stash sunglasses and other items. There are loads of cupholders throughout the Tundra. I prefer the two captain chairs and center console, but on the SR5 trim you can keep a front bench that takes passenger capacity up to six. The Platinum trim offers a cool vertical sliding rear window that retracts completely.
The backseat offers enough room for passengers and plenty of headroom. I love that the seats fold up for more interior storage and that there are small compartments below the back seats to store gear so that it doesn't slide around while you are driving. When the seats are up, the top of this storage offers a flatter area to haul cargo. The Nissan Titan offers similar storage, but is more useful for hauling cargo as the top can cover the entire floor.
Plan on investing in running boards if you frequently haul shorter passengers, or look into the brushed stainless steel stepboards Toyota offers for $625, which makes entering and exiting the pickup easier.
The Tundra bed comes in three sizes and there are multiple tie downs in the corners as well as moveable tie downs that you can adjust around the upper edge of the bed. This makes securing cargo easy. The review vehicle came with a bed mat. I recommend springing for the Skid Resistor Bedliner with Deck Rail. Toyota offers an optional Bed Step to get in and out of the bed easier, which is a smart upgrade to add. Many competing pickups include similar options or have a step built into the bumper.
2018 Toyota Tundra Tech & Safety
Toyota offers a decent infotainment system on the Tundra. With this standard system you can connect your phone with USB or Bluetooth to stream music and make calls. The screen is easy to see, responds well to touch and you can use voice controls to start a call. What's missing is support for Apple CarPlay or Android Auto. Toyota does not offer this on the Tundra yet and it's a major missing feature compared to the competition. With CarPlay or Android Auto you get better mobile connectivity, with your messages, music, maps and more. The sound system in the Tundra isn't out of this world, but it's decent for a pickup.
Thanks to Toyota Safety Sense the Tundra comes with a wide range of features that help keep you safe. Safety Sense Plus includes forward collision warning and mitigation, lane departure warning, auto high beam support and adaptive cruise control. I appreciate adaptive cruise control on a full size pickup as it makes longer trips on the highway more enjoyable. Blind Spot Monitoring with Rear Cross Traffic Alert is available with select packages on the Limited and is standard on the Platinum.
The LED headlights made night driving easy and the auto high beam feature is handy for getting a clear view of the road without accidentally blinding other drivers.
You Need These 10 Must Have Car Features: Find Out Why
Smart Cruise Control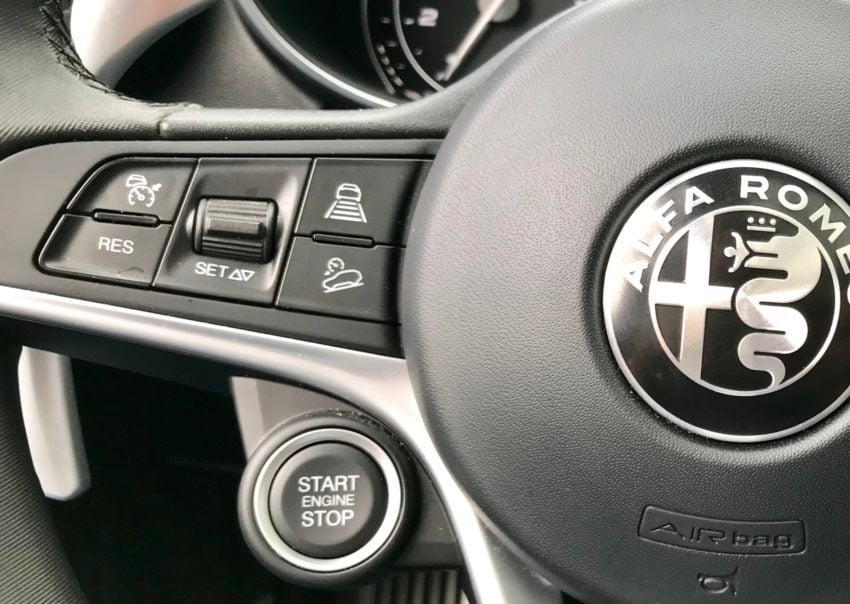 Do you hate constantly adjusting your cruise control, or giving up on cruise control because of traffic or due to a driver in front of you who keeps changing speed? You need a smart cruise control system.
Smart cruise control goes by many different names. You may see it listed as Radar Cruise, Adaptive Cruise or Intelligent Cruise control. Whatever it is called, it will allow you to set your cruise control and then stay with the flow of slower traffic.
Here's why we love it and why you need it. You get on the highway and set the cruise at 76 miles per hour. You also set the distance you want kept between you and the car in front of you. There are typically three or four settings so you can be close or keep a lot of space. Now you simply steer and your car will go 76 mile per hour when traffic allows it or there is no one in front of you. When someone is in front of you going 73 mph, the car automatically slows down to keep you the distance you choose from that car. This is indispensable in traffic and on long road trips.
Not all smart cruise control systems are the same. Some of work at all speeds, while others only work above a specific limit. Some systems can bring you to a complete stop in traffic and then restart without you needing to touch a pedal.
You can find adaptive cruise control on cars as cheap as $18,500 like the Toyota Corolla, and as an option on many cars below $30,000. Even on pricier cars you may need a higher trim level or special package to get this feature.