3 Reasons Not to Install Galaxy S6 Nougat & 8 Reasons You Should
Install Nougat If You Use Your Phone at Night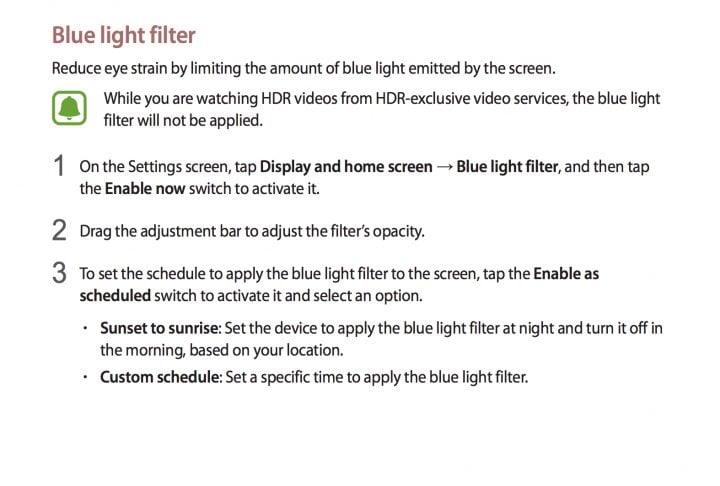 If you're installing Nougat for the first time your Samsung Galaxy S6 Nougat update should include a useful feature for night use.
Android 7.0 Nougat delivers a new blue light filter that will help to reduce eye strain you incur when viewing your bright display at night.
Apple's iOS operating system employs a similar feature called Night Shift. Both similar to the popular f.lux application.
When this blue light filter is active, your device's display will use warmer colors at night. You can adjust the tone to your liking and you can automatically schedule the phone to use the filter so that you don't have to manually do it every time before bed.
If you're prone to using your phone for long periods at night, think about installing Nougat for access to this feature.

As an Amazon Associate I earn from qualifying purchases.