3 Reasons Not to Install Nexus 5X Android 8.1 & 5 Reasons You Should
The Nexus 5X Android 8.1 update delivers a nice set of features, fixes and patches and most of you should install it. That said, some Nexus 5X owners are better off waiting a few more hours or a few more days to install the new version of Oreo.
The Android 8.1 might be one of the last major updates the Nexus 5X gets before it's kicked to the curb. Google says it will roll out security updates through November, 2018, but the Nexus 5X probably won't get Android 9.0.
If this is truly one of the last major (official) updates for the Nexus 5X, it's a good one to end on. Android 8.1 is loaded up with changes and it could have an enormous impact on the overall performance of your phone.
Some of you might see a performance boost once you get Android 8.1 on board your Nexus 5X. The update fixes bugs and it could potentially iron out battery issues, lag, and other performance problems. Of course, there's also a chance it'll wreck havoc on your Nexus 5X.
Nexus 5X Android 8.1 Update: Should You Upgrade?
As we push away from the Android 8.1 release date we're starting to hear about the problems plaguing Nexus 5X users running Android 8.1. We've heard about bugs and we're also seeing complaints about Bluetooth, the fingerprint sensor, battery life, and other areas of performance.
It's difficult to predict what you'll see after you install Android 8.1 on your Nexus 5X so you'll want to approach the new Oreo build with caution.
Today we want to go over a few reasons to install Android 8.1 right when it arrives for your phone and a few reasons to temporarily avoid it. Temporarily at least.
Install Android 8.1 to Improve Performance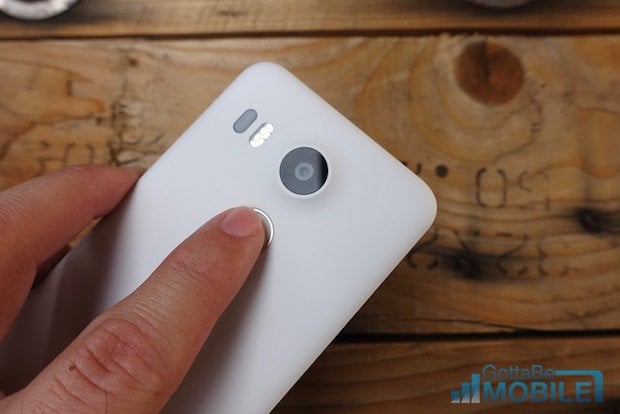 If you're dealing with annoying bugs or debilitating performance issues on Android 8.0 Oreo, you'll probably want to install Android 8.1 soon after it arrives.
Android 8.1 is a maintenance release (Google's designated it as MR1) which means it's here to clean up some of the problems Android 8.0's been causing on Nexus and Pixel devices.
When you go to download Android 8.1 you aren't going to see a long list of specific bug fixes, but that doesn't mean there aren't any remedies on board.
Android 8.1 fixes bugs and it also has a chance to iron out any performance issues you're dealing with on Android 8.0.
In the past, Google's Android updates have help to stabilize battery life on our Nexus devices, fixed broken Wi-Fi and Bluetooth, stopped random reboots, and squashed annoying user interface lag that made using the device rather unbearable.
We've seen positive feedback from Nexus 5X users (it looks like Android 8.1's fixed Bluetooth and lag issues for some users) and we're having an excellent experience on our own Nexus 5X.
There's no guarantee the Nexus 5X Android 8.1 update will fix your issue(s), but there's certainly a chance and a good one at that. If you can't fix whatever you're dealing with on Android 8.0, you should give Android 8.1 a go.