3 Reasons to Pre-Order the iPhone 14 & 4 Reasons to Wait
There are some great reasons to pre-order an iPhone 14 right now, but there are also some reasons why you might want to put your wallet away and wait.
Apple's confirmed its 2022 iPhone models and the iPhone 14, iPhone 14 Pro, and iPhone 14 Pro Max are slated to go on sale later this week.
The devices, which replace the iPhone 13 series as Apple's flagship models, are currently up for pre-order in the United States and other countries around the world.
The iPhone 14, iPhone 14 Plus, iPhone 14 Pro, and iPhone 14 Pro Max look like excellent phones on paper. The new models come with enhanced performance, improved cameras, design tweaks, and more.
These upgrades, and shipping delays, are among the reasons why you might want to consider putting in an iPhone 14 pre-order sooner rather than later.
If you can't or simply don't want to pre-order, you'll find the iPhone 14, iPhone 14 Pro, and iPhone 14 Pro Max in stores on September 16th. The new iPhone 14 Plus will land in stores on October 7th.
That said, in-store stock can and probably will be unpredictable and there's a chance you walk away empty-handed or with a model that wasn't your first choice.
Buying a new iPhone 14 right away might be tempting, but spending this kind of money on a product you haven't had a chance to try in person might make this a tough decision for a lot of you.
In this guide, we'll help you decide if you should pre-order the iPhone 14.
Pre-Order If You Want Your iPhone 14 ASAP
If you want a brand new iPhone 14 in your hands as soon as possible, you'll probably want to put in a pre-order.
Supply constraints are impacting the iPhone 14 series and we've seen shipping delays push some delivery dates into late September and October.
If you want a guaranteed delivery on or around September 16th, or October 7th if you want to buy the iPhone 14 Plus, you'll want to put in a pre-order.
If you don't, and shipping times continue to slip for the iPhone 14 model you want, you'll have to go into a store or wait several weeks for your new phone to arrive.
Pre-Order If You Want a Popular Model
Like previous models, the iPhone 14 series comes in several different colors. There are also a number of storage options to choose from.
The iPhone 14 Pro and iPhone 14 Pro Max models are the hardest to find in stock right now. Apple's Pro models are always extremely popular and their lofty price points haven't scared buyers away.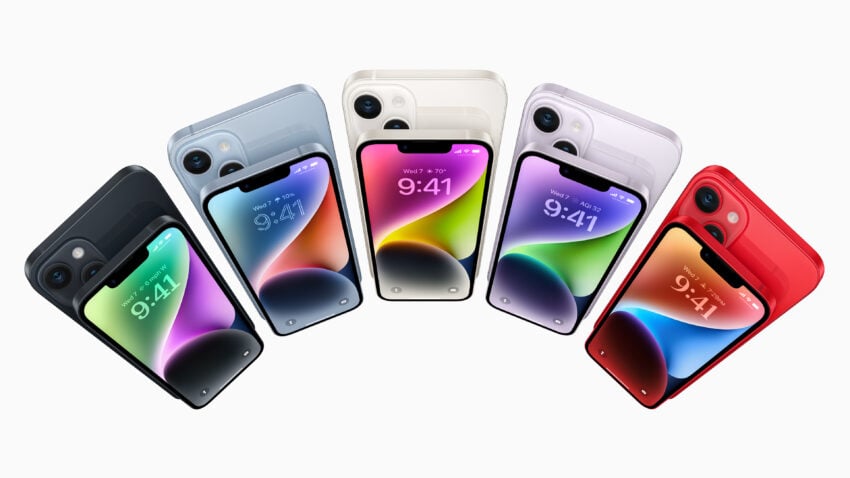 We typically see a lot of demand for new colors as well so don't be surprised if we see the purple models start flying off shelves this week as well.
If you want one of these devices, think about pre-ordering.
Pre-Order to Avoid Stores
If you decide to pass on a pre-order, but still want an iPhone 14 in your hands on or around September 16th, you'll need to head into a physical store.
We probably won't see lines wrap around entire city blocks, but we could see quite a bit of foot traffic at some locations if the devices sell out during the pre-order period.
If you want to avoid crowds of people due to COVID, the weather, or some other reason, you'll want to buy your new phone online.
There's no way of knowing what kind of stock Apple and retail partners will have available on release day. While some stores could have a a lot of iPhone 14 stock available, others might have uneven stock or very little stock.
If you don't want to risk it, buy your iPhone 14 online.
Wait for iPhone 14 Reviews
Again, the iPhone 14 series looks great on paper, but there's no guarantee you'll want or need all of the changes Apple's made this year.
iPhone 14 reviews aren't live yet but we do expect them to start trickling out a few days before the new models arrive in stores.
Buying an iPhone 14 might sound great, but many of you will be just fine going with a cheaper model like the iPhone 11 or iPhone SE 3. You'll also want to investigate the iPhone 13 series and iPhone 12 series.
If money is tight right now or you can't decide which iPhone 14 model to buy, we recommend waiting for iPhone 14 reviews, long-term feedback from critics and early adopters, and the ability to go hands-on with one or more of these devices.
Wait If You Aren't Prepared
If you aren't fully prepared to buy the iPhone 14, iPhone 14 Plus, iPhone 14 Pro, or iPhone 14 Pro Max, you'll want to hold off on a pre-order. Here's what we mean by that.
Before you invest in a new iPhone you'll want to spend some time prepping for your purchase. Individual needs will vary, but here are a few things to consider.
You'll want to figure out the precise amount of storage you'll need. You'll also want to pick the right color for your tastes.
Make sure you look into carriers and data plans. Some of you might want to use this purchase as an excuse to leave for another carrier and/or switch up your current plan.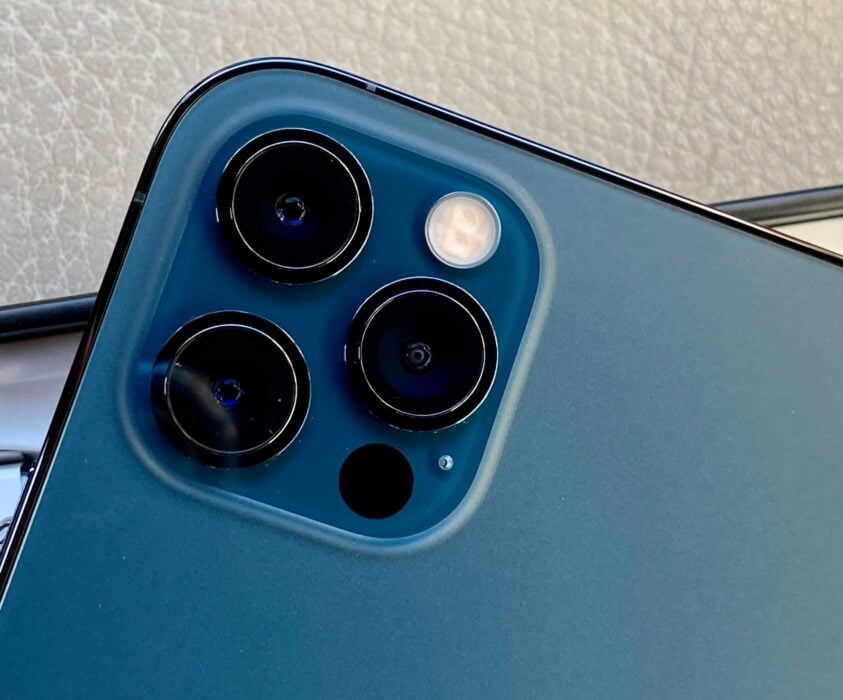 You'll want to check out iPhone 14 series alternatives like the iPhone 13 series, iPhone 12 series, Google Pixel 6, Samsung's Galaxy S22 series, and others.
This might be easy for some of you, but for others, it's going to take quite a bit of time to complete. In some cases, it could take a week or more.
If you find yourself feeling unprepared and uneasy about putting in an iPhone 14 pre-order, do yourself a favor and put the credit card away and wait.
Wait for More iPhone 14 Deals
The first batch of iPhone 14 deals require you to trade in your current device. And to get the best deal, your phone needs to be in excellent condition.
It usually takes a few weeks for retailers to offer straight price cuts on new iPhone models. We probably won't see the first true iPhone 14 price cuts until Black Friday in late November or later.
The absolute best iPhone 14 deals will likely surface next year once the holidays are over and the hype around the new models has died down.
If you don't have a phone to trade-in and/or you don't want to pay full price for an iPhone 14, you'll want to hold off on a pre-order and wait for prices to improve.
Wait if You're Worried About Problems
If you're concerned about hardware or software problems, you might want to wait a few weeks before buying an iPhone 14.
The devices will run iOS 16 out of the box. Apple's put the the operating system through extensive testing but its plagued by an assortment of bugs and performance issues. Some of these will be unique to the iPhone 14 series.
Apple will likely roll out new iOS 16 software in the coming days so it might be worth waiting for the initial batch of iPhone 14-related bug fixes to arrive before buying.
New iPhones sometimes debut with hardware issues as well. For instance iPhone 11 buyers ran into issues with scratches and iPhone 12 users ran into issues with 5G connectivity and various other issues at launch.
The iPhone 14 series utilizes a lot of new technology so we could certainly see some growing pains right out of the gates.
If you're concerned, you might want to hang back and see what kind of problems early adopters are seeing in the days and/or weeks after the phones are released.
4 Reasons Not to Install iOS 16.0.2 & 11 Reasons You Should
Install iOS 16.0.2 for Better Security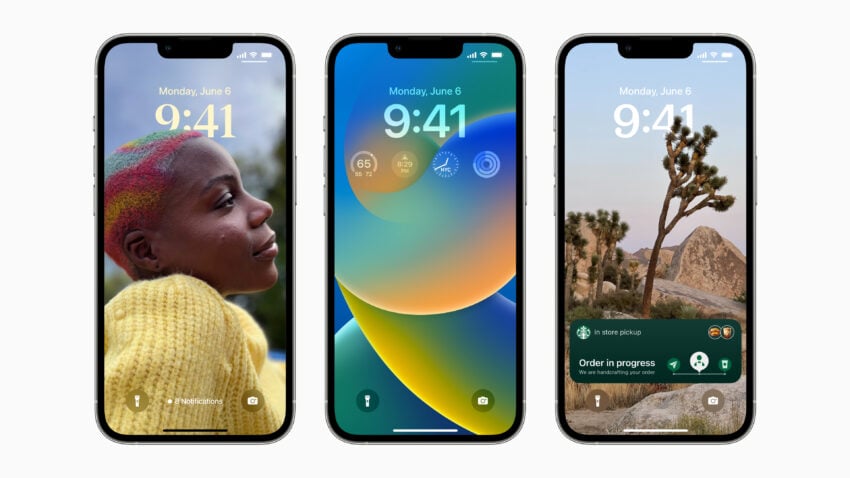 If security is important to you, and you're still lingering on iOS 15, think about installing Apple's iOS 16.0.2 update right away.
iOS 16.0.2 doesn't have any security patches on board, but if you're still running iOS 15 your iPhone, you'll get a bunch of new patches when you upgrade.
iOS 16.0 brought new security patches to the iPhone. If you're interested in the exact nature of these improvements, you can read about them over on Apple's security website.
If you skipped iOS 15.7, iOS 15.6.1, or any older versions of iOS, you'll get the security patches from those updates with your iOS 16 update as well.
In addition to those patches, iOS 16 brings some additional enhancements to privacy and security including Safety Check which, according to Apple, will help "people in domestic or intimate partner violence situations review and reset the access they've granted others."
The feature also resets system privacy permissions for apps and restricts Messages and FaceTime to the device on hand.
Apple's also made some improvements to Passkeys in Safari. iOS 16 brings a brand new sign-in method that's end-to-end encrypted and safe from phishing and data leaks.

As an Amazon Associate I earn from qualifying purchases.