7 Things to Do When You First Get Fallout 4
If you just opened Fallout 4 for the first time, take a look at this guide. It's going to take you through some tips that will help you get started.
Millions of people are already playing Fallout 4 on PS4, Xbox One and PC but we expect that number to grow this Friday when gamers around the world wake up and start opening up presents. Fallout 4 figures to be a popular gift this year.
Most people will probably want to jump into the wasteland as quickly as possible and this guide is going to help you do that.
Whether this is your first time playing a Fallout game or just the first time you've picked up an open world RPG in awhile, we'll help you get started with Fallout 4 for PS4, Xbox One or PC.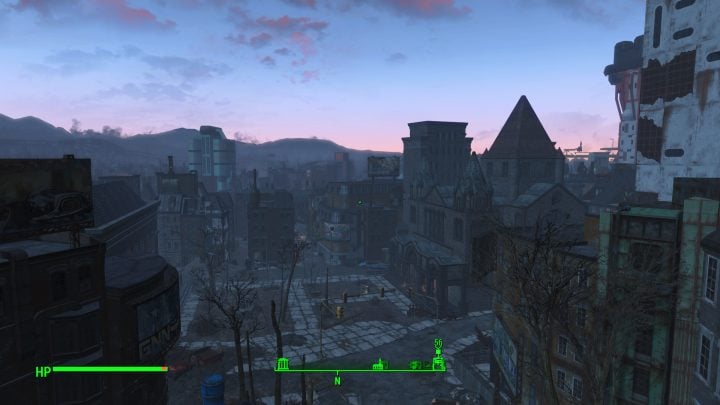 Unfortunately, it's not as simple as sticking the disc into your system. There are some steps that you'll need to take before Fallout 4 appears on screen and some steps that you'll want to take before you dive into Bethesda's huge world. This Fallout 4 setup guide covers those steps.
Fallout 4 Installation
Installing Fallout 4 on a PS4, Xbox One or PC is going to take some time to complete so you'll want to be prepared on Christmas or whenever you choose to install the game.
The download for everyone on all platforms is going to be well over 20GB. If you live in the United States, the download includes the full game and the recent 1.02 patch that includes fixes for many of the game's initial problems.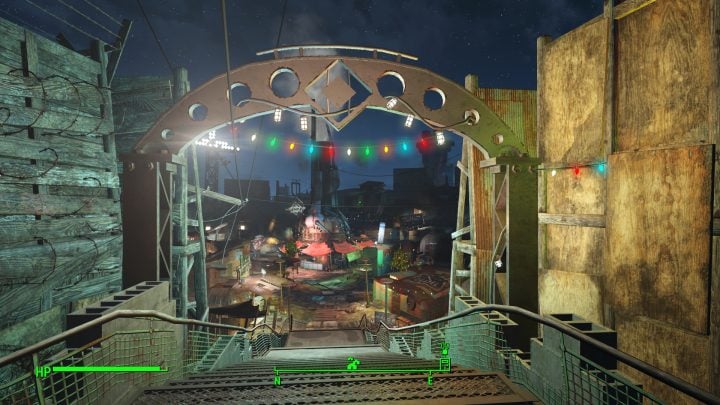 Christmas could prove to be problematic as servers get hammered with requests and perhaps, DDoS attacks. You'll want to monitor your download (if the game is digital) and the installation process to ensure that everything goes smoothly. We recommend checking in every few minutes to make sure it's progressing.
We also recommend plugging your computer or console directly into the router if you can. This could help speed up the download process. If there aren't any problems, expect the entire process to take at least 20 minutes.
Look Sensitivity
Once you get Fallout 4 downloaded, installed and fired up, there are a few settings you'll want to play around with.
One of those settings is controller/mouse sensitivity. This is located in the game's settings and it's something that you'll want to keep an eye on as you start playing the game.
Pay attention to your character's movement and look speed in the beginning of the game. Some of you will be fine with Bethesda's default but others might find it to be too fast or too slow.
If that's the case, go into Settings and increase or decrease the sensitivity until you get it right where you want it. It will probably take some trial and error, particularly for those of you that don't play first person shooters very often.
Button Mapping
You should also examine the default controls to make sure that they're going to be the right fit for you. Bethesda allows you to stray from the defaults and you can remap keys to your hearts content.
Subtitles
While this might break the experience for some people, many of you will benefit from in-game subtitles.
You're going to spend a lot of time conversing with the people you meet in the wasteland. Some of these people are going to be easy to understand, others, not so much. Subtitles will help you process the information coming out of a conversation. They make character background details and plot elements harder to miss.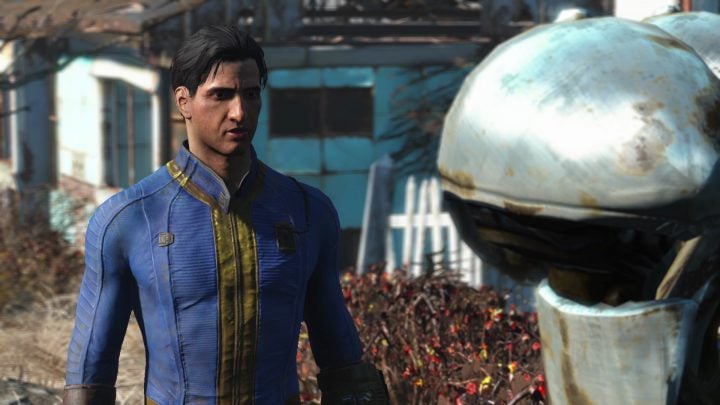 There's also going to be a ton of background noise. Enemies will yell stuff at you, NPCs will talk to you in passing, and you'll hear conversations between NPCs. Subtitles will help you absorb all of it.
At the very least, we recommend turning them on for the beginning of the game so that you're able to follow along as the story progresses. The first part of the game can be a little hectic and overwhelming and subtitles will be a calming presence.
You can turn them on or off anytime in settings. We've kept them on throughout our 100+ hours of gameplay.
Fallout 4 Problems & Fixes
If you've heard of Fallout 4 you've probably heard about some of the problems plaguing the game. Fallout 4 problems are a problem on Xbox One, PS4, and PC, even after Bethesda's 1.02 patch.
There is a good chance that you'll encounter something during the early part of the game. Maybe it's a broken quest. Maybe it's a performance issue with your PC. Maybe it's a sound problem or a disappearing Pip-Boy. Maybe your controller won't work with your PC. Whatever it is, you'll want to try and fix it.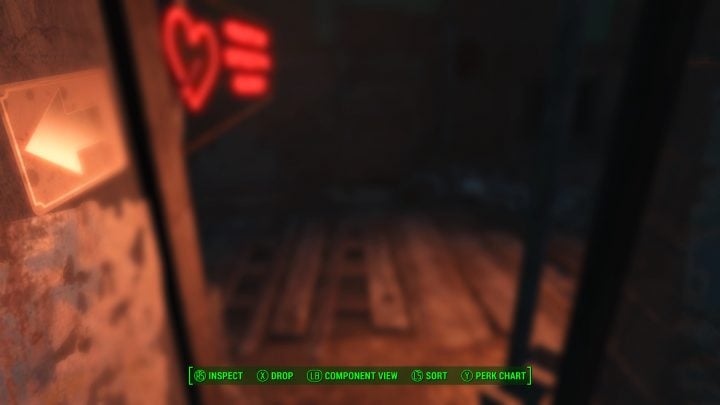 It would be wise to have a list of fixes for Fallout 4 problems at your side when you start. Our list of fixes for common Fallout 4 problems is a great starting point though you might need to branch out to other resources if you can't find a fix there.
You'll also want to get familiar with Bethesda's bug reporting tool that allows you to submit your problem to Bethesda engineers.
It would also be a great idea to check on your graphic and audio drivers if you're playing on PC. These could be the source of problems so you'll want to ensure that you're using the most up-to-date versions.
Download the Pip Boy App
If you're getting the Fallout 4 Pip Boy Edition, or if you just want to keep track of your character during family dinner, download the Pip Boy application on your iOS or Android device.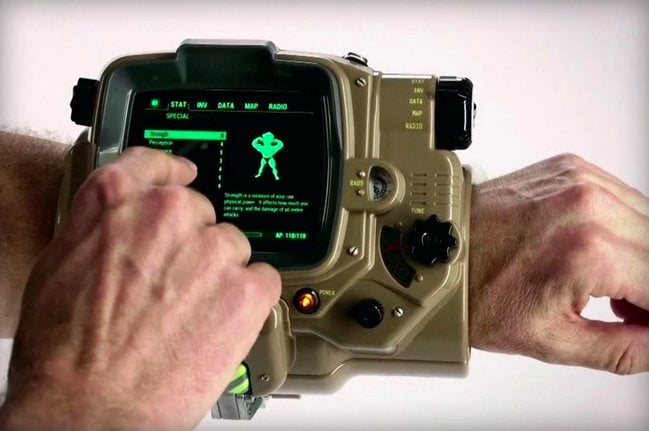 Bethesda's Pip Boy app is going to bring the Pip Boy that comes in the Pip Boy Edition to life. It's also going to serve as a fantastic resource for those of you that don't have a lot of time to game.
It will help you plan quests and stat upgrades. We've planned out an entire day of Fallout 4 while in bed the night before.
Fallout 4 Guide
You probably won't need or want help in the prologue but once you reach Vault 111 and the wasteland, it would be smart to have a guide at your side.
You could opt to pay for the Vault Dweller's Guide or you could track down a free guide like the one we have listed below.
This guide is going to be a solid resource for beginners and it's also going to come in handy once you start getting a feel for Fallout 4's world and mechanics.
Our Fallout 4 guide features some gameplay tips that will help you get started, tips for busy people, ways to level up faster, some notes about which Perks to invest in, and more.
If you want to go beyond our guide, there are a number of other resources at your disposal maybe none better than the Fallout 4 Wiki.
Fallout 4 Guide for PS4, Xbox One & PC
Fallout 4 Tips for Beginners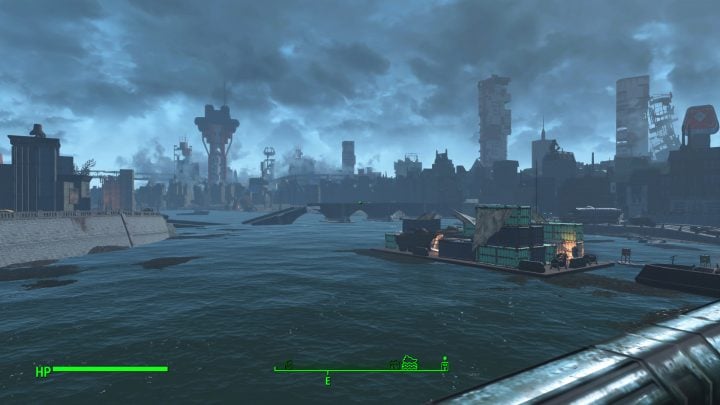 Fallout 4 is an intimidating game. It's a game that could eat up hundreds and hundreds of hours if you let it. There's no wrong way to play the game but there are some thing that we think everybody should do when you first start out.
We've put together a list of tips for beginners and even open-world RPG vets that need some direction. Fallout 4 is a deep game with a mind-boggling amount of crafting. The game also does a bad job explaining some of core mechanics. These tips will help.
We've rounded up those tips in our Fallout 4 explainer for people new to the Fallout series and open-world RPGs in general.

This article may contain affiliate links. Click here for more details.