Android Nougat vs Android 6.0 Marshmallow Walkthrough: What's New
Improved & Bundled Notifications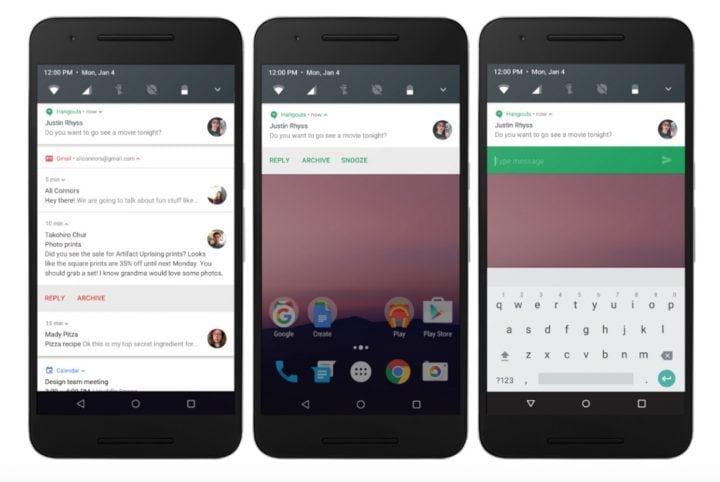 Android Nougat completely changed the notification bar too. We already explained the quick settings, but apps bundle notifications now and are more detailed. Meaning you will no longer have one app taking over the entire screen with notifications.

This is how notifications look in Android Nougat. While it doesn't look as clean as Android 6.0 Marshmallow, it's more useful. Users can reply to any notification right inside the notification bar, and the phone bundled emails together in one line.

As an Amazon Associate I earn from qualifying purchases.