Android Nougat vs Android 6.0 Marshmallow Walkthrough: What's New
Notification Bar Toggles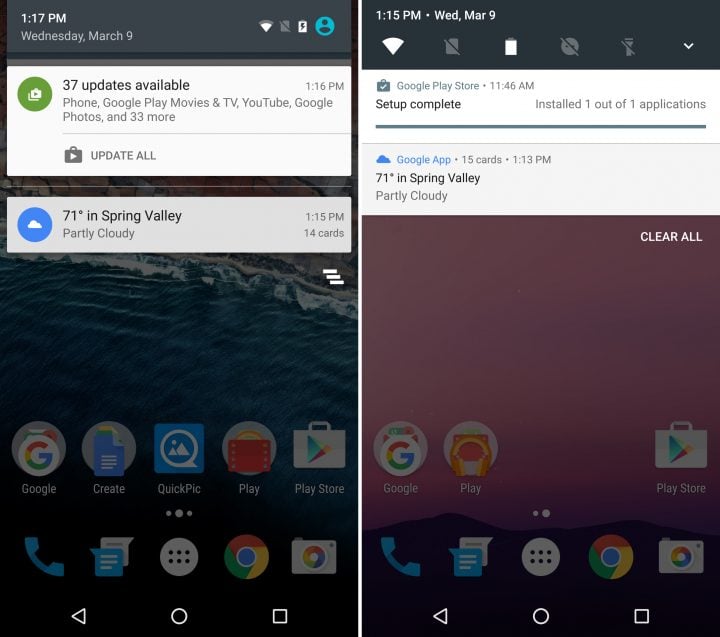 With Android Nougat Google added little icons to the top of the notification pulldown bar. These are "Quick Settings" like WiFi or Bluetooth. We've seen this from other manufacturers like Samsung, but now it's built-in. You can also long-press any quick settings icon to enter the settings menu for it.
Above you can see the notification bar on Android 6.0 (on the left) vs Android N on the right. Users can customize the order as they see fit, too, which is a nice addition.

As an Amazon Associate I earn from qualifying purchases.