AT&T Galaxy S4 Lollipop Release: 5 Things to Know
Earlier today, AT&T announced the start of its Samsung Galaxy S4 Android 5.0 Lollipop update.With that in mind, we want to take a look at what users need to know about the AT&T Galaxy S4 Lollipop update and its release.
A month ago, AT&T confirmed plans to roll out a Samsung Galaxy S5 Android 5.0 Lollipop update. At the time, many believed that the flagship would be the first in line to AT&T's Android 5.0 Lollipop roll out. As it turns out, it could be last in the pecking order as AT&T's rolled out three major Android 5.0 Lollipop upgrades to other users.
First it was the Samsung Galaxy Note 4 Lollipop update and the Galaxy Note 3 Lollipop update. Those updates have been live for a few days now they both deliver huge upgrades to owners. Today, AT&T confirmed the start of another roll out though it wasn't the one (Galaxy S5 Lollipop) that many people were expecting.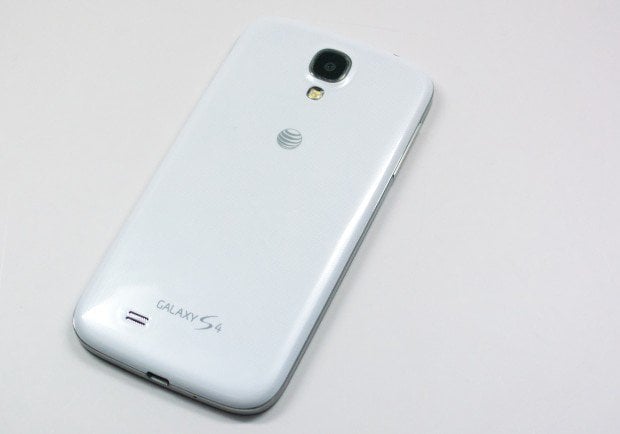 A short time ago, AT&T revealed the start of its Galaxy S4 Lollipop release. The update represents the third major update for the AT&T Galaxy S4 variant and quite possibly, its last. Samsung and its carrier partners typically keep devices updated for two years before kicking them to the curb and the Galaxy S4 is nearly two.
It also represents the first Galaxy S4 Lollipop release in the United States. None of AT&T's rivals have confirmed the update and release dates remain out of reach for the moment.
As expected, AT&T's Galaxy S4 Lollipop release is huge upgrade for the former flagship and it brings a ton of changes to its users. With the AT&T Galaxy S4 Lollipop update live, we want to take a look at the most important things users need to know about the AT&T Galaxy S4 Android 5.0 Lollipop update and release.
Prepare Your Device Right Now
If you haven't do it already, now is the time to prepare yourself, and your AT&T Galaxy S4, for Android 5.0 Lollipop's arrival. This is not your average Android update and you'll want to ensure a smooth transition from Android 4.4 KitKat.
We've outlined a number of steps to take before installing the Galaxy S4 Lollipop update and we've also prepared some Galaxy S4 Android 5.0 release date tips that are going to help you with today's release. You don't need to follow them all but we suggest taking a look at them before making your move. They will come in handy for some of you.
AT&T Galaxy S4 Lollipop Release
If you've prepared yourself and your device and you're ready to roll, note that AT&T's Galaxy S4 Lollipop update is rolling out right now. AT&T's been known to roll its updates out in batches over an extended period of time and we expect something similar from the Galaxy S4 Lollipop upgrade. Some of you will probably see it pop up today while others will likely see it a few days from now.

There are also a few things you should know about the AT&T Galaxy S4 Lollipop update itself. First, it's massive, nearly 1GB in size. That's big for an Android update and it means that the installation will probably take you some time. Samsung says that its Lollipop updates can take anywhere from 30 minutes to an hour to complete.
You also have to use Wi-Fi to download the software. The installation time will vary based on connection speed so you AT&T Galaxy S4 users will want to make sure that the device is connected to a high-speed Wi-Fi network. Otherwise, you could be waiting awhile.
Android 5.0 Lollipop vs. Android 4.4 KitKat
As we mentioned, this is a big update for the AT&T Galaxy S4, arguably its biggest ever. Android 5.0 Lollipop brings some massive changes to Samsung's aging former flagship including Material Design.
Those who aren't familiar with the changes will want to take a look at our Android 4.4 KitKat vs. Android 5.0 Lollipop comparison. It will go over some of the basics that you really should know about before installing the new firmware. Your operating system is going to look at lot different with Android 5.0 Lollipop on board and unprepared users have been stunned by the changes.
Android 5.0 vs Android 4.4 Walkthrough: What's New in Lollipop
Android 5.0 vs Android 4.4 - Lockscreen
 With Android 5.0 Lollipop Google has slightly improved the lockscreen. There's now a shortcut to the dialer by swiping left to right, and notifications are more useful and interactive. Shown right on the lockscreen they can be swiped away, slide down to expand, or double tap to instantly unlock right into that app or notification. Everything is simple and smooth, and we still have full-screen album artwork on the lockscreen while playing music.
The quick shortcuts and improved notifications will come in handy for all users.
AT&T's change log also highlights some of the specific changes including the removal of Code Scanner, Browser Bar and Softcard apps. We doubt that any of you will miss those.
Galaxy S4 Lollipop Problems
Before you install the AT&T Galaxy S4 Lollipop update, you need to know that there are a number of Android 5.0 Lollipop problems plaguing owners of the Galaxy S4 on Lollipop.
We've heard about abnormal lag and battery drain issues. We're also seeing complaints about SMS problems, low speaker volume, and various other messaging problems. The problems have apparently gotten so bad that some people are looking to move back to Android 4.4 KitKat. Fortunately, there is a way to do that if you want.
It's worth noting that AT&T's Galaxy Note 4 and Galaxy Note 3 are also suffering from Lollipop problems so there's a good chance that the Galaxy S4 will encounter some issues of its own.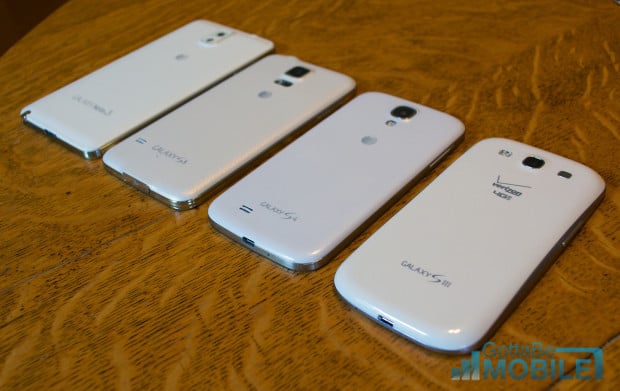 There's no guarantee that you'll run into these same Galaxy S4 problems after installing Android 5.0 Lollipop. That said, you would be smart to familiarize yourself with the struggles of your fellow Galaxy S4 users. This way, you won't panic if you do run into something.
More often than not, it's better to wait a few days for the smoke to settle before installing a major Android update. That way, you can get a feel for the initial problems plaguing the software and gather feedback from fellow users. AT&T's community forums are a good place to start though you'll want to branch out to social media and other forums as the roll out picks up the pace.
Fixes for Galaxy S4 Lollipop Problems
Now that AT&T's new Lollipop update is rolling out, we highly recommend getting familiar with fixes for Galaxy Note 4 Lollipop problems. That way, if you do run into some issues after getting the update on board, you'll be ready.
We've tracked down some of the more common Galaxy S4 Lollipop problems and offered possible fixes to those issues. These fixes aren't guaranteed to work but they are still worth knowing.
Battery life problems are among the most common Galaxy S4 Android 5.0 issues impacting device owners. So, in response, we've also put together an extensive set of fixes for Galaxy S4 Lollipop battery life problems. Those of you looking to make the move to Android 5.0 would be wise to consult those fixes both before and after the upgrade.

As an Amazon Associate I earn from qualifying purchases.