With the Destiny 2 release date quickly approaching, everyone interested in the game has turned their attention to saving as much on it as possible. The best Destiny 2 deals get gamers the upcoming role-playing game for $47.99.
You need Destiny 2 deals to keep the cost of playing on launch week low. A standard copy of the game costs $59.99 on its own. To get the most out of the title, you need the Destiny 2 Expansion Pass that unlocks two major content packs for $34.99. Paying $89.99 gets you the game and the expansion pass together. The most expensive version of Destiny 2 costs $249.99.
Read: Destiny 2 Pre-Orders: Which Edition Should You Buy?
Best Destiny 2 Deals
Here are the best Destiny 2 deals. Taking advantage of these promotions will save you cash when Destiny 2 launches on September 6th for Xbox One and PS4. Some of these deals do require a membership. Others deals are open to everyone.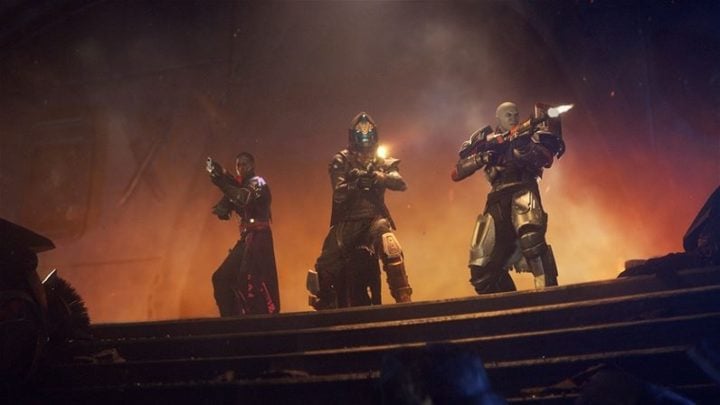 Amazon Prime Destiny 2 Deals
At Amazon, subscribers to Twitch Prime and Amazon Prime save 20% on all physical games. Because the savings covers upcoming releases, shoppers can pre-order Destiny 2 now for $47.99 instead of $59.99 and get free release day delivery.
Read: Should You Get Amazon Prime?
This Destiny 2 deal has some stiff requirements. Buyers that don't already have an Amazon Prime subscription need to purchase one. Amazon Prime costs $99 a year or $10.99 a month. Second, Amazon Prime subscriber don't get a discount on Destiny 2 Collectors Edition. Amazon removed collector editions from Prime discounts.
Best Buy Destiny 2 Deals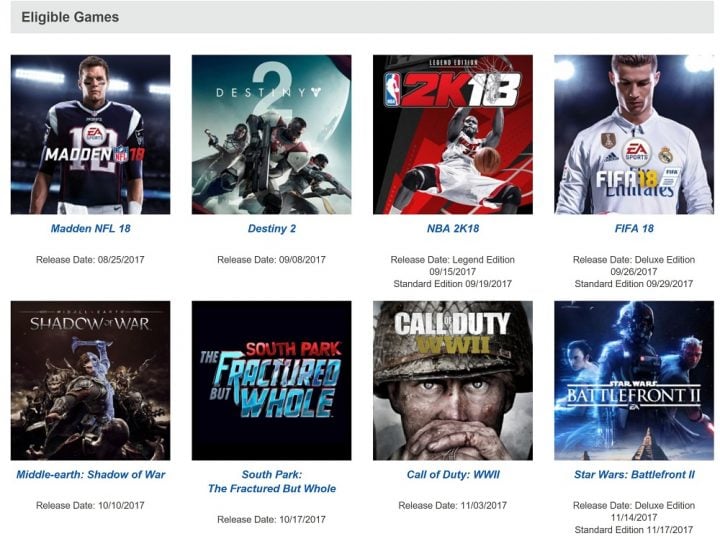 The first of Best Buy's Destiny 2 deals requires a subscription to the company's Gamers Club Unlocked program. The program slashes the cost of games on a disc by 20% when shoppers pre-order. With the savings, Destiny 2 is only $47.99. A Gamers Club Unlocked Subscription costs $30 for two years.
Read: Is Gamers Club Unlocked Worth Buying?
The second of Best Buy's Destiny 2 deals requires a free membership to the company's My Best Buy Rewards program. Members get a $10 digital certificate when they pre-order the game. Unfortunately, the savings isn't instant. Shoppers need to apply the certificate to a later purchase.
 See this Destiny 2 Deal at Best Buy 
Save on Destiny 2 with Microsoft Rewards
Some smart shoppers are using the Microsoft Rewards program to save on digital copies of Destiny 2
The program gives users points for browsing the web with Microsoft Edge and searching the internet with Bing on their PC and smartphone. Buying digital games, music or video from Xbox also gets shoppers Microsoft Rewards points. The company doesn't limit how many times users can claim Xbox Store credit with their points.
You won't get an immediate Destiny 2 disount, but you will get points for the game's purchase price. You can apply those points towards Xbox Live gift cards and subscriptions later.
  Register for Microsoft Rewards 
Save on Destiny 2 with GameStop Trade-Ins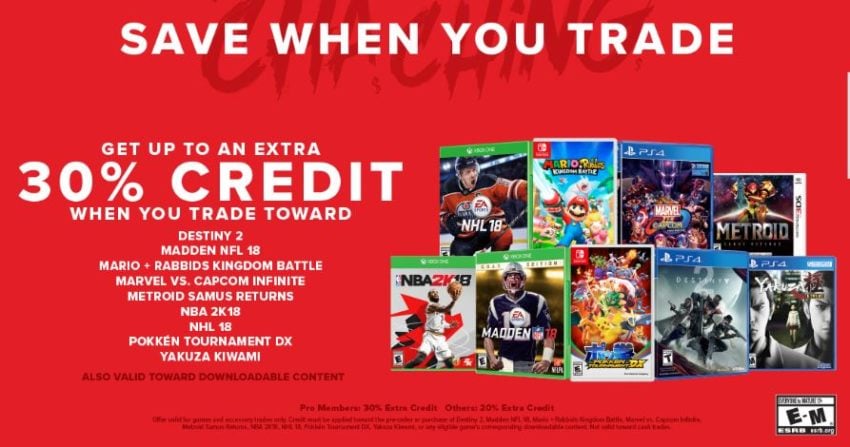 Trade-in a game towards Destiny 2 and GameStop will boost the value of that game by 20%. You can use that credit toward the purchase of the game. GameStop PowerUp Rewards Pro members save more on Destiny 2 because they get 30% extra credit. You should head to your local GameStop store to take advantage of this deal and place your pre-order quickly.
Read: How to Trade-In Xbox One Games 
When to Expect Better Destiny 2 Deals
If you don't see any Destiny 2 deals that interest you now, remember to keep checking. More deals could arrive soon.
The Destiny 2 for PC release date is October 24th. Expect Nvidia and some other companies to offer the game for free with video cards and new PC purchases.
Destiny 2 deals should turn up again this holiday. Retailers discount major game releases to convince shoppers to purchase new console and accessories at their Black Friday and holiday sales.
4 Reasons Not to Pre-Order Destiny 2 & 4 Reasons You Should
Pre-Order to Get Early Access to the Destiny 2 Beta
Gamers that place a Destiny 2 pre-order won't spend hours downloading the files they need for the Destiny 2 Beta. They will get time with the game before it's opened to the public.
The Destiny 2 Beta opens to PC players on on August 28th for anyone that pre-orders a PC copy of the game. The open beta starts on August 29th, and everyone will attempt to play the game then.
Open betas come with hiccups, and gamers create long loading times by trying to play at the same time. It also takes a long time to download the necessary files through the Blizzard Battle.net software.


As an Amazon Associate I earn from qualifying purchases.