7 Best Office 365 Alternatives in 2018
Before you subscribe to Office 365, consider buying or subscribing to these Office 365 alternatives. These apps and services will save you money. Some of these Office 365 alternatives are also far easier to use than Microsoft's offering.
Office 365 is Microsoft's subscription service for its productivity apps. You get access to Microsoft Word, Microsoft Excel, Microsoft PowerPoint and other productivity apps with this service. As long as you keep paying your monthly or yearly fee, the apps keep working. Some plans include Skype calling and free OneDrive storage.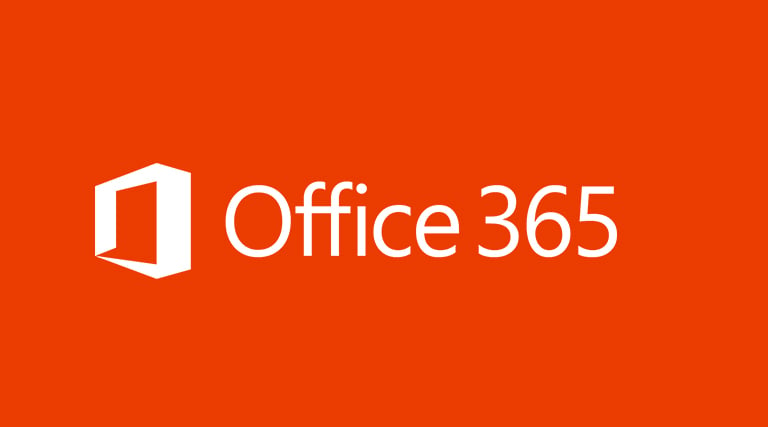 The best Office 365 alternatives also provide access to apps that let you stay productive. They do that in different ways. Some are software packages that you buy only once. Other services are websites that give you a web alternative to Microsoft's apps for free. Your documents and presentations are always available on these services.
Read: Microsoft Office 365: 3 Things You Need to Know
Why You Need Office 365 Alternatives
You need the best Microsoft Office 365 alternatives because Microsoft's offering isn't as inexpensive as you might think and isn't always the best solution.
Read: Office 365 Review: Is It Worth The Money?
Consider Office 365's pricing. The monthly or yearly cost of Office 365 increases the more users and features you need. It's $6.99 a month, but that grows to $9.99 when you need to cover a family of five. If business email and a messaging app for your organization are must, you need Office 365 for Business. Those plans start at $8.25 per month for each user. Microsoft charges more if you don't pay for an entire year up-front.
Second, you need these Microsoft Office 365 alternatives if Office 365's features are overkill. An entire suite of productivity apps aren't useful to someone who only edits Word documents a few times a year. What if you don't create spreadsheets and have never used PowerPoint for a presentation? Office 365 isn't the best choice for you either.
These are the best Office 365 alternatives in 2018.
Best Office 365 Alternatives in 2018
Google Docs
Office 2016
WPS Office
Open Office
SoftMaker Office 2016
Office Mobile
G Suite by Google Cloud
Google Docs – Free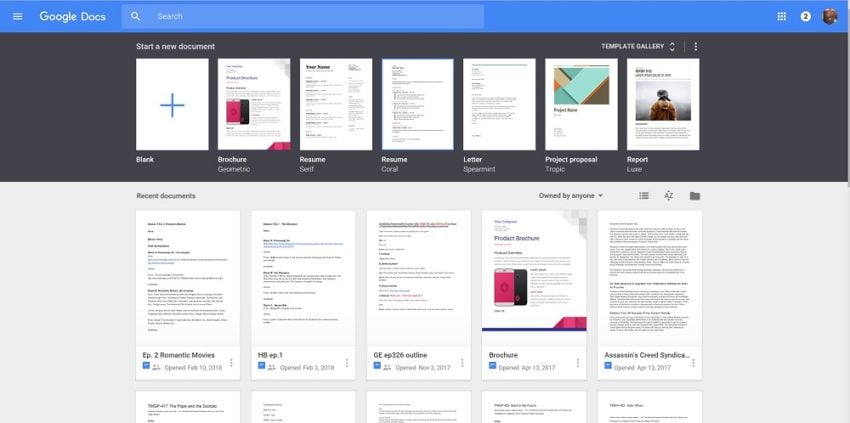 Google Docs is the least expensive and easiest to use of all the great Office 365 alternatives. It offers only the features you need, and it doesn't take up any space on your Windows PC or Mac.
You see, Google Docs – like the rest of your Google experience – lives in your browser. Everything you create with this suite of web apps stays on Google Drive. You can edit what you create on your own, or share a link with other people and collaborate in real-time. You don't need to worry about which app or program the person receiving your documents is using because their web browser does all the work. Docs also saves files to your PC.
Read: Google Drive is Finally Real: Google Docs with More Storage
Google Docs has four core apps: Docs is the suite's Microsoft Word alternative. Sheets replaces Excel, and Slides is Google's version of Microsoft PowerPoint. Google Forms lets you gather and information from other people in online surveys.
Free
Replacements for Word, Excel and PowerPoint
Includes a form creator
Lives in your browser
Office 2016 – $149.99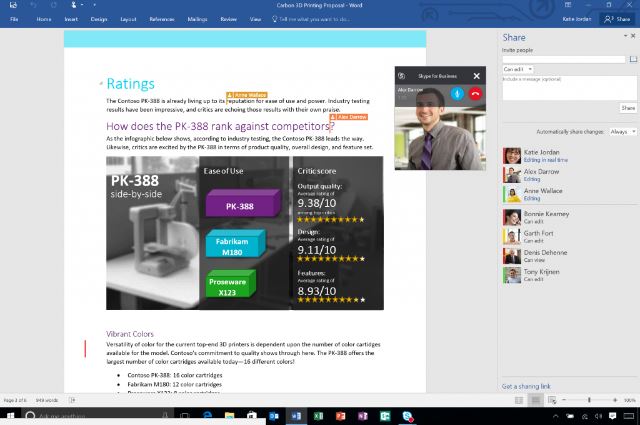 Office 2016 includes the same programs as Office 365 for a single one-time fee.
How much you pay for this Office 365 alternative depends on your needs. Office 2016 Home & Student unlocks Microsoft Word, Microsoft PowerPoint, and Microsoft OneNote for $149.99. The Home & Business bundle includes Microsoft Access and Microsoft Publisher for $229.99. It doesn't include the online extras that you probably won't use anyway, like Skype calling and OneDrive storage.
Read: Office 365 vs Office 2016: Which is Better?
The only bad thing about Office 2016 is that you can only install it on a single PC. If more than one person needs these apps, you're better off trying other Office 365 alternatives.
One-time fee
Same apps included with Office 365
WPS Office Free – Free
WPS Office Free is a complete Microsoft 365 alternative for users with only basic needs. As its name suggests, it doesn't cost anything to use the suite. You unlock extra features for your business with a yearly subscription.
This Office 365 alternative lets you create documents, spreadsheets and presentations for your meetings. It also shares the tabbed interface that Microsoft's apps use, so you won't waste hours trying to learn how each app works. A new Paragraph Layout tool lets you select entire chunks of your work to format and move around effortlessly. Each app comes loaded with tons of templates to get you started on your next project.
Read: Office for iPad: 5 Alternatives for the iPad
WPS Office Premium is a $29.99 a year upgrade for the basic suite. It unlocks file syncing between 3 PCs and 6 smartphones or tablets. It also adds more templates, turns on an Advanced Writer experience and unlocks a free PDF converter.
Offers free experience
Subscription costs less than a year of Microsoft Office
Similar design to Microsoft Office
Open Office – Free
You get more productivity apps with Open Office than other Office 365 alternatives. Even still, it's entirely free to download and doesn't have ads.
The Open Office suite consists of a word processor, a spreadsheet tool, a presentation creator, a diagram maker, a database creator and a dedicated Math app for equations and formulas. These programs can replace Word, PowerPoint, Excel, Visio and Access. Because the apps are open-source and maintained by the community, you can install them on as many PCs as you want.
Document compatibility is solid with Open Office. The apps read documents you created in Microsoft's apps and save in their own format. You can also save in Microsoft's formats if you're sending a document to someone who doesn't use Open Office.
Know that these apps abandon the tabs interface of Microsoft Office for menus and icons that sit at the top of your screen. Because of that, it may take you some time to fully adjust to them.
Free with no ads
Includes replacements for Visio and Access too
Can take some getting used to
Open and save in Word formats
SoftMaker Office Standard 2018 – $69.95
With SoftMaker Office Standard 2018 is another solid Office 365 alternative for anyone that doesn't want a subscription service tied to their productivity.
You get an alternative to Word, Excel, PowerPoint and Outlook when you buy this suite. Each app has a tabbed interface like the one that Office uses. If you never liked that interface, you can switch back to menus and icons in each app. That's a feature some Office users have called on Microsoft to add for years. Each app also knows how to make itself more touch-friendly and use space better on a 4K display.
If you need to share what you've created with someone, export it as a PDF or save it in the same format that Microsoft Office uses without buying any extras.
SoftMaker Office Standard 2018 costs $69.95. You can install it on up to 5 PCs without paying for another copy.
Switch interfaces depending on your tastes
Includes an Outlook alternative
Uses Office formats
One key will work on five PCs
Buy SoftMaker Office Standard 2018 for $69.95  
Office Mobile – Free
Another Office 365 alternative made by Microsoft, Office Mobile is for users with small computers who don't usually edit documents at all.
Office Mobile is what Microsoft calls its latest apps for Windows 10 PCs, smartphones and tablets. The suite consists of Word Mobile, PowerPoint Mobile and Excel Mobile. You can create documents and collaborate with other people using these apps for free, but only if your device's screen is smaller than 10.1-inches. Anything bigger, and you can only view existing documents without an Office 365 subscription.
Read: How to Get Free Microsoft Office in Windows 10
If you only need to look at something someone else created or work on your iPad or Android device, Office Mobile is the best way to go.
Free to view and edit on smartphones, tablets and PCs on screens smaller than 10.1-inches
Takes up far less space than Office 365 desktop apps
Built-in collaboration & OneDrive support
Download Office Mobile for Free from the Microsoft Store
G Suite by Google Cloud – $5 A Month
If you own your own business, you don't need Google Docs. You need G Suite, Google's complete Office 365 for Business alternative.
With G Suite, you get the tools you need for a professional presence online and a frictionless workflow. It comes with video and voice conferencing and custom email address that rely on Gmail. This is on top of the Docs, Spreadsheets and Presentation web apps you can use to create things from your browser. Leave your work on Google Drive to share it and your calendar with other team members as your business grows. There's offline saving too.
Plans start at $5 a month per user. The more you pay for G Suite, the more security and management tools you unlock for easier management.
Custom Email Address
Video calling and voice conferencing
30GB of cloud storage
Shared calendars
Replacements for Word, Excel and PowerPoint
Try G-Suite by Google Cloud for Free
5 Best Windows 10 Laptops Under $500 in 2018
Dell Inspiron 15 3000 - $429.99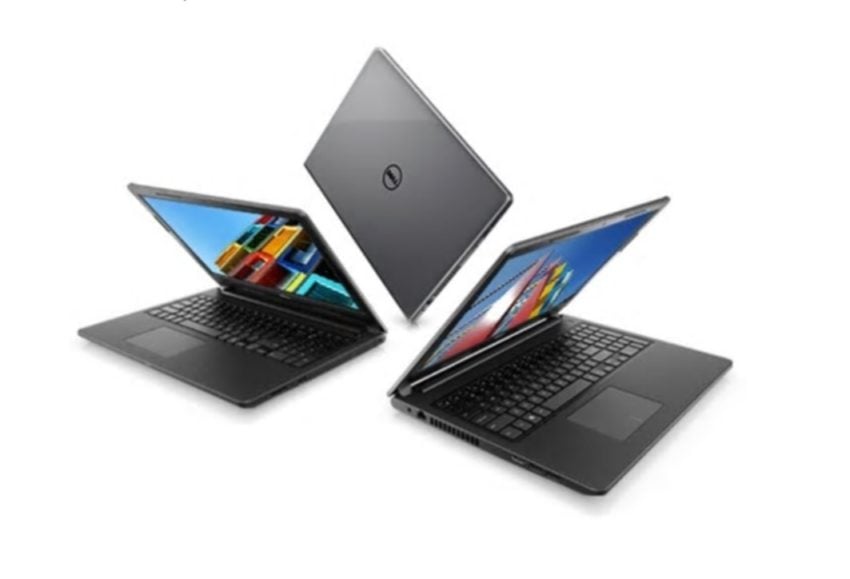 One of Dell's cheapest Windows laptops ever, the Dell Inspiron 15 3000 is for classic laptop lovers. Its 15-inch screen will never leave you wanting to connect an external display and it has plenty of ports and an all-too-rare DVD drive.
You get to choose whether you want the lowest possible price or a more well-balanced machine that costs a little more. The $299 model has 4GB of DDR3 RAM, a 500GB hard drive and an Intel Celeron Processor. Exchanging those for a more performance friendly Intel Core i3 processor, 6GB of RAM and 1TB of internal storage for photos, videos documents and videos brings the price to $429. The $499.99 model has an Intel Core i5 processor and 8GB of RAM.
Every Dell Inspiron 15 3000 has an SD card reader, headset jack, USB 2.0 port, lock slot, Ethernet port USB 3.0 port and a HDMI port. At 8 hours between charges, they should all last through a day of classes or casual browsing at your favorite coffee shop.


As an Amazon Associate I earn from qualifying purchases.