GTA 5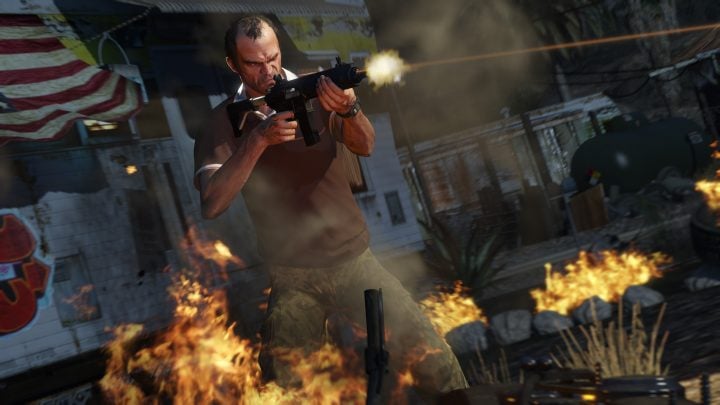 Rockstar re-released GTA 5 for PS4 and Xbox One, and it remains one of the most exciting games to play almost a year later thanks to a massive online component that allows gamers to do more than just play through the long and detailed single player missions.
Live a ridiculously lush and dangerous online life in the GTA Online portion of GTA 5 where you can join up with friends or go it alone as you build a bigger and better apartment, own real estate, cars and build a fortune.
GTA 5 is available as low as $40 at Amazon, Walmart and Best Buy.