Destiny: The Taken King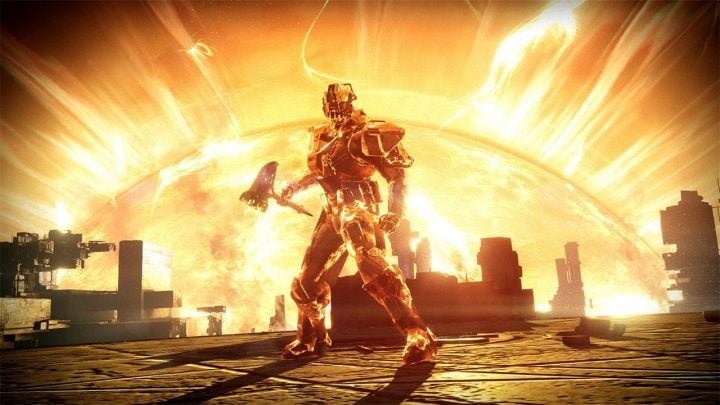 It's not too late to get into Destiny, even though the original release is almost a year old. Thanks to DLC, updates and improvements -- plus the all new Destiny The Taken King release, there is a lot of play left in this game.
In Destiny The Taken King, you get a new campaign, new locations, new abilities and new activity. The campaign is described as,
"A massive Hive Dreadnaught ship looms in the rings of Saturn. Oryx, The Taken King has arrived in our solar system, bringing with him a corrupted army to exact revenge on the Guardians who destroyed his son Crota, and to consume our worlds. Arm yourself with newfound abilities, weapons, and gear. Defeat the Taken hordes. Make your way aboard the Dreadnaught, and face Oryx himself within his inner sanctum."
With the Legendary Edition gamers get the base game, three Destiny Expansions and the new Taken King expansion for $59.99.
Destiny The Taken King Legendary Edition is available at Amazon, Walmart and Best Buy.