ZaggKeys Cover iPad Mini Keybaord Backlit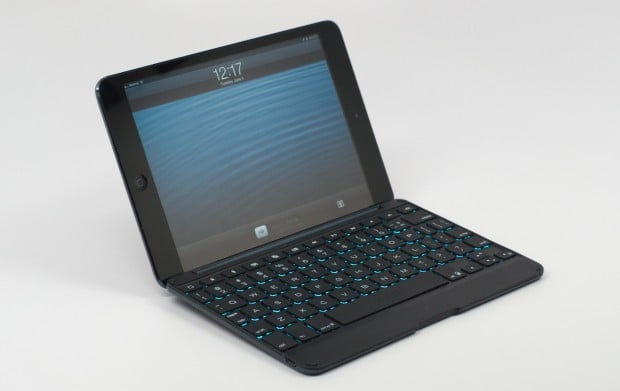 The ZaggKeys Cover Keyboard for the iPad mini is the best in its class. It fits the iPad mini nicely, has backlit keys and it protects the iPad's display. Unlike other iPad mini cases we've seen, the ZaggKeys Cover for iPad mini has a slot for the tablet at the back edge of the keyboard. That means there's more space for keys than the numerous keyboards that have the iPad slot in about an inch away from the rear edge.
Read: ZaggKeys Cover iPad mini Keyboard Review
Another thing we love about the ZaggKeys Cover for iPad mini is that the display can rest at multiple angles. Many other iPad keyboards have a single fixed position.

The ZaggKeys Cover iPad mini keyboard costs $99 at Zagg.com.

As an Amazon Associate I earn from qualifying purchases.