Samsung Galaxy Note 3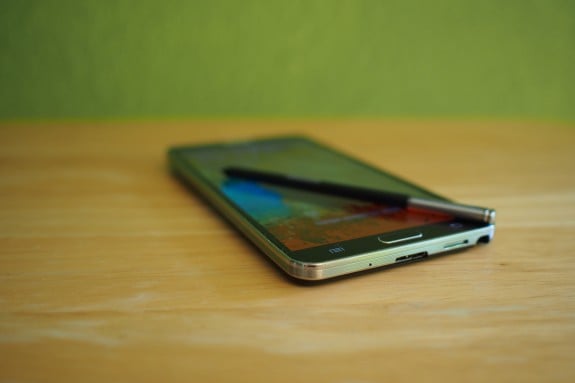 The Samsung Galaxy Note 3 brings enhanced S Pen usage that builds on the features of the Galaxy Note 2, but offers faster access to Air Command, a pallet of five commonly used options that let users take a note, search the phone and even create a small pop up window for a second app to run inside.
The Galaxy Note 3 also handles multi-tasking incredibly wll, allowing users to open two apps at once on the large 5.7-inch 1080P display. The new multitasking mode for the Note 3 even allows users to run two instances of one app at the same time so it's possible to keep multiple chats going at once.
While the Samsung Galaxy Note 3 is large, the slim bezels and thinner design keep this large phone usable.
Read: Galaxy Note 3 Review

As an Amazon Associate I earn from qualifying purchases.