HTC One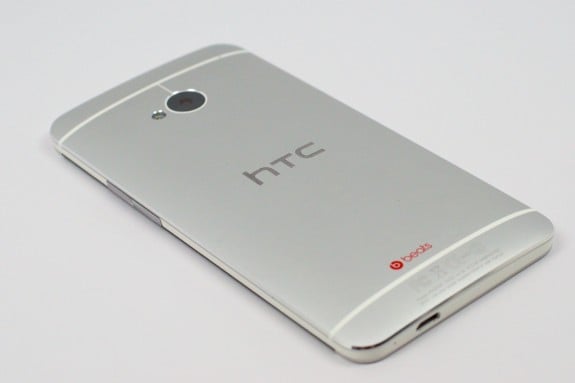 The HTC One is one of the best Android Phones released in 2013. It's the only Android phone that meets  or exceeds Apple's meticulous build quality. The metal back makes it solid and durable. As we mentioned in our HTC One review, if Apple happened to design an Android phone, it would the HTC One.
This phone sounds better than any other we've heard so far. Its BoomSound speakers face forward, producing clear and crisp sound that hasn't been bounced off of another object first. The pair of speakers are miles ahead of the single speaker found on the iPhone 5s or Galaxy S4.
The HTC One design isn't the only thing we love about the HTC One. Its Zoe feature captures three seconds of video every time a photo is shot. The videos and photos are then automatically remixed into 30 second highlight reels that look like you put a lot of effort into creating. The clips can easily be shared to Facebook and other social media sites.
Read: HTC One Review

As an Amazon Associate I earn from qualifying purchases.