14 Common macOS Sierra problems & Fixes
The macOS Sierra update delivers exciting new features to Macs. With macOS 10.12 users also get a collection of problems and issues. After looking through complaints from macOS Sierra users we are able to show you how to fix the most common macOS Sierra problems on your MacBook, iMac and other Apple computers.
We'll look at the macOS Sierra problems that are frustrating users who are just now upgrading to macOS 10.12 from OS X El Capitan with installation errors and other problems that can ruin your day.
The macOS Sierra update arrived on September 20 for most computers that can run macOS Sierra. There is no massive macOS Sierra Microsoft office compatibility problem like we saw with the OS X El Capitan update last year, but there are some issues.We are starting to see companies respond and offer fixes in the near future.
Many users are reporting macOS Sierra issues on Twitter, forums and directly to Apple looking for a solution. There are some quick fixes for macOS Sierra problems that will get you back on track, but for some users more drastic measures are needed.
Here's a list of common macOS Sierra problems and fixes;

Learn how to fix common macOS Sierra problems on your own, without calling Apple or setting up a Genius appointment at an Apple Store.

How to Fix macOS Sierra Installation Problems
If you run into macOS Sierra installation problems you may need to try installing in Safe Mode. Some users report that their macOS Sierra installation freezes and requires them to restart the Mac and start over.
When this happens you should try uninstalling any antivirus software that you are running. If macOS Sierra installation problems persist, try booting in safe mode.
Hold the Shift key while you press the power button and keep holding the shift key. This will start your Mac in Safe Mode. Once in this special mode, try installing macOS Sierra again.

How to Fix macOS Sierra Slow WiFi Problems
Is your WiFi slow after upgrading to macOS Sierra? We are hearing about macOS Sierra WiFi problems leading to slow page loading and downloads.
When you experience bad WiFi performance on macOS Sierra you need to delete you WiFi preferences and start over. Go to the System Configuration folder – /Library/Preferences/SystemConfiguration/ to delete a group of files.
Press Command + Shift + G in Finder and then paste that address in to find the files below.
com.apple.airport.preferences.plist
com.apple.network.identification.plist
com.apple.wifi.message-tracer.plist
NetworkInterfaces.plist
preferences.plist
Delete these files and then reboot you Mac and your router. This shoudl fix most slow macOS Sierra WiFi problems.

How to Fix Not Enough Space to Install macOS Sierra
Do you get an error when you try to instal macOS Sierra saying you need more space? It's very possible that you have a bunch of junk taking up space on your Mac.
You should use this guide to free up space on your Mac, and this guide to free up Other storage space on your Mac.
Once you delete files on your Mac and restart you should be able to install macOS Sierra. If you still have trouble boot into Safe Mode and try installing the update.

How to Fix macOS Sierra Won't Start Problems
If your Mac won't start on macOS Sierra you may need to reset your NVRAM and PRAM. This won't delete any of your data on the Mac, but it can quickly fix macOS Sierra startup problems.
Restart your computer and then hold Option + Command + R + P. Keep holding the keys until you hear two chimes during startup. After the second chime let go and the Mac will likely boot.
On the 2016 MacBook Pro you need to hold those buttons for 20 seconds to make sure the reset takes place.

How to fix Slow Mac after Installing macOS Sierra
Is your Mac slow after installing macOS Sierra? That's a common issue, but many times it's temporary as your computer re-indexes and performs other maintenance tasks in the background.
The first thing to try is restarting your Mac. If that doesn't help you may need to wait for the Mac to catch up to the new installation. This shouldn't take more than a day. If this continues look at your Activity Monitor app to see what app is using the most RAM and CPU.
Close an app in Activity monitor that is out of control and see if your Mac performance is better.
The latest macOS Sierra updates delivered important fixes, so make sure you are on the new version before you do anymore troubleshooting.

How to fix macOS Sierra USB Audio Problems
If you cannot use your USB headphones with macOS Sierra without running into audio problems you need to install an update.
This is a known issue and one that Apple confirmed is fixed in macOS Sierra 10.12.5 that arrived on May 15th. You can install this as a free update and it's the best way to fix this problem.
How to fix macOS Sierra Apps Damaged and Can't Be Opened
If you try to use an app and see an macOS Sierra error message that says the app is "damaged and can't be opened", you should update the app or try to clear your cache.
Before you clear the cache, check to see if there are any updates for your app. Some apps don't work yet on macOS Sierra.
Open Finder and press Command + Shift + G and past in ~/Library/Caches and then delete everything inside the folders. You can also clear out the /Library/Caches folder. 
If apps are still damaged try resetting your PRAM. If that fails try re-installing the app or holding option and command when you open the app.

macOS Sierra Auto Unlock with Apple Watch Problems
If you cannot setup auto unlock with the Apple Watch on macOS Sierra you should make sure you have a computer that is from 2013 or later. You cannot use an older computer.
Another issue is that you must switch from two-step authentication to two factor authentication. You'll need to login to your Apple ID online and turn off two step, then go through a setup process to get two factor set up before you can use this feature.
The macOS Sierra updates help with this, so you should check for an update.

How to Fix macOS Sierra Bluetooth Problems
There are some macOS Sierra Bluetooth problems that prevent users from connecting a Bluetooth device to the Mac. This is especially problematic if you recently switched to Bluetooth headphones to go with your iPhone 7 or iPhone 7 Plus.
There are two things to try. First off use the Bluetooth device and your Mac until the batteries are dead on both. This may reboot the Bluetooth connection in a manner and allow things to work.
If that fails look for a firmware update for your Bluetooth headphones. Sometimes you can use an app on your iPhone to update the firmware or you may need to connect to your computer with a charging cable.
For users who cannot fix the macOS Sierra Bluetooth problems like that, you may need to downgrade to OS X El Capitan or buy a new Bluetooth device.

How to Fix Logitech Mouse Scrolling on macOS Sierra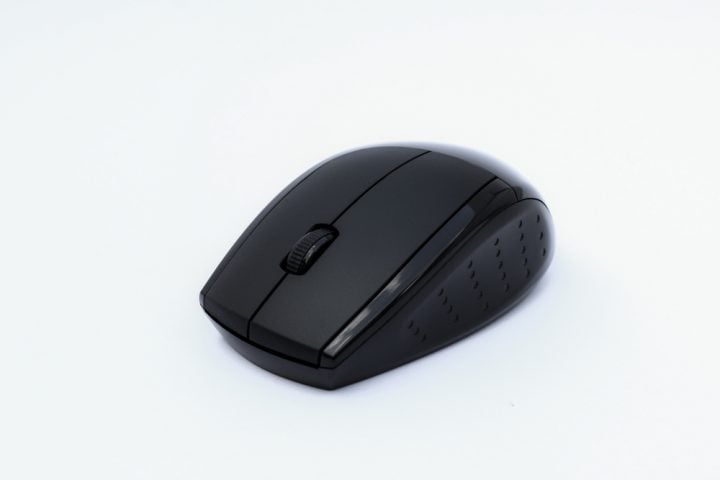 With every major Apple update to the Mac there are some Logitech mouse problems. Users report that the Logitech Performance Mouse MX and Anywhere MX mice lag while scrolling and some buttons don't work.
You will need to download the latest Logitech Control Center for macOS Sierra 10.12. This should fix the problem for you.

How to  Use Fujitsu ScanSnap Scanners on macOS Sierra
The Fujitsu Scan Snap scanners do not all work correctly with macOS Sierra right after you update thanks to a way that macOS Sierra handles the PDF engine.
The company rolled out a fix, that you need to install.
Here are the files and the options that you need to download and install.

How to Fix macOS Sierra iTunes Problems
When you try to use iTunes for the first time on macOS Sierra you may find that it will not open or work.
If this happens to you, open the Mac App Store and install iTunes 12.5.1 or higher. You can also download directly from iTunes. This should solve most iTunes problems on macOS Sierra.
How to Fix macOS Sierra Problems at Work
There are a number of enterprise macOS Sierra problems and issues that you may run into at work. If you start to see problems, you need to talk with your IT department, but it may be as simple as installing the latest updates. Many of the macOS Sierra updates include fixes for enterprise problems. The macOS Sierra 10.12.6 update includes the following fixes for enterprise users.
Resolves an issue that prevents making certain SMB connections from the Finder.
Fixes an issue that causes Xsan clients to unexpectedly restart when moving a file within a relation point on a Quantum StorNext File System.
Improves the stability of Terminal app
You may also need to install updates for apps to get everything working. Once again, make sure you work with IT before installing updates.

How to Fix Annoying macOS Sierra Problems
If you run into stubborn macOS Sierra problems you may be able to fix them by performing a clean macOS Sierra installation. This overwrites your hard drive and lets you start fresh. It can, in many cases, solve odd and annoying macOS Sierra problems without a clear fix.
Another option is to downgrade to OS X El Capitan until other users identify your macOS Sierra problem and deliver a fix.
What's Next for macOS Sierra
Apple just rolled out macOS Sierra 10.12.6 with a variety of fixes and many security updates.  We expect to see new macOS Sierra updates coming in the next several months with bug fixes. Apple announced macOS High Sierra in June with a number of new features and changes. You can install the macOS High Sierra beta now if you want to try it, but many users should wait for the public release date. Watch out, as there are some macOS High Sierra beta problems as well.
14 New macOS High Sierra Features Worth Upgrading For
Upgrade for Messages in iCloud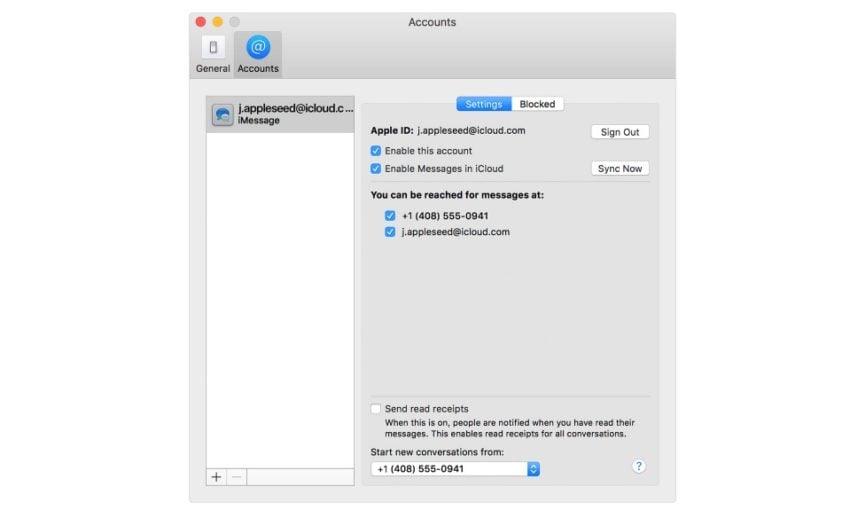 With macOS 10.13.5 your Mac can now sync messages from your iPhone and iPad even better than it could before. The new Messages in iCloud is in iOS 11.4 and macOS 10.13.5 and it can help save space on your iPhone and Mac as well as make sure your messages are always in sync.
With Messages in iCloud turned on across all of your Apple devices any changes you make in a conversation will sync to the other devices. This will remove parts of the conversation you delete, or even a whole thread when you delete it.
You This will also move all of your attachments to iCloud, which means you need less space on your Mac and iPhone. You'll need iCloud and you need two-factor authentication on your Apple ID.