14 New macOS High Sierra Features Worth Upgrading For
New macOS High Sierra Notes Features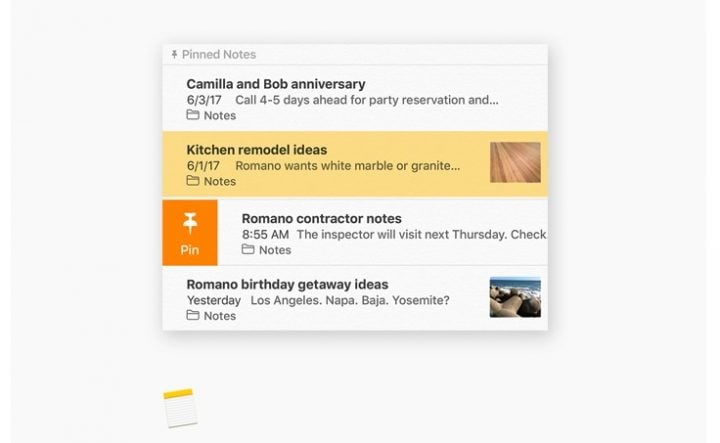 There are two key upgrades to the Notes app in macOS High Sierra. If you are a heavy Notes user like us, you'll appreciate both of these.
The first new feature is the ability to pin notes to the top. Instead of hunting for an important note, you can pin them to the top of Notes. This is on your iPhone as well, so you can keep a shopping list, to do list or key info handy.
The second new feature is the ability to add tables to Notes. While it is not going to replace a spreadsheet, it's a handy way to keep track of small pieces of information on your Mac and on your iPhone.

As an Amazon Associate I earn from qualifying purchases.