3 Reasons Not to Install macOS High Sierra Beta & 5 Reasons You Should
The macOS High Sierra beta is available for the public and for developers. You may be tempted to try out some of the exciting new features without waiting for the fall, There are good reasons to install the macOS High Sierra beta, but many users should wait until the public release — or at least until later in the beta process before trying macOS 10.13.
Apple announced the new macOS update and is offering it to developers in early June. The public macOS High Sierra beta arrived earlier this month and now we are on the second version of the public beta. We know about many new macOS High Sierra features and we are starting to learn about some High Sierra Beta problems that could make you think twice about installing.
Any beta is a work in progress, but this year we're seeing a bigger work in progress for High Sierra and for the iOS 11 beta. Even if you love to live on the edge, this might be the time to hold off at least for a few more weeks.
That said, there are a number of great reasons to try the macOS High Sierra beta on your Mac. You'll help shape the High Sierra release with your feedback and you can test out tools and workflows that you rely on or your company relies on.
Apple's macOS High Sierra beta 4 is available on all Apple computers that run macOS Sierra, so you can upgrade easily. There are some things you need to do before you install High Sierra, including making a backup so you can downgrade.
If you are trying to decide if the High Sierra beta is right for you, this list of reasons to install the beta and reasons to wait can help you decide if you should take the plunge.
Install for High Sierra Photos Features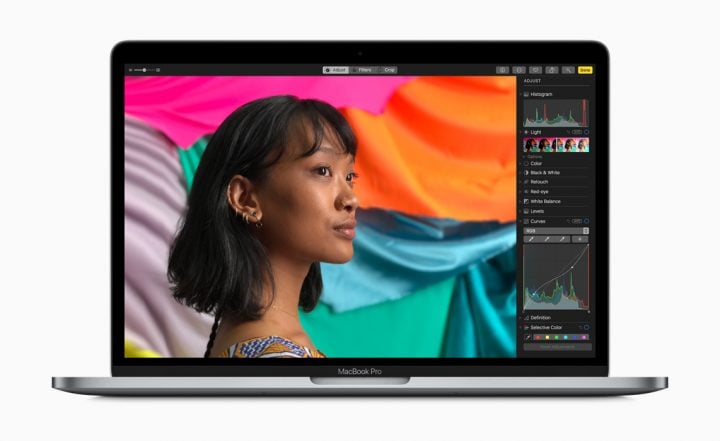 The new macOS High Sierra Photos app includes a ton of cool features that will allow you to edit your photos in new ways without using a third party tool. If you love punching up your photos, this is a major reason to use the beta. Just make sure you keep a separate safe copy of your photos in case you run into any beta problems.
You now have access to more powerful controls in macOS High Sierra, including an option to adjust the photo Curve and other higher level controls. Apple adds a new sidebar to better keep track of albums and an easier way to organize your photos with a selection counter.
Edit Live Photos like never before to make them share-worthy and access the new memories options that include your pets and the ability to recognize more events in your life. The People album is improved with more faces, and this will sync to your other devices through iCloud.
Apple also adds in support for third party tools to edit and then pass the edited version back into your Photo library, but that may not be ready just yet.