31 Cool Things the iPhone 8 Can Do
The iPhone 8 can do a lot of things that your old iPhone can't, and the iPhone 8 Plus has a few extra tricks up it's sleeve. Here are the most exciting things you can do with the iPhone 8 and iPhone 8 Plus.
You can use this iPhone 8 tips to do more with your iPhone 8 and get more for the price you paid. For most of these you will not need to spend any more money, but a few of these iPhone 8 tricks will require some accessories that will unlock hidden iPhone 8 features.
Apple's iPhone 8 is a great tool for taking pictures and it can also help you lose weight, make money and even save money so that you're ready to upgrade when a new iPhone comes out later this year.
With tons of iPhone 8 deals helping people upgrade to the iPhone 8 and iPhone 8 Plus in 2018, we are here to help you figure out exactly what your iPhone 8 can do and how you can use all the new features.
What Can The iPhone 8 Do?
The iPhone 8 and iPhone 8 Plus run iOS 11, and are due for an iOS 11.3 upgrade in the Spring that will add even more features. One of the upsides to owning an iPhone is that you will get new features added to your iPhone for at least another year or two with major iOS upgrades.
The list of cool things the iPhone 8 can do below will help you get more out of your new iPhone and might help you realize that the iPhone 8 can do almost everything that the iPhone X can do, at a cheaper price.
Take Better iPhone Photos
Customize the Control Center
See Battery Percentage
Pay for Stuff With Your iPhone
Turn Off Auto Brightness
Scan QR Codes
Mute Annoying People in Messages
Create Epic Live Photos
Charge 50% in 30 Minutes
Charge Without Wires
Backup Your iPhone Without Plugging In
Try Augmented Reality
Share iCloud Storage With Your Family
Get Help in an Emergency
Enjoy a Better Looking Display
Record 4k 60FPS Videos
Record Your iPhone Screen
Take Cool Portrait Photos
Drive Safer with Do Not Disturb
Use a One Handed Keyboard
Browse All Your Files in One Place
Talk to Your iPhone Instead of Typing
Make Webpages Easier to Read
Use the Camera as a Magnifier
Find Your Lost iPhone 8, Even With a Dead Battery
Automatically Backup All of Your Photos
Use iMessage Apps to Spice Up Your Convos
Send Messages With Cool Effects
Automatically Free Up Space on Your iPhone
Pin Important Notes
Take Screenshot and Draw On It

Check out more on how to do each of these cool iPhone 8 tips and tricks below and let me know what your favorite is, or any that we missed.
Take Better iPhone 8 Photos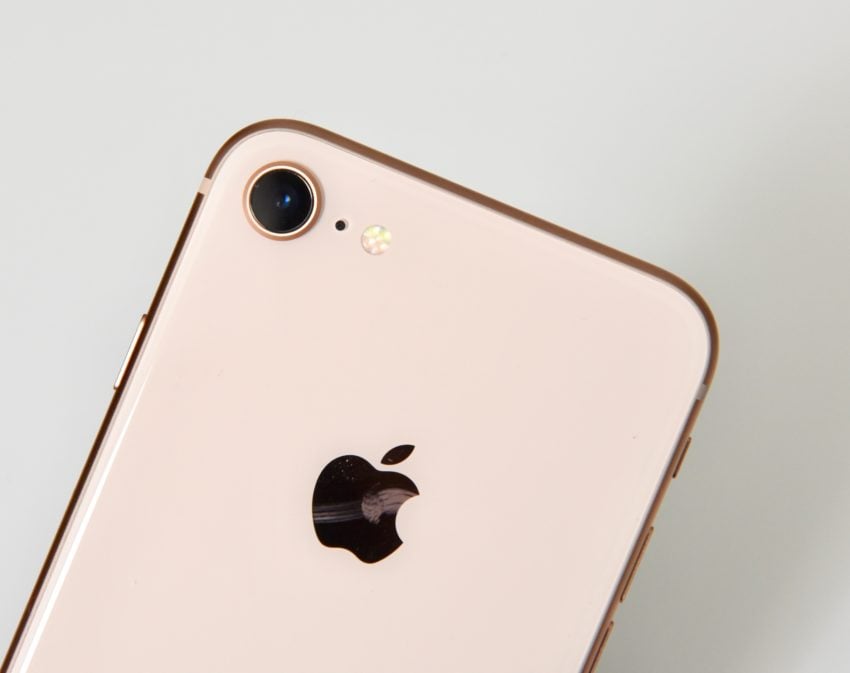 The iPhone 8 and iPhone 8 Plus both sport impressive cameras and many modes so that you can take great looking photos. Here are some things you can do with the iPhone 8 camera and a cool new feature you need to try out when taking photos at night or in low light.
By default the iPhone 8 and iPhone 8 Plus camera will start with just a basic photo, but you can swipe to the left or right to choose different photo types. Here are the different types of photos and videos you can take and why you might want to use them.

Time Lapse - Take a series of photos over time and then get a video that shows the progress of something happening.
Slow Mo - Take a super slow motion video to highlight action. The iPhone 8 supports way slower slow motion.
Video - Standard video that you can record in up to 4K.
Photo - Standard Photos.
Portrait - iPhone 8 Plus Only - This mode blurs the background and can now do impressive lighting options.
Square - Frame up the perfect Instagram photo when you take it instead of after the shot.
Pano - Take a huge panoramic photo to show off a landscape without the need for a tripod.
Another cool feature is the new smart flash. When you use the flash it will fill out the background way better than the iPhone 7 and older iPhones can. This lets you get a picture with everything lit correctly, instead of a blown out face or a completely dark background. There's nothing you need to turn on, just spend try it out.

As an Amazon Associate I earn from qualifying purchases.